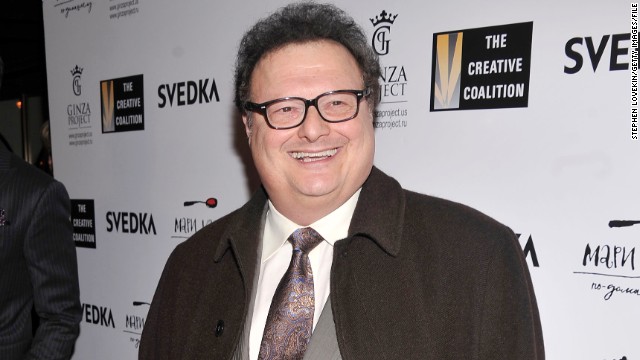 Wayne Knight, who played Newman the mailman on the hit series "Seinfeld," tweeted on Sunday, March 16, 2014, that he was alive after a website posted a fake story that he had been killed in a car crash. He's not the only celeb to be the subject of a death hoax. Click through for 19 more cases:
The singer told Digital Spy
at the time that it was upsetting. "The thing that worries me is my mom," Dion said. "It makes me a little mad -- she's 86 years old and if I'm not on the phone telling her I'm OK four seconds after it's on the news ... it doesn't matter what they say, it's the impact it has on your family."
Celine Dion has been the subject of multiple death rumors, most recently a fake Facebook posting in November 2013 that claimed she had died in either a plane or car crash.
Stories that Paul McCartney "died" in the 1960s and was replaced by a lookalike have been around for years, but in March 2012, "RIP Paul McCartney" started trending on Twitter after erroneous reports started circulating that the Beatle had died.
It seems like social media kills Eddie Murphy at least once a year.
True Beliebers went into a panic in January 2014 after someone started a rumor that Justin Bieber
Charlie Sheen has had some tough times with substance abuse, but a false report that he had been found dead in his home in 2011 was actually some scammers'
Miley Cyrus has been "killed" by Web rumors a few times, most recently in January 2013 after
Jackie Chan is still alive and kicking -- literally -- after a few death hoaxes.
he "died" twice via Internet rumors.
The second time was supposedly after falling from Kauri Cliffs in New Zealand (a story that had also circulated in 2008). It wasn't the first time the Kauri Cliffs had come up in celebrity death hoaxes.
In 2010, Tom Cruise pulled off a mission impossible when
In 2006, a fake story made the rounds that Tom Hanks had died after falling from the same New Zealand precipice.
Car crashes are apparently a popular way to "kill" off the famous. In 2012, a false story circulated that Paris Hilton had met her demise in an auto accident.
Cher was confused in 2012 when #nowthatchersdead started trending on Twitter.
said in September 2013
that "It's kinda weird -- after you're gone, still being able to know what would happen" after false reports that he had died.
Tony Danza
almost stabbed to death in New York
, according to a story that made the rounds in May 2013.
Rapper Eminem did not die in a crash, as has been falsely reported more than once, nor was he
That New Zealand cliff? In 2011, it was rumored to have claimed George Clooney as well as ...
Harrison Ford, who also was alleged to have fallen victim to the New Zealand death curse.
Jim Carrey -- hilarious, but not at all dead, as was claimed in January 2014.
was sparked by a pair of British shock jocks,
but every few years, the Internet comes for her again with false claims of her demise.
The Britney Spears death hoax in 2001
Celebrity death hoaxes
Celebrity death hoaxes
Celebrity death hoaxes
Celebrity death hoaxes
Celebrity death hoaxes
Celebrity death hoaxes
Celebrity death hoaxes
Celebrity death hoaxes
Celebrity death hoaxes
Celebrity death hoaxes
Celebrity death hoaxes
Celebrity death hoaxes
Celebrity death hoaxes
Celebrity death hoaxes
Celebrity death hoaxes
Celebrity death hoaxes
Celebrity death hoaxes
Celebrity death hoaxes
Celebrity death hoaxes
Celebrity death hoaxes