Navy SEALs take back control of hijacked tanker
March 18, 2014 -- Updated 2028 GMT (0428 HKT)
STORY HIGHLIGHTS
NEW: Militia leader accuses the U.S. of violating international maritime law by seizing tanker
Libya says it asked for U.S. help, thanks Washington for sending in SEALs
The Libyan government and rebels jockey over oil revenues
Rebels sailed with the tanker from the port of As-Sidra last week
(CNN) -- U.S. Navy SEALs have taken control of a commercial tanker that had been seized by three armed Libyans this month.
In response to the U.S. operation, a leader of the armed federalist group that seized oil ports in east Libya last year released a statement on Monday.
In that statement, Ibrahim Jadran said the tanker was legally hired -- not hijacked -- and accused the United States of violating international maritime law by seizing and boarding the vessel.
No one was hurt in the Sunday night operation, the Pentagon said.
The tanker, Morning Glory, is carrying oil owned by Libya's National Oil Company.
The ship was returning to Libya, according to a written statement from the interim prime minister, which said Tripoli asked for help from countries in the area.
The statement thanked the United States and Cyprus.
Another leader of the rebel group said this was not a setback.
"We consider this to be a victory because the world will be discussing our cause at the (U.N.) Security Council now," said Abd-Rabbo al-Barassi.
The Morning Glory sailed last week from the rebel-held port of As-Sidra in eastern Libya
Libyan forces fired on the vessel but were called off by the U.S. Navy, fearing an environmental disaster. The SEALs boarded the ship in international waters southeast of Cyprus, the Pentagon said.
The situation remains unsettled in the North African nation, which the government is struggling to control more than two years after the ouster of longtime Libyan leader Moammar Gadhafi.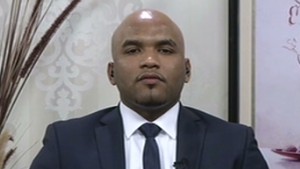 Meet the militiaman holding Libya's oil
In this case, the issue centers around the oil-rich eastern part of the country and, in particular, Jadran. The militia leader was entrusted by the government to safeguard crucial oil ports. But in July, Jadran and his men seized them, blocking oil exports, and demanded more autonomy and shared revenues for his eastern region.
He said he acted because the government is corrupt.
The conflict over oil wealth is stoking fears that Libya may slide deeper into chaos as the fragile government fails to rein in the armed brigades that helped oust Gadhafi in 2011 but now do as they please.
Libya, rebels argue over who controls oil tanker -- and Libya's oil
Ousted PM left Libya on way to 'another European country'
CNN's Jomana Karadsheh contributed to this report.
Part of complete coverage on
September 23, 2014 -- Updated 2009 GMT (0409 HKT)

The U.S. and several Arab nations carried out airstrikes against ISIS in Syria, intensifying the campaign against the militant group.
September 23, 2014 -- Updated 1218 GMT (2018 HKT)

Her friends were raped and her brother was killed by ISIS, but 15-year-old "Aria" managed to escape.
September 23, 2014 -- Updated 1058 GMT (1858 HKT)

Emma Watson lent her name and her glittery profile to the cause of feminism at the United Nations.
September 23, 2014 -- Updated 0106 GMT (0906 HKT)

From Gadhafi to Ahmadinejad, Bush to Chavez: look back at memorable moments from past UNGA sessions. Richard Roth reports.
September 23, 2014 -- Updated 0741 GMT (1541 HKT)

Just days after NASA's Mars orbiter reached the Red Planet, India's first mission could follow suit and make history.
September 23, 2014 -- Updated 2014 GMT (0414 HKT)

Khorasan, al Qaeda's new branch, seeks new ways to attack America and Europe.

Alibaba officially became the biggest initial public offering of all time, confirming that in the final tally it raised $25 billion.
September 23, 2014 -- Updated 0257 GMT (1057 HKT)

Do the Chinese really like to mix their Bordeaux with Coca-Cola?
September 23, 2014 -- Updated 0936 GMT (1736 HKT)

In the largely male-dominated world of the motorsport, South African super bike racer Janine Davies is an anomaly.
September 23, 2014 -- Updated 1130 GMT (1930 HKT)

The Lilongwe Wildlife Center houses over 200 animal victims and helps rehabilitate them back into the wild.
September 23, 2014 -- Updated 1052 GMT (1852 HKT)

Each day, CNN brings you an image capturing a moment to remember, defining the present in our changing world.

Browse through images from CNN teams around the world that you don't always see on news reports.

Today's five most popular stories