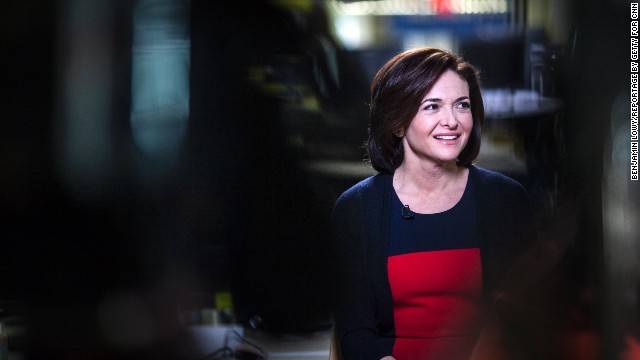 Sheryl Sandberg is Facebook's chief operating officer, overseeing the social media mammoth's business operations -- which includes sales, marketing, business development, human resources, public policy and communications.
Yahoo chief executive Marissa Mayer is a major figure in the tech industry. She started out at Google in 1999 as its first female engineer.
Starting as an intern in 1980, Ursula Burns is now chair of Xerox, a $23 billion global business with almost 140,000 employees.
Cher Wang, is the co-founder and chairwoman of HTC Corporation, Taiwan's leading tech business.
Virginia M. Rometty is the chief executive officer and chairwoman of IBM.
Meg Whitman is the president and chief executive officer of Hewlett-Packard. She was previously the head of eBay.
Safra Catz has been an executive at Oracle Corporation since April 1999, and a board member since 2001. She is now chief financial officer and co-president of the company.
Susan Wojcicki is the chief executive of YouTube.
Sandy Carter serves as IBM's worldwide general manager, ecosystem development and social business and is one of the key leaders responsible for setting the direction for IBM's social business initiative.
Angela Ahrendts served as chief executive of Burberry for many years. In October 2013, Apple announced that Ahrendts would join the company as a retail executive, overseeing the strategic direction, expansion and operation of both Apple retail and online stores.
Women tech leaders: Sheryl Sandberg
Women tech leaders: Marissa Mayer
Women tech leaders: Ursula Burns
Women tech leaders: Cher Wang
Women tech leaders: Virginia M. Rometty
Women tech leaders: Meg Whitman
Women tech leaders: Safra Catz
Women tech leaders: Susan Wojcicki
Women tech leaders: Sandy Carter
Women tech leaders: Angela Ahrendts
STORY HIGHLIGHTS
Technology and women's empowerment was the subject of a recent SXSW panel
Tech gives women a voice and allows them to connect, women say
It also poses challenges for women, especially in areas such as sex trafficking
Number of female freshmen who want to study computer science is down 79% since 2000
Editor's note: Kelly Wallace is CNN's digital correspondent and editor-at-large covering family, career and life. She is a mom of two. Read her other columns and follow her reports at CNN Parents and on Twitter.
(CNN) -- Imagine that Twitter existed when Gloria Steinem helped usher in the women's liberation movement of the 1960s and 1970s.
How much louder a voice would she and other feminists of that time have had to bring attention to the unequal economic, political and social rights of women? Would we be further along on that still incomplete path to equal rights if they had the technological resources we have today?
Suppose the Internet were available in the developing world several decades ago; how much more aware would girls have been about the world around them? How much more attention would have been paid to the harsh treatment of many girls worldwide?
Or what if groups of anonymous online activists, who have exposed sexual abuse against young women, were around 20 or 30 years ago? How many rapes would not have been swept under the rug?
OPINION: New women's issues, new challenges
It's heady to think what modern connective technology could have done for women if it existed years ago and how it's empowering women and girls around the world today. At the same time, some of the very technology that is moving us forward could also be setting us back by making harassment and exploitation of women easier.
That intersection of technology and empowerment was the subject of a panel I was honored to participate in during this year's South by Southwest Interactive Festival in Austin, Texas.
Feminism 2.0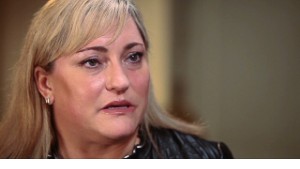 Intel President wants more women in tech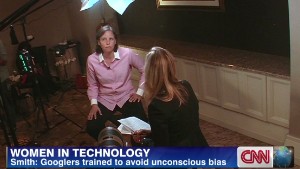 Smith: There's 'history of inherent bias'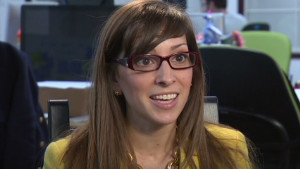 Meet the female Mark Zuckerberg
"The worldwide web is the newest (and arguably most important) realm in our society that presents great opportunities and significant challenges for women," said Carla Franklin, the organizer of the panel, who calls herself a "2.0 feminist."
"It's women using high-tech to make sure we have equal rights, making sure that as moms, as daughters, as granddaughters, as nieces, as aunts, we are empowering ourselves in the workplace, at home, in our lives in general, and we do that through technology," said Franklin, who is the founder and managing director of Carlin Solutions, a management consulting firm.
Maggie Neilson is partner and chief executive officer of Global Philanthropy Group, an organization that helps charitable foundations, corporations and celebrities provide philanthropic services.
OPINION: Millennial women are leaning in and stepping up
"I think two of the strengths of technology on its own are relevant with women's issues; one is the ability to give voice and two is the ability to connect," Neilson said during the panel discussion.
She cited as one example her company's work with Gucci last year, helping the company start an online platform called Chime for Change, which began as a global concert. The initiative, co-founded by Beyonce, Salma Hayek and Frida Giannini, an Italian fashion designer, helps bring together voices speaking out for girls and women around the world in the areas of education, health and justice.
The impact of celebrities getting involved and putting the word out has led to extraordinary results, she said.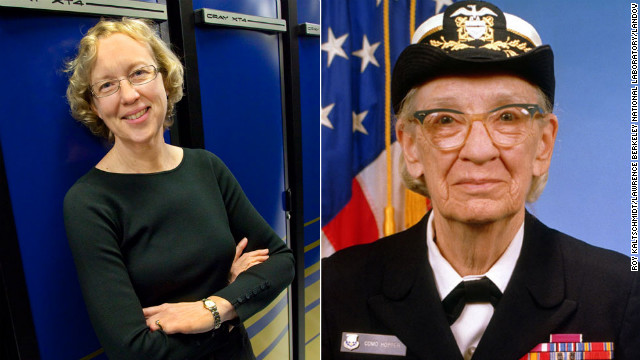 Happy 107th Birthday, Grace Murray Hopper! The American computer scientist and U.S. Navy Rear Admiral (right) created Common Business-Oriented Language (COBOL.) She also coined the term "debugging" in reference to fixing a computer. She paved the way for other females in computer science, including Katherine Yelick, left, a University of California, Berkeley, computer science professor, and director for the National Energy Research Scientific Computing Center -- a high-performance computing facility that helps scientists run tests. One of the computers in the facility is named after Hopper. Click through the gallery for more women pioneers in science, technology, engineering and mathematics.
The work of solar astronomer Mitzi Adams, left, has improved our understanding of the sun's turbulent behavior. Since joining NASA in 1988 at the Marshall Space Flight Center in Huntsville, Alabama, she has conducted research for a variety of solar missions. She carries on the tradition of discovery that Annie Jump Cannon (1863-1941) began in the late 1800s. Cannon was known as the "census taker in the sky," and developed a stellar classification system that became the standard of the Harvard Observatory.
Sara Seager, left, can measure outer space. An astrophysicist and planetary scientist at MIT, her research led, in part, to the first detection of light emitted by an exoplanet, a planet outside our solar system. She now focuses on characterizing all aspects of exoplanets, from theoretical models of their atmospheres to detecting the growth of a constellation. She continues the kind of work astronomer Henrietta Swan Leavitt did. Leavitt, right, discovered a relationship between the brightness and fluctuation of stars, as seen from Earth, that became the basis of astronomers' ability to measure the distance between Earth and other galaxies.
American physician and NASA astronaut Mae Carol Jemison, left, became the first black woman to travel in space in 1992. As an astronaut, Jemison served as a liaison between the astronaut corps and launch operations at Kennedy Space Center, according to her biography. She also flew aboard the Space Shuttle Endeavour in the first joint mission with the Japanese Space Agency. Fellow astronaut Sally Ride, right, helped pave the way for Jemison's career: In 1983, she flew to space aboard the Space Shuttle Challenger, becoming the first American woman (and, at 32, the youngest American) to enter space. She flew on Challenger again in 1984 and later was the only person to serve on both panels that investigated the nation's space shuttle disasters in 1986 and 2003. Ride died in December 2012.
Shafi Goldwasser, left, is one of the world's leading cryptology and complexity theory experts. A professor of electrical engineering and computer science at MIT as well as a professor of mathematical sciences for the Weizmann Institute of Science in Israel, her work has allowed secure information to be sent over the Internet. Ada Byron Lovelace, right, helped make Goldwasser's research possible by conceiving the first algorithm that could be processed by a machine. Lovelace is largely seen as the world's first computer programmer.
Harvard professor Lisa Randall, left, researches theoretical particles and cosmology. By connecting the ideas about theoretical particles to the questions about the universe that physicists have yet to answer, she has developed new understanding about dark matter and extra dimensions in space. Emmy Noether, right, was also known for making connections that no one else had seen before. She came up with an algebraic theorem that connected two fundamental laws of physics. Noether's Theory is seen by some to be as important as Albert Einstein's theory of relativity. In fact, Einstein considered Noether to be the most significant female mathematician.
Nuclear chemist Darleane Hoffman, , left, specializes in heavy elements like plutonium. She was part of a team that focused on confirming the discovery of Seaborgium, element 106. Her research has revealed new aspects of fission and atomic processes, and she was awarded the National Medal of Science in 1997. The discoveries of Marie Curie (1867-1934) were similarly focused: Her observations of radiation suggested a relationship between radioactivity and the heavy elements of the periodic table. Curie's painstaking research with her husband, Pierre, culminated in the isolation of two new, heavy elements -- polonium, which they named for Marie's homeland, and the naturally glowing radium.
Meave Leakey, zoologist and long-time head of the Tigoni Primate Research Centre's Division of Paleontology, is part of the Leaky scientist dynasty in Kenya. Her family has been responsible for groundbreaking work in the discovery of early human fossils and the concept of human evolution. Leakey carries on the grand tradition of Mary Anning, who has been called "the greatest fossilist the world ever knew." She grew up in Great Britain's Lyme Regis, a shoreline full of Jurassic fossils. Anning and her family found the first ichthyosaur fossil specimen and Anning is credited with finding the first plesiosaurus, the first pterodactylus macronyx in Britain and the squaloraja fish fossil.
Wings Women of Discovery award winner Alexandra Morton knows more about orca and dolphin migration and communication than just about anyone else in the world. She helped create the first photo catalog of dolphins. She now fights to protect wild salmon populations from the impact of farm fishing. Her accomplishments are widely acknowledged, something that did not come as easily for Rosa Smith Eigenmann, right, the first female Ichthyologist "of any accomplishments," according to marine biologist Carl L. Hubbs. Eigenmann discovered the blind goby fish in San Diego as a young woman. She raised five children and managed to formally describe 150 species of fish with her husband. She ended her career after his death in 1927.
Biological researcher Elizabeth Blackburn was awarded the 2009 Nobel Prize in Physiology or Medicine for discovering (along with Carol Greider and Jack Szostak) how chromosomes are protected by telomeres and the enzyme telomerase. Recognition of the importance of her discoveries was something that fellow scientist Rosalind Franklin did not achieve, even though there are many who believe that without Franklin, James Watson and Francis Crick would not have formed their 1953 hypothesis regarding the structure of DNA. The British biophysicist and X-ray crystallographer is best known for her work on the X-ray diffraction images of DNA, which led to the discovery of the DNA double helix.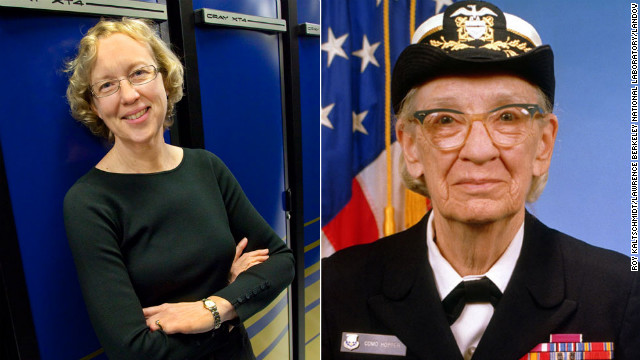 The historical analogs of brilliant women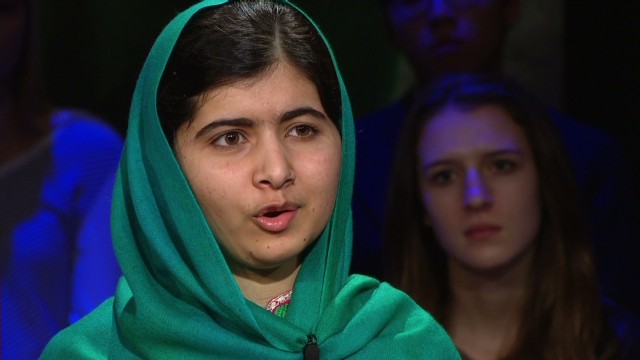 The names Betty, Gloria and Shirley probably come to mind when most think of feminists, but there's a whole group of young women -- and men -- who are working toward equality. Here is a short list -- who would you add? Tweet us @CNNLiving with #fem2. Malala Yousafzai is a Pakistani student and education activist, who gained international attention after she was shot in 2012 by Taliban gunmen. "I want to become a prime minister of Pakistan," she said, saying it could make her "the doctor of the whole country."
Journalist Gloria Steinem poses with Kierra Johnson at the Ms. Foundation's Women of Vision 2013 Gala earlier this year. Johnson, the executive director of Choice USA, an abortion rights organization, has worked to mobilize youth around reproductive justice.
There's been no shortage of ink written on Tavi Gevinson, the wunderkind founder and editor-in-chief of the online magazine, Rookie. In her 2012 TEDtalk on feminism, she spoke about women in media: "What makes a strong female character is a character who has weaknesses, who has flaws, who is maybe not immediately likable, but eventually relatable."
Samhita Mukhopadhyay is a feminist writer, speaker and digital strategist. As the former executive editor of Feministing.com, she also wrote "Outdated: Why Dating is Ruining Your Love Life." Now, she works as a senior strategist at Purpose developing digital campaigns for girls and women.
Sammi Siegel, Emma Axelrod and Elena Tsemberis are three New Jersey teens who petitioned to get a female moderator for the 2012 presidential debate. CNN's Candy Crowley was named a moderator for the second debate, in which wage parity became an issue.
Gaby Pacheco, an immigrant rights leader and director of the Bridge Project, left, was accompanied by Janet Murguía, president and CEO of the National Council of La Raza, when Pacheco testified before Congress about the DREAM Act.
Jamia Wilson is the executive director of YTH -- Youth Tech Health -- an organization that advances youth health and wellness through technology. She's been named one of faces of the future of feminism and was part of a co-founding leadership committee of SPARK Movement.
Shelby Knox was featured in a documentary that chronicled her teenage activism for comprehensive sex education and gay rights in her Southern Baptist community. She has been an activist for 10 years and works at Change.org on campaigns for gender justice.
Sunny Clifford is advocate for reproductive health and justice and petitioned for Native American women's access to emergency contraception. She was featured in the documentary "Young Lakota."
Jill Adams is the executive director for the Center on Reproductive Rights and Justice and formerly led Law Students for Reproductive Justice.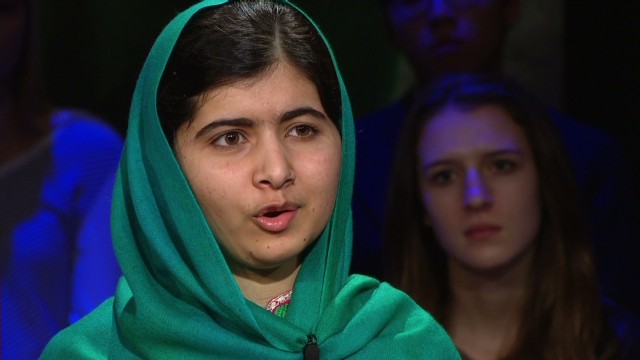 Photos: Feminists of the future
"We've rescued sex trafficking victims. We've had young women in the United Kingdom receive mentoring help," said Neilson, who added that these feats were accomplished because the technology existed to connect people.
Trying to take the concept to the next level and figure out how to use technology to really move the idea forward, Neilson's firm reached out to Twitter. The company hosted a hackathon for three days, where coders came from all over Silicon Valley and developed apps such as one to help get vaccinations to rural areas and another to help women who have been victims of sexual abuse on college campuses.
"If you can do that in a couple of months' time, there really is no telling what technology can open up for all of us," she said.
READ: No movement for women at the top in corporate America
Tech taking 'the covers off' social issues
Technology has certainly opened our eyes to the plight of women and girls around the world. Consider the impact social media had on galvanizing international outrage after the horrific and deadly gang rape of a young Indian medical student, or the power of Malala Yousafzai of Pakistan, an advocate for the right of girls to an education, who was targeted and shot by a gunman, and who has since become an international heroine.
"Technology has definitely taken the covers off a lot of social issues when it comes to women," said panelist Tara Hughes, senior director of technical product management at Turner Broadcasting, CNN's parent company. "I think it's provided a voice for the voiceless, so we wouldn't know some of the things that were going on in countries like India or (in) the Middle East if it wasn't for some of those social networks."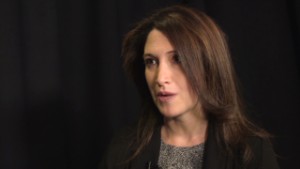 Why Zuckerberg's sister says to log off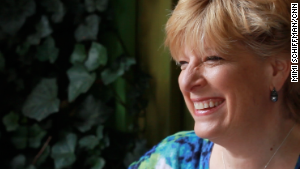 Women opt back into the workforce
Franklin cited some of the rape cases in the United States brought to light by the group Anonymous or other groups that have "shed light on injustices." She also pointed to technology's help for women impacted by cyberbullying and cyberharassment.
"Just to see the groundswell of support for victims because of ... awareness through the Internet is a critical thing," said Franklin, who was one of 50 women featured on More Magazine's "Fierce List" for her relentless efforts to hold accountable a cyberstalker who was harassing her.
In many ways, technology has also helped women better balance work, family and outside interests. "We can now order groceries on the way home from work," said Franklin via e-mail. "We can run our own companies using virtual offices and virtual assistants."
READ: Ladies, stop trying to be perfect!
Neilson, who has two elementary school-age daughters, says technology gives her the flexibility she needs and values.
"I can, as someone who owns my own business, go coach my daughter's basketball team and work at night," she said. "I can, as I'm on a flight home, be paying the bills and ordering stuff for their birthday party this weekend or whatever the case may be."
How tech can also set women back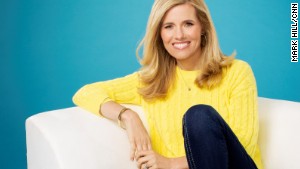 CNN's Kelly Wallace spoke on a panel about women and technology at the SXSW Interactive Festival in Austin, Texas.
But just as technology, in many ways, may be the best friend of feminism, it can also be its foe: That same technology that is empowering us can also push us down.
During her work on sex trafficking, Neilson told me via e-mail, she heard johns discuss how "the combination of mobile phones and online want ad platforms have made it easier to order a girl than a pizza." Girls and women make up 75% of global human trafficking victims, according to a report by the United Nations Office on Drugs and Crime.
In Saudi Arabia, the government has launched a system allowing officials to send text messages to men when female members of their family try to travel abroad alone, Neilson said.
And then there is the issue of anonymity on the Internet, which has led to far too many cases of women being terrorized, ridiculed and bullied. The meanness can also sometimes come from surprising sources.
READ: What changes with women in the boardroom?
Any woman who has reported on or expressed an opinion about feminism online knows there can be a backlash, but sometimes that backlash comes from other feminists, which is harder to comprehend.
Don't miss out on the conversation we're having at CNN Living.
Follow us on Twitter
and
Facebook
for the latest stories and tell us what's influencing your life.
"The way that women's groups and LGBT (lesbian, gay, bisexual and transgender) groups turn on each other in comments' sections is mind-boggling," said Neilson.
Getting more women into tech
Technology is no doubt here to say, and a challenge for women in the future is making sure more women have a seat at the table when it comes to developing the new technologies that will dramatically impact men's -- and women's -- lives.
That is an even bigger challenge when you consider how the number of first-year undergraduate women interested in majoring in computer science dropped 79% between 2000 and 2011, according to the National Center for Women and Information Technology (Turner Broadcasting is an investment partner of NCWIT). At the same time, there are glimmers of hope when you hear that for the first time, the University of California at Berkeley reported more women than men enrolled in its introductory computer science course.
READ: Tech firms now hiring more women than men
Hughes of Turner Broadcasting, who remembers being one of only two females in her engineering classes during college, spends some of her time trying to expose young women and girls in Atlanta to careers in technology.
"Every year a young lady says, 'Well, I don't want to major in math and science because my teacher told me such and such,'" said Hughes. Her response? "You have to just take whatever someone tells you and throw it out the window."
"There is no box, that's the first thing we need to tell young women ... so they can forge their own path and then wreak havoc on the world in a beautiful way."
How do you think technology has empowered women? Chime in below in the comments or tell Kelly Wallace on Twitter or CNN Living on Facebook.