How do you mend a child's broken heart? Tales of triumph from a top surgeon
updated 11:05 AM EDT, Wed March 19, 2014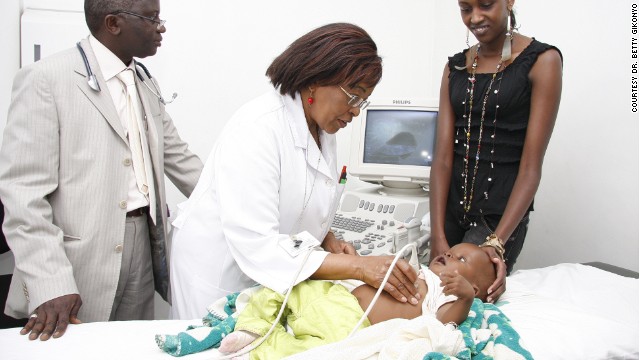 Dr. Betty Gikonyo is one of Kenya's top pediatric heart surgeons.
She is the chief executive of the Karen Hospital, a state-of-the art medical facility just outside Nairobi.
Gikonyo giving her speech during the official launch of The Karen Hospital in 2006.
Today, the medical facility has some 450 staff and five satellite centers spread outside Nairobi, says Gikonyo.
The medical entrepreneur is also the co-founder of Heart to Heart Foundation, which provides services to children with heart ailments.
Every year in Nairobi, sport enthusiasts take part in a charitable run organized by the foundation to help raise funds for poor children who cannot afford the cost of open heart surgery. To date, the group says it has provided assistance to at least 250 children.
Kenyan doctor saving children
Kenyan doctor saving children
Kenyan doctor saving children
Kenyan doctor saving children
Kenyan doctor saving children
Kenyan doctor saving children
STORY HIGHLIGHTS
Dr. Betty Gikonyo is a leading pediatric heart surgeon from Kenya
She has devoted her life to alleviating suffering of disadvantaged children
She helped establish a 102-bed state-of-the-art medical facility outside Nairobi
Editor's note: African Voices is a weekly show that highlights Africa's most engaging personalities, exploring the lives and passions of people who rarely open themselves up to the camera. Follow the team on Twitter.
Nairobi, Kenya (CNN) -- Betty Gikonyo's life changed forever at 30,000 feet.
Several years ago, the Kenyan pediatrician was flying with her three children to the United States, accompanying her husband who was pursuing a medical scholarship in Minneapolis. But just before their departure from Kenya, the family was asked to escort an 18-year-old boy flying to America for treatment on a heart condition.
The Gikonyos agreed and initially all seemed to be going well -- the plane was airborne and cruising but then, suddenly, the boy began to get sick.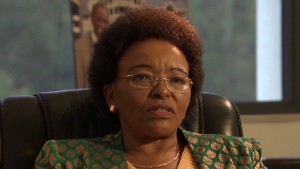 Making surgery affordable for Kenyans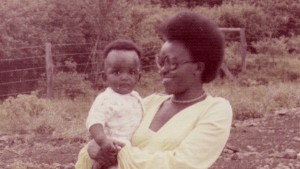 Top surgeon puts motherhood first
"He started getting difficulty in breathing," recalls Gikonyo. "He started foaming through the mouth," she continues. "We were very fortunate because we had the medication, and we found ourselves administering medicine in the air."
After a short stop in Brussels to allow the boy's condition to stabilize, the group were finally able to continue their journey -- but the experience left a lasting impression on Gikonyo, shaping her mission to provide necessary healthcare for children in need.
"[It's that] feeling that you need to do something for somebody you don't know so that they can be comfortable, so that they can enjoy life the way you do," she says.
Gikonyo has since returned to Kenya where she has become a leading pediatric cardiologist. Focused on improving access to quality healthcare, her illustrious career has seen her help establish the Heart to Heart Foundation, which raises funds for disadvantaged children to receive lifesaving surgery.
Gikonyo also began organizing medical airlifts overseas so children could receive the vital treatment. But it was in 2006 when the Kenyan doctor realized her 20-year dream of opening a state-of-the-art facility where could treat children with ailing hearts, the Karen Hospital just outside Nairobi.
Watch the video below to learn more about Gikonyo's continued mission to alleviate suffering and improve the lives of countless children.
READ THIS: Performing surgery in a blackout
READ THIS: Making movies to tell Africa's real stories
READ THIS: Tech innovator calls Africans back from diaspora