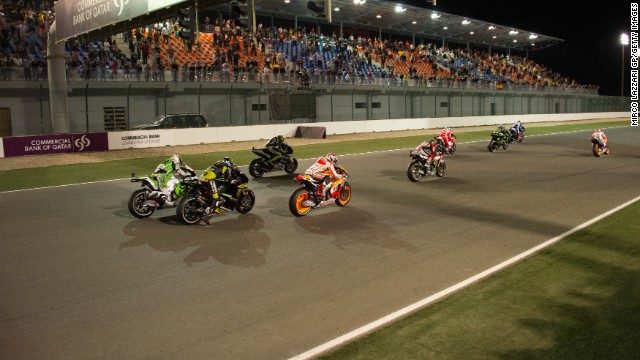 The new MotoGP season gets underway at the Losail Circuit for the Grand Prix of Qatar on March 23. The event is one of the most stunning on the MotoGP calendar, with the race taking place at night time under floodlights. Lying on the outskirts of Doha, the track was completed in 2004 and cost $58 million.
Repsol Honda Team's Marc Marquez will once again be the man to beat. The Spaniard is the bookies' favorite after becoming the youngest ever world champion last year, while he was also the first to land the title in a rookie campaign since 1978. His preparation for the new season has been far from ideal, however, having broken a leg last month.
Tech3 principal Herve Poncharal is excited by Bradley Smith's potential.
Hot on Marquez's heels will be Jorge Lorenzo of Movistar Yamaha MotoGP, who missed out on the title by four points last season and finished in second place. The Spaniard, who won the world championship in both 2010 and 2012, comes into the new season in good form having dominated the recent preseason testing event on the Phillip Island circuit.
Arguably the sport's most famous rider of all time, Valentino Rossi has won seven world titles during an illustrious career, and he would love nothing more than to add to that tally this year. The 35-year-old Italian's last title win, however, came back in 2009, but his fourth-placed finish last season was an improvement on his previous placings of seventh and sixth. The Movistar Yamaha MotoGP rider has also impressed in preseason testing.
Marquez's Repsol Honda Team teammate, Dani Pedrosa, will also be hoping to usurp last year's champion, despite being in the same stable. The 28-year-old, who finished third last season, is MotoGP's nearly man having consistently placed in the top five since his debut campaign in 2006, but is yet to have secured the coveted top spot.
Two more to watch out for are brothers Aleix and Pol Espargaro. Older sibling Aleix, who placed 11th last year, is the more fancied of the two, with Pol new to MotoGP. The debutant does, however, make the step up fresh from 2013 Moto2 world championship success. They are the first set of brothers on the full-time MotoGP entry list since Kenny and Kurtis Roberts in 2004.
The circuit of Jerez, which will play host to the Grand Prix of Spain on May 4, has become one of the season's most popular venues. The track, built in 1986, is set in a slight valley in the south of the country and its good weather, along with some fine scenery, makes for 250,000 happy spectators.
The Grand Prix of Italy, taking place on June 1, is another favorite thanks to the setting of its Mugello circuit. Located in the scenic tree-lined countryside of Tuscany, the Ferrari-owned track is renowned for its greenery, beauty and superb facilities.
The Automotodrom Brno, home to the Czech Republic Grand Prix, is built in a natural bowl, meaning spectators have an excellent view of the race, while the track rolls across forested hillsides. The circuit, located close to the city of Brno, is therefore popular with fans and riders alike, who will sample its delights once more on August 17.
Perhaps the most beautiful of all the circuits on the calendar is Phillip Island, home to the Australian Grand Prix, which takes place on October 19. A track steeped in motor racing tradition, it staged its first races back in the 1920s, while its breathtaking coastal scenery is unrivalled.
Curtain opener
The defending champ
Bradley Smith's big year
The challenger
The don
The nearly man
Brothers in arms
Fans' favourite
In the country
A cracking view
Home of Australian motorsport
STORY HIGHLIGHTS
MotoGP is back this weekend in Qatar
Can the youngest ever MotoGP champion, Marc Marquez, return to winning ways after injury?
How will Ducati debutant Cal Crutchlow fare?
Can MotoGP legend Vanlentino Rossi mount genuine challenge?
(CNN) -- As motorcycle racing's elite gather for the night-time curtain raiser at Qatar's floodlit Losail circuit, CNN looks ahead to the new season.
Charismatic champion
Motorcycle racing's premier class entered its winter break last year on a dizzy high.
Repsol Honda's Marc Marquez had not only been crowned the youngest ever MotoGP champion, he had also won the title in a breathless final race -- narrowly fending off the challenge of fellow Spaniard Jorge Lorenzo.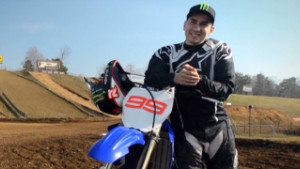 Lorenzo: Motorcycling is like dancing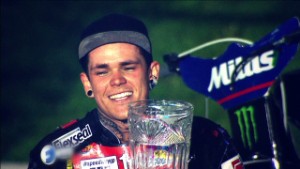 Speedway champ defies injuries
It was a dream finish for Marquez and Honda, but also for the sport's administrators, who had been gifted a dramatic finish and a charismatic new champion in one smiling package.
Marquez has had an eventful few months since winning the title, arriving in Qatar this week for the 2014 season opener still recovering from a broken leg he sustained in February while dirt-biking racing.
The champion, who emerged unscathed from several crashes last year, is still expected to take a full part in proceedings.
Julian Ryder, who will be leading the MotoGP commentary team for UK broadcaster BT Sport this season, remarked: "As broken legs go, it was a mere flesh-wound; he was lucky - again!"
Repsol Honda's Team Principal, Livio Suppo, is also confident that Marquez's injury -- a clean break to his right fibula -- will not impact greatly on his season.
"He only did one test (in Sepang in pre-season), but he was very fast, and chose easily what he wanted from the bike", he said. "He's young, but he's very strong mentally. His character helps him manage this kind of situation."
Marquez himself is typically upbeat: "Of course there is a certain pressure and expectation from everyone for me to win again," he told CNN.
"However we will work with our own program and try not to be affected by this. I won't be 100% in Qatar. We will try our best anyway. Right now I just want to get back on the bike!"
Across the Honda garage, Dani Pedrosa has impressed in testing. "Dani is very motivated," Suppo observed.
The quietly spoken Spanish rider has had a trying time with injuries and accidents, which have denied him a real shot at the title, but Suppo doesn't believe there is any extra pressure on him this year.
"For every rider, every season is very important. If you're at the top you have to remain there. But since 2006, he's always been one of the top guys."
Pedrosa too is not letting his past poor fortune affect his outlook. "Honestly I'm not even thinking about it", he said.
"2014 is a new year and I'm not looking back on anything -- bad luck, injuries -- this is all behind me, all that matters now is this year and this season."
Ducati this season present an intriguing prospect. as the enigmatic Italian team is undergoing a transformation.
Fresh investment from the deep pockets of its new owners, the Audi Group; a new team principal, the widely admired Gigi Dall'Igna; and in Crutchlow, a new rider with talent and a point to prove, have all contributed to a revolutionary few months for the Bologna-based outfit.
Crutchlow is clearly enjoying his first taste of life as a Factory rider.
"Life is treating me well," he told CNN. "Having a full factory behind you makes a big difference in motorcycle racing."
After a successful season with Tech 3 Yamaha last year, he knows he needs to deliver again, but understands his new team's focus on development.
"Obviously I had a good year finishing fifth. It's going to be difficult to better that this year, but we'll definitely be trying. The focus and the goal are a lot different to last year," he said.
Smith's star potential?
Ryder, who has been reporting on motorcycle racing since 1980, thinks success-starved British fans may need to be patient with Crutchlow.
Bradley [Smith] is a clever guy. [...] He could surprise quite a few people, so I'm really confident.
Hervé Poncharal, Tech3 Yamaha Team Principal
"The old cliché of a learning year applies", said Ryder.
The best way to measure the Briton's progress is probably by looking at his team mate, the talented Italian Andrea Dovizioso, Ryder believes.
"Let's watch the gap between Dovi and Cal; if it comes down race by race then he's doing a good job."
Dovizioso, who raced alongside Crutchlow at Tech3, is enjoying their reunion.
"I'm really happy to be a teammate of Cal. He's a fast rider and last year I think he got faster. Our battle this year will be interesting, and this can only be positive for Ducati. It's nice to spend time with him; he's a funny guy and quite crazy."
The Italian is also adjusting to the new set-up at Ducati.
"We have made some big changes this winter. Already in the testing the improvement was clear. It is not enough for the moment however.
"I don't want to be too positive. We have improved a lot, but we have to try and get back to the front."
British fans will also be looking closely at the progress of Bradley Smith, now in his second year with Tech3 Yamaha.
If it's not Lorenzo versus Marquez, with Pedrosa threatening - - anything else would be a shock.
Julian Ryder, MotoGP analyst
Hervé Poncharal, the Tech3 principal, is excited by Smith's progress.
"Bradley is a clever guy. He's been working really hard during the winter to digest all he's learned in 2013. He told me he's ready, we know he's ready. He could surprise quite a few people, so I'm really confident," said Poncharal.
Ryder also sees 2014 as a big year for Smith, "He's triathlete-fit, and his methodical, professional attitude to the job is exemplary," he said.
One thing motivating Smith may be the potential departure of Movistar Yamaha's legendary Valentino Rossi, now 35 and in the twilight of an extraordinary career.
"Bradley thinks there is a factory bike coming up next year, and that might be Rossi's", Ryder noted. "If he's to get that ride he has to leave the factory no option but to give it to him."
The prospects for Rossi this season are also a major talking point. "He's said he'll give it four or five races and decide what he's doing; although actually some men in Japan will decide!" laughs Ryder.
However, Suppo noted the seven-time MotoGP champion's apparent hunger in pre-season testing.
"He was the first to go out in the morning, and most of the time the one who did the most laps."
The Honda boss is greatly impressed with Rossi's attitude: "He has huge motivation, and I have a lot of respect for this.
"I don't think it's easy when you are 35, super rich, super famous, after such a career, to find the motivation to work so hard to close such a small gap," he told CNN.
"It's easy to say Valentino is not any more in the game, but we're speaking about two or three tenths of a second per lap here."
Poncharal too warns against dismissing the Italian's chances, "If you want to have an easy bet, clearly these three -- Lorenzo, Marquez and Pedrosa -- are the easiest to bet on, but don't write off Valentino Rossi."
After Marquez's stunning debut last year, the prospects of Moto2 champion Pol Espargaro, who joins Smith in the Tech3 garage, will be under the microscope.
Like Marquez, Espargaro is also starting the season injured, after breaking his collarbone.
Poncharal doesn't see the injury as a big issue: "For a motorcycle racer, a collarbone injury is almost part of day-to-day life. The plan for Pol this year is not to fight for the championship, it is to learn.
"He has the speed to be in the top 5, which is already a very high target. He's fast. He's going to be a new very exciting rider to watch in MotoGP."
With new riders, off-track controversy, injuries and a raft of sub-plots, 2014 is shaping up nicely for fans.
Over two million spectators attended the 18-round championship last year, and the races are broadcast live in 207 countries. MotoGP's administrators will be hoping to swell those numbers with some competitive racing.
Ryder would be satisfied with a repeat of last season's drama.
"If it's not Lorenzo versus Marquez, with Pedrosa threatening -- anything else would be a shock.
"But go to the last race, with two blokes going for the title; if we get that again, I don't care if it's the same two blokes. If they're the best in the world let's see them fight for the title in the last round."
Ducati saga
Dovizioso also sees last year's contenders as the most likely victors: "I don't really like to say too much, but I think the battle will be between Marc and Jorge, with maybe Vale and Dani in there as well."
Tech3's Poncharal would like to see a little more variation. "I hope we see other guys winning races, because it would be good for the championship; closer racing, more battles, more fights."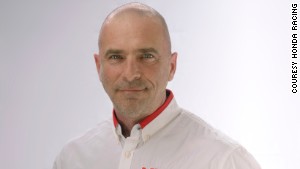 Livio Suppo, Team Principal, Repsol Honda
One other fascinating prospect is the potential for wild cards to enter races. Suzuki is preparing to return to MotoGP next year, but could theoretically make the odd appearance this season.
"A couple of wild cards would be fantastic wouldn't it?" Ryder enthuses.
Away from the riders, MotoGP's winter break has been dominated by the saga of Ducati.
The Italian team decided to abandon its Factory status and enter the Open Class, a new category designed to help lower the cost of entry to MotoGP and offer advantages to the smaller non-Factory teams.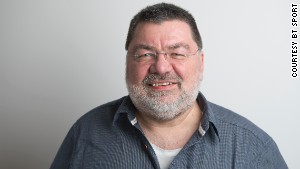 BT Sport's MotoGP analyst Julian Ryder
These came primarily in the form of softer tires, more engine changes, more chances to test, and more fuel for races -- all in exchange for running standard electronics.
After a miserable few seasons starved of success, Ducati saw a chance to develop its bike and catch up with the Factory Class competition. But others, not least Honda, were less enamored with the Italians' plans.
After some wrangling and barely hours before the teams arrived in Qatar for the season's curtain raiser, the Grand Prix Commission announced a compromise.
This new arrangement will see Ducati starting the season as a Factory team with its own electronics, but with all the benefits of the Open Class. Should its riders start appearing on the podium, those benefits will be gradually removed.
With the paddock still digesting the news, it is a story that is unlikely to end here. But for now at least, fans can focus again on the racing, rather than the rules.
Whatever the season holds, this weekend's opener, under lights at the Losail International Circuit in Qatar, should be riveting.