Families turn MH370 grief into action
March 30, 2014 -- Updated 1446 GMT (2246 HKT)
STORY HIGHLIGHTS
Jack's elder sister is one of the passengers missing on Malaysia Airlines Flight 370
He has taken leave of his job to join other MH370 relatives searching for answers in Beijing
On Monday, Jack received a text announcing "none of those on board survived"
He and other passengers have joined forces to push for more information and proof
Beijing, China (CNN) -- Jack's elder sister was returning from a holiday. Her connecting flight was through Kuala Lumpur on MH370. After news of the missing flight, Jack took leave from his job to come to Beijing in search of answers.
He shows me the text he received from Malaysia Airlines on his smartphone Monday night. This is the infamous text announcing that "none of those on board survived."
Jack scrolls down to the response he texted back in English, "F--- You", although he spelled out the word.
The fight is under way. Grief has turned to action.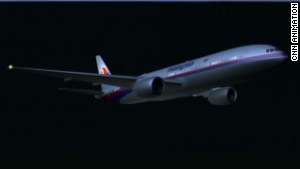 Malaysia Airlines, Boeing facing lawsuit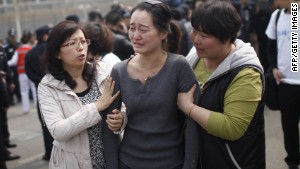 Grieving relatives' anguish continues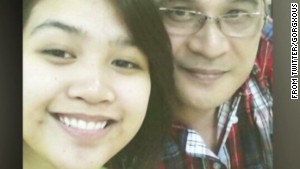 MH370 relative tweets: 'Goodnight, daddy'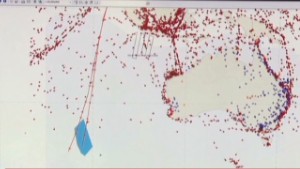 Thailand radar picked up unknown signal
Inside a Beijing hotel room, Jack and eight other passengers' relatives crowd around three laptops on a coffee table.
They are discussing, downloading, organizing. What's the next move? There is purpose in the air.
They've already protested in front of the Malaysian embassy in China. Now they've decided to share with the media their smartphone video of meetings with Malaysian officials.
They have designated themselves the media committee.
Eighteen days ago, they were busy with jobs and family life. Today, these former strangers are now partners in a mission: to push for answers and find their loved ones.
They are not satisfied with the Malaysian government's explanation that satellite data indicates the plane most likely crashed in the southern part of the Indian Ocean.
The relatives want more information and tangible proof like debris.
"It's an irresponsible conclusion with no direct evidence," says Steve Wang, whose mother was on the flight. "If there is no evidence, we still have hope."
He's wearing a white t-shirt displaying blue Chinese characters that read: "Pray for the passengers of MH370. We wish you a safe return."
Father has no answers for his children

Today's five most popular stories
Part of complete coverage on
May 28, 2014 -- Updated 2229 GMT (0629 HKT)

What was believed to be the best hope of finding the missing plane is now being called a false hope.
September 8, 2014 -- Updated 1127 GMT (1927 HKT)

The story began as a puzzling news bulletin. A Malaysia Airlines passenger jet with 239 people on board had vanished from radar screens as it was flying from Kuala Lumpur to Beijing.
September 5, 2014 -- Updated 1130 GMT (1930 HKT)

The mapping of the main search area for Flight 370 has found parts of the ocean floor that are unusually hard.
August 29, 2014 -- Updated 0800 GMT (1600 HKT)

Brianna Keilar reports on the new developments that will shape the coming renewed search of MH370.
August 29, 2014 -- Updated 0529 GMT (1329 HKT)

Flight MH370 may have turned south earlier than originally thought.
June 25, 2014 -- Updated 0033 GMT (0833 HKT)

Erin Burnett speaks to Miles O'Brien about the latest in the search for Malaysia Airlines Flight 370.
June 18, 2014 -- Updated 1653 GMT (0053 HKT)

Ten experts say that the search for MH370 should move hundreds of miles away from the previous search area.
June 17, 2014 -- Updated 1322 GMT (2122 HKT)

His wife never came home from her flight on MH370, and now K.S. Narendran is left to imagine the worst of possible truths without knowing.
June 9, 2014 -- Updated 1455 GMT (2255 HKT)

Relatives of passengers are launching an effort to raise $5 million for investigations and a "whistle blower" reward.
June 9, 2014 -- Updated 0731 GMT (1531 HKT)

Making sure another plane is never "lost" again is the immediate priority for the airline industry.
May 30, 2014 -- Updated 1536 GMT (2336 HKT)

Was the sound of Malaysian Airlines Flight MH370 striking the water captured by ocean devices used to listen for signs of nuclear blasts?