Can successful women have it all?
April 14, 2014 -- Updated 1512 GMT (2312 HKT)
STORY HIGHLIGHTS
Only 16.9 percent of Fortune 500's board members are women
McGregor explains that a man will get hired over a suitable women if she recently married
Women have to be noticeably better than men to get ahead
Editor's note: Leading Women connects you to extraordinary women of our time. Each month, we meet two women at the top of their field, exploring their careers, lives and ideas.
(CNN) -- In 2000, only 11.7 percent of Fortune 500's board members were women. Today, that figure is still disappointingly low at just 16.9 percent.
Heather McGregor, a former investment banker turned headhunter, thinks she might know why this is.
As managing director and principal shareholder of the executive search company Taylor Bennett, she recently wrote "Mrs Moneypenny's Careers Advice for Ambitious Women."
Speaking at this year's Names not Numbers conference, an event where CNN International was a media partner, McGregor explains that the sooner women accept that they can't have it all, the better.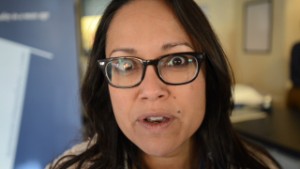 Advice for ambitious women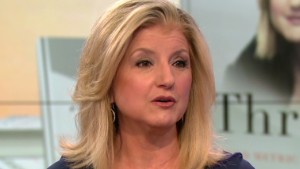 Huffington shares her tips for success
"The biggest challenge to women in the workplace that still hasn't changed is the level of unconscious bias. So people have in their minds that they would prefer not to hire or promote a woman and they don't even realize that they feel like that.
I know as a headhunter that if I propose two candidates of equal skills, maybe they're both in their mid thirties, one's a man and one's a woman, and the woman has recently gotten married, assuming there's nothing else to choose between them, the employer will choose the man and that's even if the employer is a woman."
"The best careers advice I've ever received myself, which was so good that I wrote a whole book based on it, is that the way we can smash the myth of the glass ceiling is to smash the myth that women can have it all. To really pursue a career is no different to pursuing your gold medal in the Olympics.
You have to make choices and they're not always easy. In my experience, if you try and do everything well what will end up happening is you will end up disappointing everyone. Much better to disappoint a very small number of people and everybody else is not disappointed, and furthermore supportive of you and your career."
"People still think that women are not going to be as reliable a hire as a man, especially in those mid years. It's a sad truth today, and I hope this will change, that women have to not just be as good as a man, but better.
Because if you're faced with two people and one of them is a 35-year old woman with a wedding ring, and she's noticeably better than the man, you'll still hire the 35-year-old woman with a wedding ring."
Read: From teller to CEO: How Gail Kelly conquered Australia's banks
Read: Is the global workforce headed for a burnout?

Today's five most popular stories
October 20, 2014 -- Updated 1007 GMT (1807 HKT)

In 2006 she sold her business to Estée Lauder in a reported multi-million dollar deal, five years later she started a brand new company.
October 14, 2014 -- Updated 1014 GMT (1814 HKT)

Some of the greatest scientific breakthroughs have come from women, though like so many inventors their names are lost in the pages of history.
October 10, 2014 -- Updated 1202 GMT (2002 HKT)

Leading Women hosted a Twitter Chat celebrating girls in science with guests including race car drivers, software developers and coders.
October 2, 2014 -- Updated 0936 GMT (1736 HKT)

There's a fine science to running a billion dollar company. Rosalind Brewer should know -- she used to study chemistry.
October 9, 2014 -- Updated 1145 GMT (1945 HKT)

Join our twitter chat @CNNIwomen on October 9 at 5pm GMT/12pm EST and look for #CNNwomen #IDG14.
October 1, 2014 -- Updated 1734 GMT (0134 HKT)

STEM experts from Marissa Mayer to Weili Dai share their thoughts to celebrate International Day of the Girl.
September 23, 2014 -- Updated 1032 GMT (1832 HKT)

When it comes to buildings, they don't come much different than a mosque and a nightclub.
September 16, 2014 -- Updated 1320 GMT (2120 HKT)

If you can't stand the heat, get out of the kitchen -- or so the saying goes.
September 19, 2014 -- Updated 1533 GMT (2333 HKT)

These 12 fashion experts have millions of followers, but who is the most social woman in fashion?
September 30, 2014 -- Updated 1507 GMT (2307 HKT)

Mindy Grossman has been the driving force behind making the Home Shopping Network both hip and profitable, but she still makes time for herself.
August 27, 2014 -- Updated 1318 GMT (2118 HKT)

Nelly Ben Hayoun is on a mission to convince the world to take threats such as asteroid strikes more seriously.
August 25, 2014 -- Updated 0233 GMT (1033 HKT)

Shenan Chuang turned Ogilvy China into the world's third biggest ad agency, CNN's Kristie Lu Stout asks how she did it.