Can successful women have it all?
April 14, 2014 -- Updated 1512 GMT (2312 HKT)
STORY HIGHLIGHTS
Only 16.9 percent of Fortune 500's board members are women
McGregor explains that a man will get hired over a suitable women if she recently married
Women have to be noticeably better than men to get ahead
Editor's note: Leading Women connects you to extraordinary women of our time. Each month, we meet two women at the top of their field, exploring their careers, lives and ideas.
(CNN) -- In 2000, only 11.7 percent of Fortune 500's board members were women. Today, that figure is still disappointingly low at just 16.9 percent.
Heather McGregor, a former investment banker turned headhunter, thinks she might know why this is.
As managing director and principal shareholder of the executive search company Taylor Bennett, she recently wrote "Mrs Moneypenny's Careers Advice for Ambitious Women."
Speaking at this year's Names not Numbers conference, an event where CNN International was a media partner, McGregor explains that the sooner women accept that they can't have it all, the better.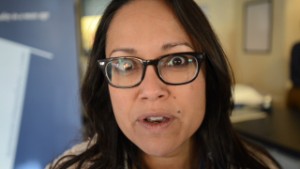 Advice for ambitious women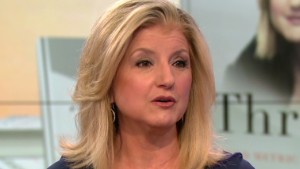 Huffington shares her tips for success
"The biggest challenge to women in the workplace that still hasn't changed is the level of unconscious bias. So people have in their minds that they would prefer not to hire or promote a woman and they don't even realize that they feel like that.
I know as a headhunter that if I propose two candidates of equal skills, maybe they're both in their mid thirties, one's a man and one's a woman, and the woman has recently gotten married, assuming there's nothing else to choose between them, the employer will choose the man and that's even if the employer is a woman."
"The best careers advice I've ever received myself, which was so good that I wrote a whole book based on it, is that the way we can smash the myth of the glass ceiling is to smash the myth that women can have it all. To really pursue a career is no different to pursuing your gold medal in the Olympics.
You have to make choices and they're not always easy. In my experience, if you try and do everything well what will end up happening is you will end up disappointing everyone. Much better to disappoint a very small number of people and everybody else is not disappointed, and furthermore supportive of you and your career."
"People still think that women are not going to be as reliable a hire as a man, especially in those mid years. It's a sad truth today, and I hope this will change, that women have to not just be as good as a man, but better.
Because if you're faced with two people and one of them is a 35-year old woman with a wedding ring, and she's noticeably better than the man, you'll still hire the 35-year-old woman with a wedding ring."
Read: From teller to CEO: How Gail Kelly conquered Australia's banks
Read: Is the global workforce headed for a burnout?

August 18, 2014 -- Updated 1045 GMT (1845 HKT)

Imagine a gadget that knows your mind better than you do.
August 5, 2014 -- Updated 1321 GMT (2121 HKT)

When your grandmother is one of the most famous cosmetics moguls in history, it might put a little pressure on you to succeed.
July 15, 2014 -- Updated 2041 GMT (0441 HKT)

When Bobbi Brown set out to create her eponymous makeup line in 1991, she had one thing to her mind -- to make a lipstick that looked like lips.
July 15, 2014 -- Updated 0914 GMT (1714 HKT)

The Cornell educated executive, who is hotly tipped as the successor to magnate Steve Wynn, is about to unveil the latest Wynn Palace in Macau.
July 3, 2014 -- Updated 1154 GMT (1954 HKT)

From Coco Chanel to DVF, CNN takes a look at celebrated fashion designers and the iconic pieces which launched their careers.
June 17, 2014 -- Updated 1349 GMT (2149 HKT)

CNN meets Serbian-born New-York based performance artist Marina Abramovic, as she embarks on the most controversial show of her career.
June 10, 2014 -- Updated 1506 GMT (2306 HKT)

She turned her bohemian beach style and love of ballet shoes into a billion-dollar brand. This week on Leading Women, fashion designer Tory Burch reveals her ultimate style guru.
April 18, 2014 -- Updated 1623 GMT (0023 HKT)

Meet Mo Abudu, the talk show host portraying a very different Africa. As a glamorous presenter, she also heads up Ebony Life TV network, based in Nigeria.
May 23, 2014 -- Updated 0936 GMT (1736 HKT)

A lone blonde woman, wrapped in nothing but a sarong, leads four camels and a little dog across one of the most inhabitable environments on Earth.
April 11, 2014 -- Updated 1216 GMT (2016 HKT)

Their job is capturing the most horrifying images on Earth -- keeping their eyes open, where others must look away. Meet Kate Brooks and Gerda Taro, the war photographers of today and yesterday.
February 26, 2014 -- Updated 1650 GMT (0050 HKT)

Former U.S. State Deparment Anne-Marie Slaughter says Brad Pitt is 'posterchild for engaged fatherhood'.

Today's five most popular stories