Can successful women have it all?
April 14, 2014 -- Updated 1512 GMT (2312 HKT)
STORY HIGHLIGHTS
Only 16.9 percent of Fortune 500's board members are women
McGregor explains that a man will get hired over a suitable women if she recently married
Women have to be noticeably better than men to get ahead
Editor's note: Leading Women connects you to extraordinary women of our time. Each month, we meet two women at the top of their field, exploring their careers, lives and ideas.
(CNN) -- In 2000, only 11.7 percent of Fortune 500's board members were women. Today, that figure is still disappointingly low at just 16.9 percent.
Heather McGregor, a former investment banker turned headhunter, thinks she might know why this is.
As managing director and principal shareholder of the executive search company Taylor Bennett, she recently wrote "Mrs Moneypenny's Careers Advice for Ambitious Women."
Speaking at this year's Names not Numbers conference, an event where CNN International was a media partner, McGregor explains that the sooner women accept that they can't have it all, the better.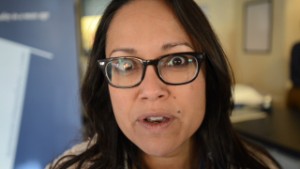 Advice for ambitious women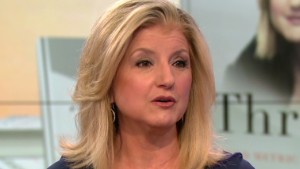 Huffington shares her tips for success
"The biggest challenge to women in the workplace that still hasn't changed is the level of unconscious bias. So people have in their minds that they would prefer not to hire or promote a woman and they don't even realize that they feel like that.
I know as a headhunter that if I propose two candidates of equal skills, maybe they're both in their mid thirties, one's a man and one's a woman, and the woman has recently gotten married, assuming there's nothing else to choose between them, the employer will choose the man and that's even if the employer is a woman."
"The best careers advice I've ever received myself, which was so good that I wrote a whole book based on it, is that the way we can smash the myth of the glass ceiling is to smash the myth that women can have it all. To really pursue a career is no different to pursuing your gold medal in the Olympics.
You have to make choices and they're not always easy. In my experience, if you try and do everything well what will end up happening is you will end up disappointing everyone. Much better to disappoint a very small number of people and everybody else is not disappointed, and furthermore supportive of you and your career."
"People still think that women are not going to be as reliable a hire as a man, especially in those mid years. It's a sad truth today, and I hope this will change, that women have to not just be as good as a man, but better.
Because if you're faced with two people and one of them is a 35-year old woman with a wedding ring, and she's noticeably better than the man, you'll still hire the 35-year-old woman with a wedding ring."
Read: From teller to CEO: How Gail Kelly conquered Australia's banks
Read: Is the global workforce headed for a burnout?

Today's five most popular stories
December 23, 2014 -- Updated 1444 GMT (2244 HKT)

CNN set out on a hunt to find the women who excelled in their professions this year and we found some of the most inspiring women of 2014.
December 17, 2014 -- Updated 1419 GMT (2219 HKT)

Jane Fraser is often cited as one of the most powerful women in banking. She tells CNN's Poppy Harlow how women lead differently.
December 3, 2014 -- Updated 1743 GMT (0143 HKT)

Women's-only private members clubs are becoming more popular, offering spaces to work, socialize and relax, albeit with hefty membership fees.
November 28, 2014 -- Updated 1515 GMT (2315 HKT)

A new social network for women claims to be 'troll-proof' and was created by Karen Cahn, former Google, YouTube, Aol executive.
November 27, 2014 -- Updated 1418 GMT (2218 HKT)

She's the daughter of a Beatle and counts Kate Moss among her friends, but she had to create her own mark in the fashion world.
November 18, 2014 -- Updated 1743 GMT (0143 HKT)

Alli Webb always loved having her hair done, so she decided to bring that happy feeling to millions of women worldwide with her business, Drybar.
November 17, 2014 -- Updated 1324 GMT (2124 HKT)

NASA's chief scientist Dr Ellen Stofan wants to land humans on Mars by 2035, but there are some serious challenges to overcome before then.
November 4, 2014 -- Updated 1041 GMT (1841 HKT)

The Design Museum hosts a power dressing exhibition, from Joan of Arc's short tunics, to Joan Collins' eye-gouging shoulder pads.
October 30, 2014 -- Updated 1520 GMT (2320 HKT)

Opinion piece from architect Zaha Hadid on growing up in a very different Iraq, to close Leading Women's month of STEM coverage.
October 30, 2014 -- Updated 1227 GMT (2027 HKT)

Leading Women ran an iReport assignment which resulted in some amazing images of girls in STEM from our readers.
October 29, 2014 -- Updated 1108 GMT (1908 HKT)

Robots can be many things -- knowledgeable, dexterous, strong. But can they ever be genuinely laugh-out-loud hilarious?
October 27, 2014 -- Updated 1830 GMT (0230 HKT)

Victoria Beckham has come a long way from Posh Spice. She has now been named Britain's top entrepreneur, by magazine Management Today.