Stomach illness that hit 83 people on cruise ship may be linked to norovirus
April 10, 2014 -- Updated 1621 GMT (0021 HKT)
STORY HIGHLIGHTS
66 passengers and 17 crew members came down with a digestive bug
Princess Cruises believes norovirus is at the root of the outbreak
It is believed to have infected passengers on a number of cruise ships in recent months
Health officials track it on cruise ships, leading to more frequent reporting
(CNN) -- A new outbreak of a gastrointestinal illness aboard a cruise ship may have been caused by the norovirus, the ship's operator said Wednesday.
At least 66 passengers and 17 crew members came down with a quickly spreading digestive bug aboard the Crown Princess, said spokeswoman Karen Candy of Princess Cruises.
They have been isolated in their quarters, and the ship has implemented sanitation procedures developed in coordination with the Centers for Disease Control and Prevention to slow the disease's spread.
The Crown Princess, which has room for more than 3,000 passengers, left Los Angeles on Saturday for a seven-day Pacific cruise.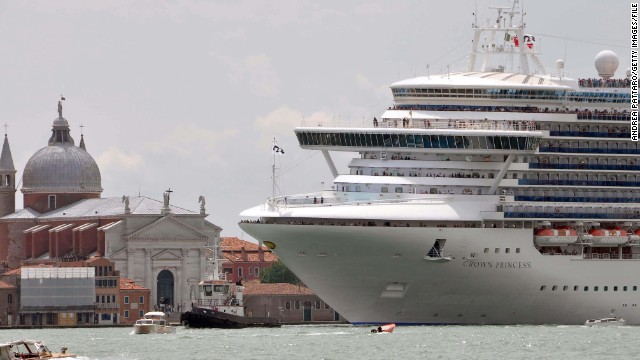 The Crown Princess, which docked in Los Angeles on Sunday with 158 passengers and 14 crew members suffering from norovirus, is shown here in 2009. The ship's passengers were also sickened with norovirus during an April 2014 sailing.
A federal judge has ruled Carnival liable and responsible for the engine fire that left the ill-fated Triumph cruise adrift in the Gulf of Mexico in February 2013. More than 4,200 passengers endured power outages, overflowing toilets and food shortages.
Princess Cruises' Caribbean Princess, seen here, cut its seven-day trip short after at least 165 passengers and 11 crew members reported being ill, the cruise company said January 31.
Nearly 700 crew and passengers fell ill aboard Royal Caribbean's Explorer of the Seas, which returned home to New Jersey on January 29. It is the highest number of sick people reported on any cruise ship in two decades, according to the Centers for Disease Control and Prevention.
In 2013, the Silver Shadow, run by Silversea Cruises, failed a CDC health inspection over concerns about hiding food in crew cabins.
On Memorial Day last year, a fire aboard Royal Caribbean's Grandeur of the Seas cut short a seven-day cruise to Port Canaveral, Florida, and the Bahamas. The ship changed its course and sailed under its own power to Freeport in the Bahamas.
Carnival Legend, shown here in 2012, had to cancel a scheduled March stop on Grand Cayman after propulsion system problems hampered its sailing speed. It arrived in Tampa, Florida, hours ahead of schedule.
The Carnival Dream, shown here at its North American debut in November 2009, lost power in March, and some of its toilets stopped working temporarily. For a time, no one was allowed to get off the vessel, docked at Philipsburg, St. Maarten, in the eastern Caribbean.
During a surprise visit in August 2012, CDC inspectors found multiple sanitation violations on the Holland America ship ms Veendam (shown here in March 2012). The CDC found enough violations, including brown liquid dripping on clean dishes and a fly on the buffet, to give the Veendam a failing grade.
A fire in the Carnival Splendor engine room in November 2010 crippled the cruise ship, stranding passengers off the coast of Mexico for several days without air conditioning or hot showers.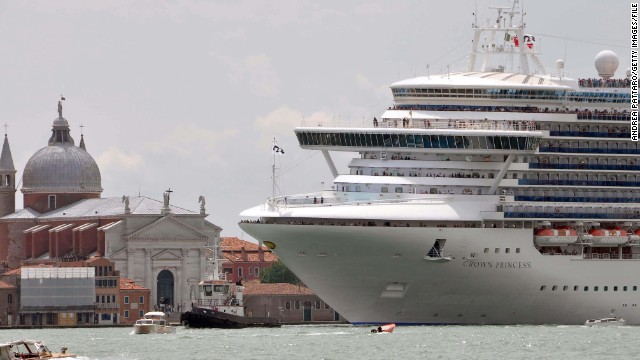 Photos: Cruise ship mishaps
Though Princess Cruises believes norovirus is at the root of the outbreak, due to the quick increase in the cases of gastric ailment, Candy did not confirm it as the cause.
Norovirus is known for being readily contagious. It causes nausea, vomiting and diarrhea, and is believed to have infected passengers on a number of cruise ships in recent months.
In February, 114 passengers and 10 crew members took ill on the Holland America cruise ship ms Veendam during a week long voyage.
In January, more than 600 people on cruise ships sailing in the Caribbean fell ill from the virus, the CDC reported.
Norovirus infects many people on land, but health officials track it on cruise ships, leading to more frequent reporting of cases, the CDC said.
It is passed in person-to-person contact and can spread more easily in closed quarters.
Are cruise ships floating petri dishes?
CNN's Greg Morrison contributed to this report.