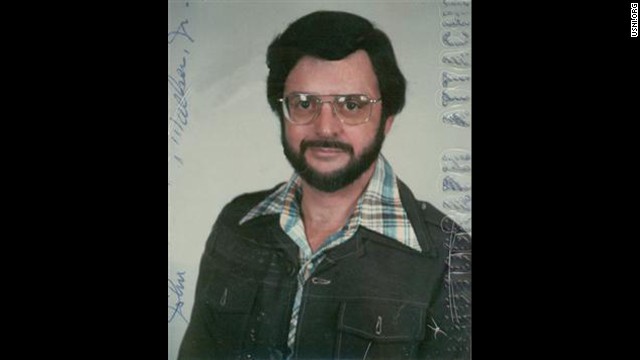 John Walker ran a father and son spy ring, passing classified material to the Soviet Union from 1967 to 1985. Walker was a Navy communication specialist with financial difficulties when he walked into the Soviet Embassy and sold a piece of cyphering equipment. Navy and Defense officials said that Walker enabled the Soviet Union to unscramble military communications and pinpoint the location of U.S. submarines at all times. As part of his plea deal, prosecutors promised leniency for Walker's son Michael Walker, a former Navy seaman. Click through the gallery to see other high-profile leak scandals the United States has seen over the years.
Daniel Ellsberg
leaked the 7,000-page Pentagon Papers in 1971. The top-secret documents revealed that senior American leaders, including three presidents, knew the Vietnam War was an unwinnable, tragic quagmire. Further, they showed that the government had lied to Congress and the public about the progress of the war. Ellsberg surrendered to authorities and was charged as a spy. During his trial, the court learned that President Richard Nixon's administration had embarked on a campaign to discredit Ellsberg, illegally wiretapping him and breaking into his psychiatrist's office. All charges against him were dropped. Since then he has lived a relatively quiet life as a respected author and lecturer.
Military analyst
Jonathan Pollard is a divisive figure in U.S.-Israeli relations. The former U.S. Navy intelligence analyst was caught spying for Israel in 1985 and was sentenced in 1987 to life imprisonment. The United States and Israel are discussing his possible release as part of efforts to save fragile Middle East peace negotiations, according to sources familiar with the talks.
Wen Ho Lee was a scientist at the Los Alamos Laboratory in New Mexico who was charged with 59 counts of downloading classified information onto computer tapes and passing it to China. Lee eventually agreed to plead guilty to a count of mishandling classified information after prosecutors deemed their case to be too weak. He was released after nine months in solitary confinement. Lee later received a $1.6 million in separate settlements with the government and five news agencies after he sued them, accusing the government of leaking damaging information about him to the media.
Members of the Bush administration were accused retaliating against Valerie Plame, pictured, by blowing her cover in 2003 as a U.S. intelligence operative, after her husband, former Ambassador Joe Wilson, wrote a series of New York Times op-eds questioning the basis of certain facts the administration used to make the argument to go to war in Iraq.
In 2007, Lewis "Scooter" Libby, Vice President Dick Cheney's former chief of staff, was convicted on charges related to the leak of the identity of CIA operative Valerie Plame. Libby was convicted of obstruction of justice and perjury in connection with the case. His 30-month sentence was commuted by President George W. Bush. Cheney told a special prosecutor in 2004 that he had no idea who leaked the information.
Aldrich Ames, a 31-year CIA employee, pleaded guilty to espionage charges in 1994 and was sentenced to life in prison. Ames was a CIA case worker who specialized in Soviet intelligence services and had been passing classified information to the KGB since 1985. U.S. intelligence officials believe that information passed along by Ames led to the arrest and execution of Russian officials they had recruited to spy for them.
Robert Hanssen pleaded guilty to espionage charges in 2001 in return for the government not seeking the death penalty. Hanssen began spying for the Soviet Union in 1979, three years after going to work for the FBI and prosecutors said he collected $1.4 million for the information he turned over to the Cold War enemy. In 1981, Hanssen's wife caught him with classified documents and convinced him to stop spying, but he started passing secrets to the Soviets again four years later. In 1991, he broke off relations with the KGB, but resumed his espionage career in 1999, this time with the Russian Intelligence Service. He was arrested after making a drop in a Virginia park in 2001.
Former intelligence contractor Edward Snowden
revealed himself as the leaker of details of U.S. government surveillance programs run by the U.S. National Security Agency to track cell phone calls and monitor the e-mail and Internet traffic of virtually all Americans. Snowden has been granted temporary asylum in Russia after initially fleeing to Hong Kong. He has been charged with three felony counts, including violations of the U.S. Espionage Act, over the leaks.
Sharing secrets: U.S. intelligence leaks
Sharing secrets: U.S. intelligence leaks
Sharing secrets: U.S. intelligence leaks
Sharing secrets: U.S. intelligence leaks
Sharing secrets: U.S. intelligence leaks
Sharing secrets: U.S. intelligence leaks
Sharing secrets: U.S. intelligence leaks
Sharing secrets: U.S. intelligence leaks
Sharing secrets: U.S. intelligence leaks
Sharing secrets: U.S. intelligence leaks
STORY HIGHLIGHTS
Writers: 16 federal agencies responsible for U.S. intelligence, with unchecked budgets
They say intelligence spending is top secret; oversight is done behind closed doors
Writers: "Black budget" will be buried, unavailable to public scrutiny unless Congress acts
Intelligence Budget Transparency Act will require budget to be disclosed, they say
Editor's note: U.S. Rep. Cynthia Lummis, R.-Wyoming, is serving her third term as Wyoming's sole representative in the House. U.S. Rep. Peter Welch, D-Vermont, is serving his fourth term as Vermont's sole representative.
(CNN) -- Imagine for a moment that instead of just the U.S. Department of Agriculture, 16 federal agencies were responsible for administering the federal food stamp program. Also imagine that each of these agencies had unchecked taxpayer resources and no public oversight. Neither the taxpayer nor anyone in Congress would stand for it. But that is exactly what is happening with America's intelligence programs.
In August of last year, Edward Snowden leaked documents that gave taxpayers and most legislators a first-ever glimpse at the amount of money spent on intelligence activities by 16 federal agencies. What did the documents reveal? Among other things, we learned that, over the past 10 years, the budget for the Central Intelligence Agency ballooned by 56% and the National Security Agency budget jumped by 54%.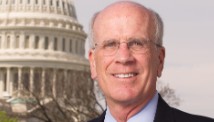 Peter Welch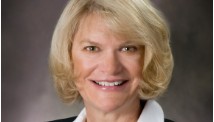 Cynthia Lummis
And what do we know about where that taxpayer money went? Virtually nothing, because intelligence spending is considered top secret and legislative oversight is done behind closed doors. The reality is that most lawmakers -- and, therefore, the taxpayers we represent -- don't gain access to intelligence spending information. Those who do are sworn to secrecy.
With the exception of the budget snapshot revealed by Edward Snowden, this top-line agency information remains buried in the so-called "black budget" that makes up the National Intelligence Program. And unless Congress acts, it will remain buried and unavailable to public scrutiny.
The biggest threat to successfully implementing any federal program is the combination of unchecked funding and limited oversight, which is precisely the situation with America's intelligence programs. Revelations about the NSA's intelligence-gathering programs have Americans on edge and justifiably demanding transparency and oversight. But this oversight is not possible without knowing how much money each of these agencies is spending.
Intelligence-gathering plays a vital role in the safety and freedom of all Americans. The importance of intelligence activities should not, however, exclude them from budget accountability. To the contrary, the critical nature of these programs is exactly why intelligence agencies should meet basic budget accountability requirements.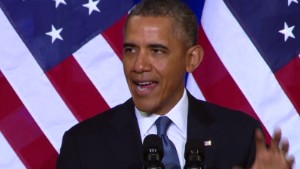 Obama: Intelligence has helped us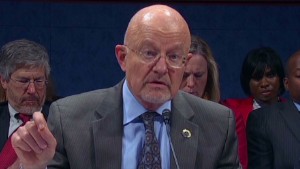 Intel director admits spying on leaders
We are joined by 60 of our colleagues -- from liberal to conservative -- in sponsoring legislation that will take a simple first step toward long-overdue oversight of intelligence programs. Our bill, the Intelligence Budget Transparency Act, will require the President to disclose in his annual budget the top-line intelligence budgets of 16 intelligence agencies.
To be clear, we do not propose exposing intelligence program details, or sources and methods. Doing so could compromise operations and the safety of intelligence personnel. We are simply insisting that the total amount spent on intelligence at each agency be made public.
The National Commission on Terrorist Attacks Upon the United States, informally known as the 9/11 Commission, recommended the disclosure of this basic information. Lee Hamilton, the commission's widely respected vice chairman and former chairman of the House Intelligence Committee, has endorsed our legislation.
"America needs competent and effective intelligence-gathering agencies," Hamilton said. "And Congress must exercise prudent and diligent oversight to assure the American taxpayer is getting what it's paying for. The first step toward accountability and oversight is public disclosure of the top-line budget numbers of all our intelligence-gathering agencies."
Simply put, the taxpayer has a right to know the price tag for intelligence spending by agency. Disclosing this basic information will help Congress and the public compare spending trends over time and measure intelligence needs against other budget priorities.
The debate over secrecy in the name of national security is more relevant now than ever before. Shining a light on the intelligence budget is an important and practical step in ensuring an accountable and effective intelligence program and restoring the confidence of the American people in their government's intelligence activities.
Follow us on Twitter @CNNOpinion
Join us on Facebook/CNNOpinion