Boko Haram: Nigeria's crisis
Boko Haram: Nigeria's crisis
Boko Haram: Nigeria's crisis
Boko Haram: Nigeria's crisis
Boko Haram: Nigeria's crisis
Boko Haram: Nigeria's crisis
Boko Haram: Nigeria's crisis
Boko Haram: Nigeria's crisis
Boko Haram: Nigeria's crisis
Boko Haram: Nigeria's crisis
Boko Haram: Nigeria's crisis
Boko Haram: Nigeria's crisis
Boko Haram: Nigeria's crisis
Boko Haram: Nigeria's crisis
Boko Haram: Nigeria's crisis
Boko Haram: Nigeria's crisis
Boko Haram: Nigeria's crisis
Boko Haram: Nigeria's crisis
Boko Haram: Nigeria's crisis
Boko Haram: Nigeria's crisis
Boko Haram: Nigeria's crisis
Boko Haram: Nigeria's crisis
Boko Haram: Nigeria's crisis
STORY HIGHLIGHTS
"I looked around me and there was fire burning ... dead people," victim says
Boko Haram-related violence killed 1,500 in the first three months of this year
The group is known to use gunmen on motorbikes to kill
Abuja, Nigeria (CNN) -- With every attack by Islamist militants in northern Nigeria, Daniel Ayuba relives a nightmare.
Two years ago, attackers planted a bomb near a car wash in Maiduguri. The explosion shattered his leg and left 80% of his body covered in shrapnel.
It also flattened cars and motorbikes, and left an entire neighborhood smoldering.
"I looked around me and there was fire burning, houses blown up and dead people," said Ayuba, the scars still visible on most of his body. "I kept on crying, crying for someone to come help me, but no one would come."
Ayuba is among a fast-growing list of Boko Haram victims. The Islamist militants have intensified their wave of terror targeting the north and beyond.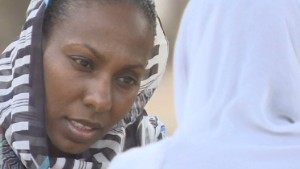 Exclusive interview with kidnapped girl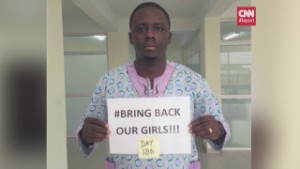 He kept fighting for missing girls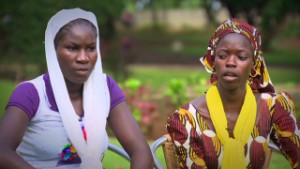 Escaped Nigerian schoolgirls speak out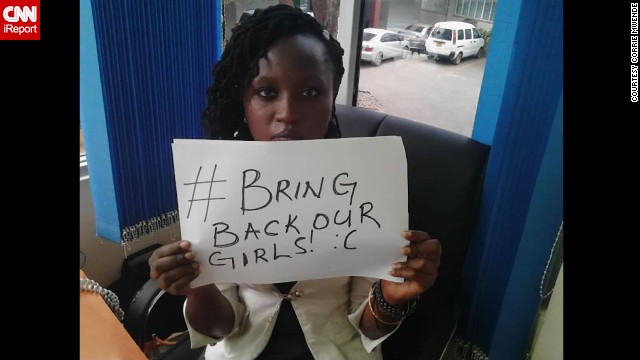 Weeks after the April 14 kidnapping of more than 200 Nigerian girls, worried families and supporters blamed the government for not doing enough to find them. Their cries spread worldwide on social media under the hashtag #BringBackOurGirls. From regular people to celebrities, here are some of the people participating in the movement.
First Lady Michelle Obama tweeted this picture of herself holding a #BringBackOurGirls sign in support of the schoolgirls abducted by Boko Haram in Nigeria.
"We hear it like it's not happening in our region so it doesn't concern us but that's not right," says Milliscent Maduagwu from Port Harcourt, Nigeria. "This fight on terrorism is not just the Commander in Chief's and the army, but ours as well!"
"These girls could have been my sisters or worst still my daughter," says Emmanuel Oleabhiele from Doha, Qatar. "My daughter is 6 months old and I fear for her future as a Nigerian."
Malala Yousafzai, the world's most famous advocate for girls' right to education, says that "girls in Nigeria are my sisters." This photo was posted to the @MalalaFund Twitter account on May 6.
Ify Elueze of Bonn, Germany, asks, "How can the world sit and watch?! It is no longer just the responsibility of the Nigerian government, now it is your responsibility and mine!"
British supermodel Cara Delevingne posted this photo on her Instagram account saying, "Everyone help and raise awareness #regram #repost or make your own!"
"Government should stop playing politics with our sister[s]," says Nigerian Dauda Kaks.
American singer-songwriter Alicia Keys posted this photo on her Instagram account with this message: "I'm so saddened and enraged that these girls are not back where they belong! Safe at home and at school! Safe with their families! Safe to become the incredible leaders and powerful voices they are yet to be."
"You are most likely thinking to yourself, 'What's the point in posting another picture or status to speak about this issue?,"' says Uchenna Mildred Udeh from St. John, New Brunswick. "I can tell you this: it will. Do not underestimate the power of your voice. We have to make this personal."
British singer-songwriter Leona Lewis took a stand to #BringBackOurGirls on her Twitter account on May 7.
"I think it's high time we all start praying for Nigeria and stop complaining," says Lotanna Ugwu from Abuja, Nigeria. "It's only God that can touch the hearts of those who kidnapped the young girls."
Singer Steven Tyler posted this image on both his Twitter and Instagram accounts alonth with the hashtag #RealMenDontBuyGirls.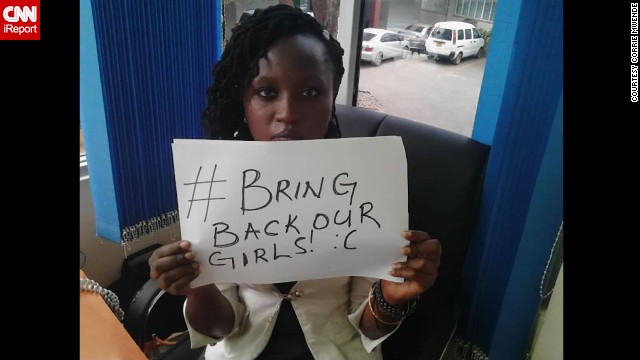 Bring Back Our Girls
And every attack gets more brazen.
They swoop in on foot, motorcycles and car convoys. They hurl bombs and pull guns with lightening speed.
In April the terrorist group attracted worldwide attention -- and condemnation -- when it abducted an estimated 276 girls in April from a boarding school in Chibok in northeastern Nigeria. Dozens escaped, but more than 200 are still missing.
A few days earlier, the militants bombed a bus station, killing at least 71 people on the outskirts of the capital of Abuja.
"When I heard the news, I started crying," Ayuba said. "I said to myself, 'What's wrong with these people?'"
Father ambushed, killed
In his case, the car wash bombing was not his first brush with the militants.
Years before that, members of the terror group ambushed his father, a police officer, and sprayed his car with bullets.
"When my father arrived ... they came out, one of them shot him" in the head, he said. His father died.
The lawless Borno state, whose capital is Maiduguri, is a major hot spot for the militants. So much so, it had banned motorbikes a few years ago to prevent drive-by attacks by Boko Haram.
The group is known to use gunmen on motorbikes to kill.
Ripple effects
For nearly a year, Borno, Yobe and Adamawa states have been under a state of emergency due to the relentless assaults.
The Islamist militant group has bombed churches and mosques; kidnapped women and children; and assassinated politicians and religious leaders.
Boko Haram -- whose name means "Western education is sin" in the local Hausa language -- says it wants to impose a stricter enforcement of Sharia law.
Violence related to the group killed 1,500 in the first three months of this year alone.
As the Nigerian military battles the brutal militants, it's breaking the rules as well. Rights group accuse both sides of ruthlessness -- Boko Haram of indiscriminate attacks, and the military of extrajudicial killings.
And as the militants step up their attacks, Ayuba is just glad to be alive.
"It was God that saved me. He kept me alive on purpose, and I ask God every day to relieve that purpose to me," he said.
He walks away with a limp, his scars a symbol of an insurgency that will not be forgotten.
READ: Boko Haram: A bloody insurgency, a growing challenge
CNN's Vladimir Duthiers reported from Abuja, and CNN's Faith Karimi reported and wrote from Atlanta. CNN's Holly Yan contributed to this report.