Haiti searches for clean water solutions
April 23, 2014 -- Updated 1246 GMT (2046 HKT)
STORY HIGHLIGHTS
Haiti still recovering from cholera epidemic that left 8,000 dead
Hospital is training doctors to prepare for new outbreak
Poor water and sanitation infrastructure mean Haiti is still at risk
Vital Signs is a monthly program bringing viewers health stories from around the world.
Port-au-Prince, Haiti (CNN) -- In January 2010 a seven-point magnitude earthquake rocked Haiti, killing more than 250,000 people and damaging its infrastructure, including some water systems.
Even before the quake, Haiti's water systems were fragile, and just months after the quake the country was hit with a devastating cholera outbreak -- the first in nearly a century. By the time the outbreak subsided, more than 8,000 people had died and hundreds of thousands more had become sick.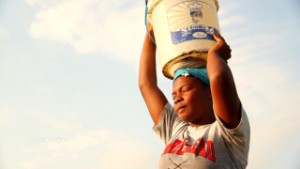 Haiti's clean water crisis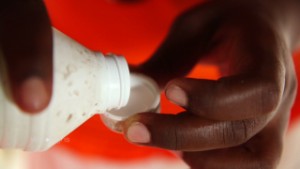 Clean water solutions for Haiti
Independent studies suggest the outbreak was caused by U.N. peacekeepers who improperly disposed of fecal matter that ended up in Haiti's Artibonite River, a main tributary, where people bathe. In its own report, the U.N. concluded that the outbreak was "the result of bacteria introduced into Haiti as a result of human activity" -- but the organization says water and sanitation and healthcare system deficiencies allowed the bacteria to spread.
"A cholera patient excretes the cholera bacteria in huge numbers and, if that excreta gets into the water or the food supply and other people consume it, they too will become ill and they'll amplify that by contaminating more water and more food," explains Dr. Eric Mintz, an epidemiologist with the Centers for Disease Control and Prevention, in Atlanta. "That's where you see these incredibly rapid epidemics of cholera, and that tells you that the water is unsafe."
Today, Haiti's Mirebalais University Hospital is training new doctors for another cholera outbreak.
"That could happen again, particularly in parts of the country where people have not had a lot of cholera," says Mintz. "They may not have the experience to recognize it. They may not know what to do in terms of treatment. We certainly can't stop now and declare victory."
Watch the video above to find out more.
Read: Man cuts off fingers, makes new ones
Read: Artificial eyes, plastic skulls: 3-D printing the human body

Today's five most popular stories
April 2, 2014 -- Updated 0958 GMT (1758 HKT)

A 3-D printed exoskeleton is helping children with a rare neuromuscular disease.
March 19, 2014 -- Updated 1109 GMT (1909 HKT)

Artificial limbs made by 3-D printing are changing the lives of amputees in Sudan.
April 24, 2014 -- Updated 1002 GMT (1802 HKT)

A device for extracting water from air is being used by the military -- could it help developing countries too?
May 23, 2014 -- Updated 0931 GMT (1731 HKT)

Air pollution is now the biggest global environmental killer, but these high-tech solutions could save lives.
May 28, 2014 -- Updated 1718 GMT (0118 HKT)

TB is growing increasingly drug resistant -- and it's becoming a global problem.
August 22, 2014 -- Updated 1948 GMT (0348 HKT)

Nearly 40 years after Ebola was discovered, there is no cure. But could experimental vaccines protect people?
May 9, 2014 -- Updated 1027 GMT (1827 HKT)

Guinea worm disease once infected millions -- now it's almost eradicated. But can we catch the final cases?
April 17, 2014 -- Updated 1544 GMT (2344 HKT)

Scientists are bioprinting human body parts from ears to bones. Here are some the most impressive advances.
April 14, 2014 -- Updated 1954 GMT (0354 HKT)

A South African carpenter lost his fingers in an accident -- now he's making mechanical fingers and hands for others.
May 16, 2014 -- Updated 0932 GMT (1732 HKT)

Robot carers are helping elderly people, watching their health and keeping them company.
May 1, 2014 -- Updated 1446 GMT (2246 HKT)

Half the world is facing water shortages, so is it time for us all to start drinking recycled sewage?

Vital Signs is a monthly program bringing viewers health stories from around the world.