STORY HIGHLIGHTS
Legality of Sterling recording depends on state where it was recorded
Some states require one recorded party to know, some require all
It is not illegal to release a legally obtained audio of private conversation to media
(CNN) -- Los Angeles Clippers owner Donald Sterling is banned from the NBA for life.
Sterling has confirmed it is his voice expressing racist views on audio of a private conversation that was leaked to the media. Some who have followed Sterling over the years say he had shown this side before and the leaked audio led to public outcry too loud for the NBA commissioner to ignore.
But what of the recording itself? Was it legal to record? To leak?
Here's a look at some of the legal aspects of the recorded conversation between Sterling and his alleged mistress, V. Stiviano, who said she recorded the conversation.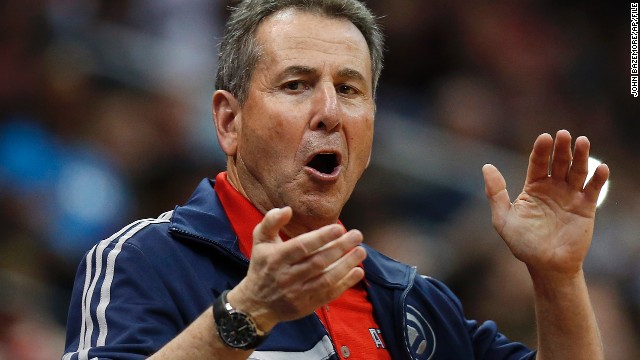 Atlanta Hawks controlling owner Bruce Levenson announced he will sell the team in light of an offensive email he sent. Levenson is not the first sports team owner to face the consequences of his actions:
The NBA's suspension and $2.5-million fine for Los Angeles Clippers owner Donald Sterling sent shockwaves through the sports world.
Bleacher Report has dubbed Mark Cuban the "King of NBA fines. The notoriously vocal Dallas Mavericks owner has been forced to pay more than $1.8 million in fines since he bought the team in 2000, many of them for colorful language and criticism of referees.
Former Cincinnati Reds owner Marge Schott was suspended from Major League Baseball in 1993 and 1996 for several controversial comments, among them racial epithets against players. In a 1996 interview, she said this about Adolf Hitler: "Everybody knows that he was good at the beginning, but he just went too far." She was forced to sell her controlling interest of the Reds in 1999.
Before the announcement about Sterling's suspension, Minnesota Timberwolves owner Glen Taylor was the only owner suspended in the NBA in 68 years. The league suspended Taylor in 2000 for a season after the Timberwolves made a secret deal with a star player to circumvent salary cap rules. Now, Taylor is chairman of the NBA board of governors, which Commissioner Adam Silver has asked to vote on stripping Sterling's ownership of the Clippers.
The NFL suspended San Francisco 49ers owner Eddie DeBartolo Jr. for his role in a racketeering scandal tied to riverboat casino licenses. DeBartolo pleaded guilty in 1998 to felony charges of failing to report an extortion case, according to Bleacher Report. By 2000 he was forced to cede control of the team to his sister.
As former Los Angeles Dodgers owner Frank McCourt's bitter divorce became a cloud over the franchise, his financial turmoil forced Major League Baseball to take over the day-to-day operations of the team in 2011. League Commissioner Bud Selig accused McCourt of "looting" the club of $190 million to fund an extravagant lifestyle. McCourt filed for bankruptcy later that year. During bankruptcy proceedings, McCourt agreed to sell the team under a bidding process.
The late New York Yankees owner George Steinbrenner was suspended from baseball for making illegal campaign contributions to Richard Nixon in 1974. He was banned for life in 1990 after paying a gambler $40,000 to get damaging information about a player, but Major League Baseball reinstated him three years later.
The NBA said Miami Heat owner Micky Arison had been fined in 2011 for posting about the league's collective bargaining process on Twitter. The amount of the fine was not disclosed, but several media reports said it was $500,000.
The NBA slapped Aubrey McClendon, partial owner of the Oklahoma City Thunder, with a $250,000 fine in 2007 after he told an Oklahoma newspaper that he hoped to move the team, then known as the Seattle SuperSonics, to Oklahoma.
The NBA fined former Los Angeles Lakers owner Jerry Buss $25,000 and suspended him for two games in 2007 after his conviction on a misdemeanor drunk driving charge. Buss died in 2013.
The outspoken CNN founder and former Atlanta Braves owner Ted Turner was suspended for a year in 1977 for negotiating a deal with a player who was under contract to play for the San Francisco Giants.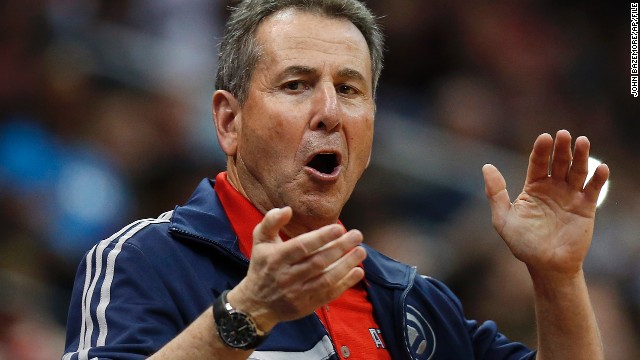 Team owners behaving badly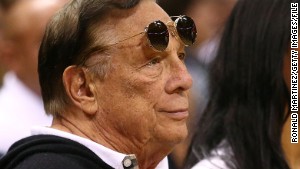 Mitch Albom: Sterling not the only one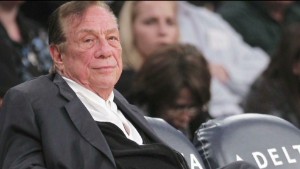 NBA bans Sterling for life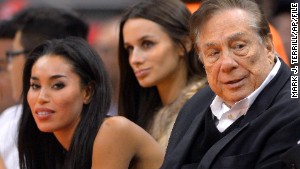 Crisis Guru on NBA racism controversey
Was it legal to record the conversation?
It depends what state you are in during the conversation. Most states require that only one person have knowledge that a conversation is being recorded for it to be legal.
But some states, like California, are "two-party consent" states where all of those involved in the conversation have to know they are being recorded for it to be legal. So depending on the location of the recording, if Sterling didn't know he was being recorded, the audio might very well have been obtained illegally.
Stiviano's lawyer, however, told the Los Angeles Times that Sterling knew he was being recorded.
The lawyer, Mac Nehoray, declined to tell the Times why Stiviano recorded the conversation, but said it was "by mutual agreement," he told the Times.
Banning Sterling good for NBA's bottom line
Was it legal to leak the audio?
Though some may question the ethics of the act, if the audio was legally obtained, no laws were violated by leaking it to a reporter.
The reporters who received the audio and disseminated its contents to the public also did nothing illegal, said Joel Kurtzberg, a New York attorney with expertise in First Amendment and media law.
Stiviano's lawyer has said that Stiviano was not the one who released the audio to the media.
Was this a First Amendment violation?
Have Sterling's First Amendment rights been violated? No, Kurtzberg said.
No one is questioning that Sterling has the right to speak as he pleases, but the public and the NBA are also free to condemn what he says, Kurtzberg said.
Marc J. Randazza, a Las Vegas-based First Amendment attorney, wrote in an op-ed for CNN that the NBA is private club and can punish Sterling as it sees fit.
But, Randazza wrote, it was morally wrong to leak the audio and violate Sterling's privacy.
We all say things in private that we may not say in public, he said, but "we now live in a world where if you have any views that are unpopular, you now not only need to fear saying them in public, but you need to fear saying them at all -- even to your intimate friends."
Opinion: What happened to Sterling was morally wrong
Who wants to buy out a billionaire?