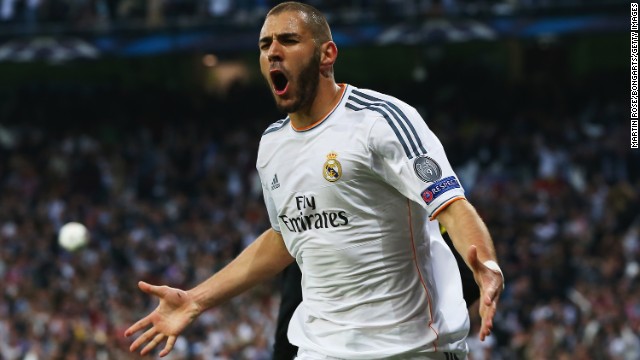 Karim Benzema's first half strike for Real Madrid was the only goal in a Champions League semi-final match that pulsated with attacking play at Real's Bernabeu Stadium.
Cristiano Ronaldo can't hide his frustration after he misses an easy chance to put Real Madrid 2-0 up.
Former Madrid player Arjen Robben (right) was one of several Bayern Munich players who failed to make their superior possession pay in front of goal.
There's only one coach smiling after the first leg of Real and Bayern's Champions League semi-final and that's Real Madrid coach Carlo Ancelotti, seen here hugging Bayern Munich manager Pep Guardiola.
Bayern's heavy defeat raised question marks over Guardiola's tactics.
Benzema back in business
Ronaldo loses golden touch
Robben red-faced
Real reason to smile
Pointing the finger
STORY HIGHLIGHTS
Pep Guardiola says Bayern Munich must decide if he is right coach for job
Guardiola has faced criticism recently for his tactics
The Spaniard wants to stay at Bayern for next season
Karl Hopfner succeeds Uli Houness as Bayern club president
Follow us at @WorldSportCNN and like us on Facebook
(CNN) -- His appointment at Bayern Munich was regarded as a something of coup, but less than a year after his arrival in Bavaria the first cracks have appeared in the relationship between Pep Guardiola and the German club.
Widely regarded as the best coach in the world, Guardiola joined Bayern last year armed with a footballing philosophy that had brought him world domination during his time at Barcelona.
The Spaniard quickly guided Bayern to victories in the club World Cup and the UEFA Super Cup, before securing the German Bundesliga title in record-breaking speed.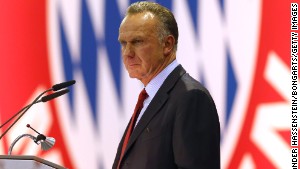 Bayern Munich: The best in the business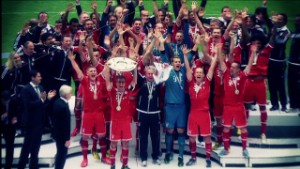 How Bayern Munich became the World's best team
But after crashing out of the Champions League at the semifinal stage to Real Madrid this week in humiliating fashion, the Spaniard's possession-based style of football has come under criticism.
"If we don't win, it does not help me when Bayern Munich's chief executive Karl-Heinz Rummenigge and sporting director Matthias Sammer, are backing me," Guardiola told reporters Friday.
"If we lose I'm a risk for the club. It's a big club and you always have to win. If this doesn't happen, the club may decide something else."
Perhaps more worryingly for Guardiola, honorary president Franz Beckenbauer openly expressed his exasperation after Bayern's Champions League exit.
"Bayern are not right," Beckenbauer, who both played for and managed Bayern, told Spanish newspaper Marca.
"This is something that we have known for weeks. The disappointment is huge."
But Guardiola is adamant he will not alter his approach, insisting it is down to Bayern to decide if they want him to continue as manager.
"The club must decide whether the coach is the right man for this team," said the 43-year-old Spaniard.
Bayern's 4-0 home defeat by Real raised questions that Guardiola's team is too tactically predictable.
"I'm a strong person. There was lot of criticism but that's the nature of the beast. Criticism is normal," Guardiola said.
"I can't train the players with other coaches' ideas. Even after the defeat [against Madrid] I'm confident in my own ideas.
"Next season, we will play 100% with my ideas. I can't coach this club or its players without believing in my ideas."
Guardiola says he is already planning for life in Munich next season, when he will be hoping to repeat his success on the domestic front, while going those extra steps further in Europe.
Despite the setback in Europe, Guardiola could yet win a fourth trophy this season with Bayern playing Borussia Dortmund in the German Cup final on May 17.
Later Friday, Karl Hopfner was elected as the new president of the Bavarian giants, succeeding Uli Hoeness, who will serve a three and a half year jail term for tax fraud.
Hoeness, who was at the meeting ahead starting his sentence, received a standing ovation from the club members and hinted he would return once he is a free man.
"I made a huge mistake and I will accept that. When I return, I am not going to retire," said the 62-year-old Hoeness, who was found guilty of evading $39.5 million of taxes at a trial earlier this year.
Hopfner, who is 61, has spent over 30 years in a series of senior positions at Bayern.
Read: Neymar not taxed by poor form
Read: Villarreal ban fan who threw banana at Alves