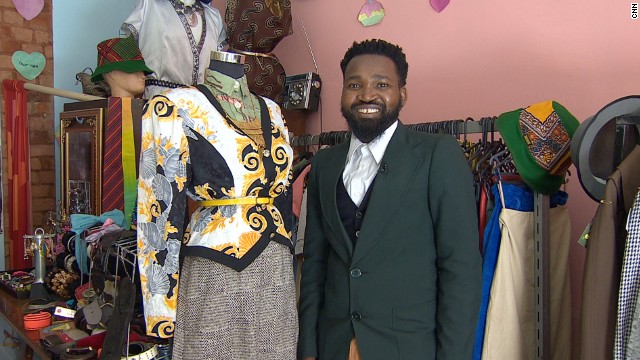 Fruitcake Vintage, in Johannesburg, South Africa, sells used clothes that cater to the city's growing vintage scene.
Designer, stylist and tailor Lourens Loux Gebhardt has been wearing vintage clothing for five years. He debuted his first collection of men's apparel this year in Pretoria, South Africa, at RVK Fashion Week.
"I get my inspiration from my late grandfather, my father and the duo behind Art Comes First, Mr. Shaka Maidho and Mr. Sam Lambert," says Gebhardt.
The Namibian blogger sources his clothes from open markets.
The Sapeurs are a Congolese sub-culture of dapper dressers, often incorporating vintage into their outfits.
The Sapeurs have become known internationally for their flamboyant style.
Wonke Lepheana, a photographer from the Timeless Collective in Pretoria adds an extra vintage edge to his images by shooting them in black and white.
"Historically, Pretoria is not so fashionable ... but fashion wise we are trying as youngsters to bring it up," says stylist and Timeless Collective member Mapusha Mushe.
"Photography connects with fashion so beautifully, if ever there's photography, there must be fashion in it," says Lepheana.
Vintage GH is a Ghanaian alternative lifestyle brand, specializing in vintage clothes. "We hope to break the mindset among Ghanaians that affiliates wearing re-constructed and used clothing with poverty," they say.
Vintage fashion
Loux the Vintage Guru
Loux the Vintage Guru
Loux the Vintage Guru
The Sapeurs
The Sapeurs
The Timeless Collective
The Timeless Collective
The Timeless Collective
Vintage GH
STORY HIGHLIGHTS
Vintage clothes a hit with fashionistas across Africa
The quality, availability and price of vintage clothing is part of the appeal
Bloggers, designers, photographers and retailers are all part of the movement
It's not a trend, but a way of life, says Namibian designer Lourens Gebhardt
Every week, Inside Africa takes its viewers on a journey across Africa, exploring the true diversity and depth of different cultures, countries and regions.
Pretoria, South Africa (CNN) -- The past is a foreign place: they do things more fashionably there. That must be the reason for the continued infatuation with the vintage trend on catwalks, in boutiques and in stores around the world.
But for Lourens Gebhardt, aka Loux the Vintage Guru, vintage is not just a trend, it is a way of life. "Vintage clothes have history behind them, they are from a legendary era that has been left behind by our ancestors. It is not a trend, it won't go away," said the Namibian blogger and fashion designer.
The Congolese dandies known as the "Sapeurs" have become well known for their love of classic designer labels and elegant vintage clothes, but retro is being worn by hipsters across the continent.
"Vintage clothing is cheap here in Africa compared to Europe and people can source their clothes easily at open markets, that's why it's so popular," Gebhardt explained.
The Timeless Collective, a group of young creatives from Pretoria, South Africa, want to show off their talents through their love for vintage fashion. Members of the group include stylists, design students and photographers.
"I like vintage because of its quality," said Timeless Collective stylist Mapusha Mushe, "the quality which you find in vintage clothes is just great. They are second hand clothes but no-one would believe it if you check the way I style them.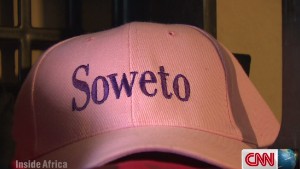 Townships fuel S. Africa's urban culture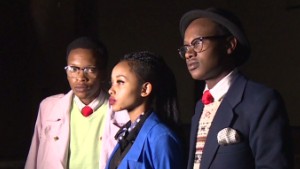 Fashion that turns back hands of time
"Historically, Pretoria is not so fashionable, it's more of a city, a basic modern city, but fashion wise we are trying as youngsters to bring it up."
Read: Congo's designer dandies
Johannesburg fashion blogger Jerri Mokgofe also appreciates the quality of vintage clothing. "If you look at the retail stores, it's all about fast fashion, fast fashion is what sells, and now you get a lot of synthetic fibers whereas in the past you got cotton, raw silks and those kinds of materials. Times have changed," he said.
"Vintage is people being nostalgic about the time or era that they didn't grow up in; I mean everybody would have loved to have been born in the 1960s or the 1920s. So I think for some people it's about escapism and fashion is escapism.
"You can always turn back the hands of time in terms of your wardrobe and revisit the past, the era your mom grew up in, and borrow from your mother's, grandmother's or grandfather's wardrobe and put those elements together and wear it today. And the beauty of it is that it's celebrated and people see it as the hottest trend."
Vintage is people being nostalgic about the time or era that they didn't grow up in.
Jerri Mokgofe, Johannesburg Fashion Blogger
Not wanting to be left behind, retailers have also been turning back the hands of time. In Lagos, Nigeria, retro store "Retrospective" specializes in pre-owned clothes and accessories, while Vintage Gh is showcasing second-hand style in Accra, Ghana -- giving "new life and value to otherwise discarded clothing."
Vintage haven Fruitcake Vintage was set up by friends Jamakazi Thelejane and Sthembiso Mngadi in Johannesburg's central business district. It opened in 2010, and with prices ranging from about $8 to $50 it is known as the place to find both unique and affordable items.
For the owners, their love of all things vintage is nothing new. "I was brought up by my grandparents and I remember my grandfather used to change into three different suits a day," explained Mngadi.
"I never once saw my grandfather in casual clothing, so I think that stayed with me and my grandma of course, in her Sunday best. My mother and father were very fashionable people because of them, so it has always been with me. I think I was born with it."
Read: Hotshots: Africa's most exciting new photographers
Read: Chunky knitwear, tasteful v-necks: South Africa's Xhosa get a style makeover