STORY HIGHLIGHTS
Fabio Cannavaro is Italy's 2006 World Cup-winning captain
He was regarded by many as the best center back of his time despite his lack of height
He was the 2006 world player of the year, becoming only the third defender to win the prize
Since retiring, he has helped coach Dubai club Al Ahli to an unprecedented treble
CNN's Human to Hero series celebrates inspiration and achievement in sport. Click here for videos and features
(CNN) -- "When you win the World Cup, you start to become a legend -- for the people around the world, you are different."
For Fabio Cannavaro, this legendary status was hard earned.
At just 5 foot 9 inches tall, he wasn't built to be the world's greatest center back. And he certainly never expected to be named the world's best player.
"I'm very proud because, all my life, I worked very hard to be a football player," Italy's 2006 World Cup-winning skipper tells CNN's Human to Hero series.
"I was not like Cristiano Ronaldo, Messi -- with a lot of qualities, with a lot of skills."
Taking over the national captaincy from Paolo Maldini in 2002, he was never supposed to outshine his illustrious predecessor, a man who had become the embodiment of defensive greatness.
As a Neapolitan -- considered a southern outsider by many in the industrial and footballing heartlands to the north -- Cannavaro was an unlikely hero to unite the country.
But the foundations had been laid in the streets of in Fuorigrotta, a working-class neighborhood on the western edge of Naples, where the young Cannavaro learned he'd need to play smart and hard -- developing his positioning, athleticism and an impressive leap -- to overcome bigger opponents.
He was the quintessential Scugnizzo: a smiling, cunning street urchin, spending his days playing football in the road, "between cars, everywhere."
"My parents every day said, 'Ah, it's better you go to school, it's very important for your future,' " the 40-year-old recalls. "But inside myself, I said: 'I think the good way is follow the football.' "
Holding high the World Cup trophy at Berlin's Olympiastadion eight years ago, his conviction had paid off.
The Azzurri defense, marshaled by Cannavaro, yielded only two goals throughout the tournament -- equaling the record set in 1998 by that night's final opponent France -- and fought doggedly through a scrappy match that was tied at 1-1 at the end of 90 minutes.
His impregnable performances earned him the nickname "Muro di Berlino" -- the Berlin Wall.
Sporting his then-trademark boyish buzz-cut and ear-to-ear smile, Cannavaro rarely looked like a man with the fate of an ever-expectant nation on his shoulders.
His cool demeanor is typical Neapolitan (when reporters asked what the secret to his robust performances was, he replied: "Eating well, getting plenty of sleep and having sex") and set him apart from his volatile France counterpart Zinedine Zidane -- who would depart the field in extra time after lashing out with an infamous headbutt.
And when captain Cannavaro was calm, his teammates were too: the job was "very easy," he says, because of the intelligence and professionalism of those around him.
At times -- including the bulk of the final -- they didn't make it look easy, as they toiled through regular game time, but professionalism was the word in the tiebreaker.
Italy had exited three of the previous four World Cups on lost penalty shootouts (losing to Brazil in 1994 in the tournament's only other final to be decided by penalties) but this time stepped up and slotted home all five chances from the spot.
It took a four-hour coach journey back to Rome's Circus Maximus stadium -- "a place where the old gladiators celebrate" -- for the realization to sink in that everything would now change.
The sight of over 150,000 ecstatic Italians in the arena -- and many more partying outside -- left no doubt.
"For us it was something unbelievable -- more than 2 million people on the streets," recalls Cannavaro, who as a child had watched Italy's previous World Cup triumph on television in 1982.
"We understood we did something -- 'Wow!' We understood we are world champs.
"Now we are not just normal players."
Trophies and tribulations
Five days after the celebrations, Juventus, Cannavaro's club at the time, was booted from the Italian top division for its role in Serie A's Calciopoli match fixing scandal, and he was soon on his way out.
"My team was unbelievable. I remember I was with Zlatan Ibrahimovic, Alessandro del Piero, David Trezeguet, Lilian Thuram, Gianluigi Buffon -- nine players we had for this team (played in) the World Cup final."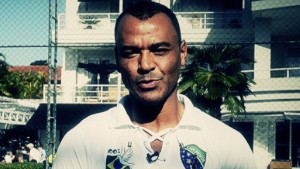 Brazil star's record breaking career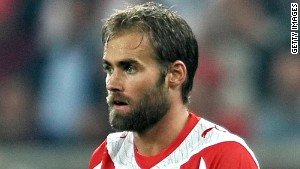 Sweden hero: Why World Cup is special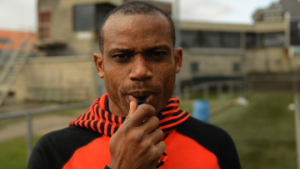 How pioneer Oliseh changed African football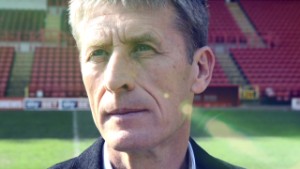 Ex-Soviet footballer's trailblazing career
"But Calciopoli destroyed everything."
"In the end... we decided to move. Some players decided to stay there but I went to Real Madrid with Fabio Capello, the coach."
It would be the beginning of a turbulent period for him, culminating in another World Cup -- Cannavaro's fourth -- this one, not so pleasant.
Aged 32, his record in club football to that point consisted of hailed performances but little to show for it. The two Scudetti he had won in the two previous seasons with Juventus had been stripped, and the only silverware that remained were UEFA Cup and Coppa Italia wins with Parma, coming between barren periods at Napoli and Inter Milan.
With Real, he won back-to-back La Liga titles in his first two years, taking over the No. 5 shirt formerly worn by Zidane.
Cannavaro started to pick up individual awards too. He became only the third defender to win the Ballon d'Or -- then Europe's top individual prize, usually taken by creative playmakers or lime-light stealing strikers -- by beating the likes of Zidane and Ronaldinho.
He says the new recognition of his talents was overwhelming:
"I remember every week, some guys called me and said: 'Ah you need to come to Paris, you need to come to Madrid, you need to receive the trophy...' "
When, the same year, he took home the FIFA World Player of the Year title, an emphatic haul was complete.
"When I won both, everybody was 'OK, he's the best!' so I was very happy for the second trophy," he laughs.
But things would not stay so golden. An unhappy return to Juventus followed a third season at Real, where fans in Turin refused forgive the earlier exit of a player they had adopted as one of their own. A failed drug test in 2009 -- for which he was later cleared of any wrongdoing -- added to the tension and after two seasons with no titles, he was on his way out.
Still national captain, he surpassed Maldini to become Italy's most capped player by August 2009, with 127 caps (a record since surpassed by his longtime friend and World Cup teammate Gianluigi Buffon). But -- aged 35 -- he was beginning to slow and knee injuries became common.
Having sat on the sidelines with an ankle injury as Italy lost in the quarterfinals at Euro 2008, he reappeared for the a disastrous 2010 World Cup, where the defending champions took an early flight home, having failed to win a match, in a group that comprised minor footballing nations Paraguay, Slovakia and New Zealand. He retired from international football on his return.
After one World Cup that made him a global star, the next marked the end of his career playing at the highest level.
Dreams of Napoli and Dubai
Sitting in the Al-Rashad Stadium among Dubai's glass skyscrapers and petro-dollar yachts, Cannavaro now boasts a jet of black hair which could render him unrecognizable from the skinhead defender lifting the trophy in 2006 -- if it weren't for the unmistakable wide smile.
The lavish surroundings hadn't been his first choice.
Before joining UAE Football League side Al-Ahli, where he is now assistant coach, he'd attempted to engineer a move back to Napoli, where he made his debut almost two decades earlier, and where he could be reunited with his younger brother Paolo, also a defender.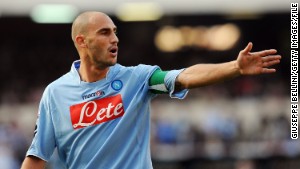 Paolo Cannavaro, Fabio's younger brother
It was where he'd been happiest -- graduating from a ball boy to first-team regular at his childhood club.
"When I started to play in 1993 with my team, I was shocked because I was a Napoli supporter: I grew up all my life with a Napoli jersey like my second skin and, for me, to be near to these players was unbelievable. I was like, 'What am I doing here?' "
The younger brother

Paolo Cannavaro, 32, is a central defender who has played for Napoli, Parma and Verona. This season, on loan from Napoli, he helped promoted Sassuolo avoid an immediate return to Serie B.

Early in his career, he took to the field with his older brother at Parma:

"It was very different situation because I remember, in the field during the game, I want help him, I want to be near to him, I don't want him to make a mistake," says Fabio.

Despite not reaching the same heights as his brother on the world stage, Paolo succeeded in one area where Fabio failed: making a successful return to Napoli, who he led to a Coppa Italia victory in 2012.

"So now my mother has two pictures: my brother with the Coppa Italia, and me with the World Cup -- it's very funny," Fabio says.

"She's very proud."
A famous story recalls young Cannavaro training as a youngster opposite Napoli's greatest hero, Diego Maradona, and delivering a crunching tackle. The coaches were apparently less than impressed, but the Argentine legend urged him to keep the passion.
Even above his home nation's defending luminaries -- Maldini, Franco Baresi and the rest -- Cannavaro ranks Maradona, who led Argentina to World Cup glory in 1986 before joining Napoli, as a career-long inspiration.
"Maradona, I think, is not a football player but he's something different. He was unbelievable," Cannavaro says.
When the homecoming wish fell flat, it was time to "try something different," moving to Al Ahli first as a player on a free transfer after the 2010 World Cup, then joining the coaching staff the following year after knee injuries forced his retirement.
For a player whose career was defined by discipline, hard work and tactic nous, the move into coaching was unsurprisingly straightforward, and his appointment has coincided with an upturn in the Dubai outfit's fortunes. He has also learned to speak English.
"When I came here, the team was very, very bad. Now after three years with my president, we changed the team," he says, reflecting on a 2014 season that has seen the club take UAE's Arabian Gulf League, Super Cup and League Cup honors. "We are very proud of the job we did."
His contract with Al Ahli ends in June and the future is, as yet, undecided -- although he has recently stated his ambition to return to Italy once he has earned his UEFA coaching badges.
"Now I'm a coach so I want to be head coach," he says. "I think I'm ready to be, to go around the world and share my experience with the players."
As his national side prepare to head to World Cup in Brazil -- as outsiders, like in 2006 -- a few of the faces from Cannavaro's winning team remain, accompanied by younger players hungry to become "legends" in their own right.
But Italy -- the nation with the second best haul of World Cup trophies -- can never be ignored as it seeks a fifth crown.
"We have the good team, good coach and -- of course -- we are the Italian national team, we can try to win again the World Cup," Cannavaro warns.
"It is not easy because never in the World Cup history has a European team won the World Cup in South America. And inshallah, like we say in Dubai, we can win."
Read more in our Flipboard World Cup Glories magazine