STORY HIGHLIGHTS
A surprise order for mental testing for Oscar Pistorius raises questions for his trial
Testing will last at least 30 days, pushing off the end of the trial
A prosecution move for mental observation is very unusual
How the move affects Pistorius and the verdict depends on what experts decide
Pretoria, South Africa (CNN) -- Oscar Pistorius needs to undergo mental health examinations, the judge in his murder trial ruled Wednesday, putting a halt to the proceedings after nearly two months of testimony. The very unusual move throws the trial into confusion.
How long's the trial delayed?
We don't know yet. Judge Thokozile Masipa will formally issue her ruling on Tuesday. By that time, she should know who will do the evaluation of Pistorius and when and where it will take place. At that point, it should be somewhat clearer when the trial will resume -- if it does at all.
How long will the evaluations take?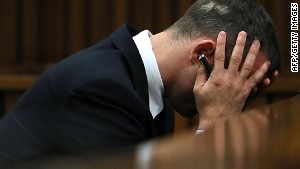 New twist in Pistorius case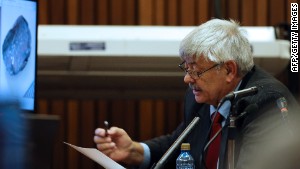 Testimony in Pistorius trial gets testy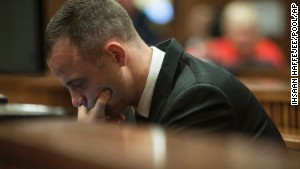 Will Pistorius' emotions affect trial?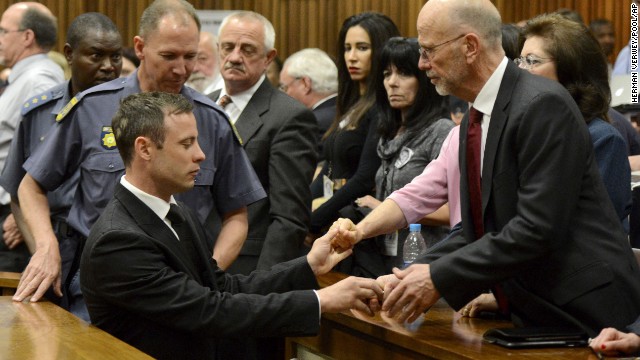 Oscar Pistorius reaches out to his uncle Arnold Pistorius and other family members as he is led out of court in Pretoria, South Africa, after being sentenced to five years in prison on Tuesday, October 21. Pistorius, the first double-amputee runner to compete in the Olympics, was sentenced for culpable homicide in the February 2013 death of his girlfriend, Reeva Steenkamp.
Pistorius leaves the high court in Pretoria on Monday, October 13. A judge cleared Pistorius of premeditated murder last month, but he was found guilty of culpable homicide -- the South African term for unintentionally, but unlawfully, killing a person.
Pistorius speaks with his uncle Arnold Pistorius during his trial at the Pretoria High Court on Friday, September 12.
Pistorius cries on the stand in Pretoria on Thursday, September 11, as the judge reads notes while delivering her verdict.
Pistorius arrives at court on September 11.
Pistorius speaks to someone in court as his murder trial resumes in Pretoria on Thursday, August 7.
Pistorius sits in court in Pretoria on Tuesday, July 8.
Pistorius arrives at court in Pretoria on Monday, July 7.
Pistorius yawns during day 37 of his murder trial on June 3.
Pistorius hugs a supporter Wednesday, July 2.
Pistorius listens to evidence being presented in court on Monday, June 30.
Pistorius leaves the court in Pretoria on Tuesday, May 20.
Pistorius reads notes during his trial on Monday, May 12.
Ballistics expert Tom "Wollie" Wolmarans testifies for the defense on May 12.
A red laser dot points at bullet holes in the bathroom door for a forensic demonstration during the trial on May 12. Pistorius admits firing four bullets through the closed door, killing Steenkamp, but says he thought he was protecting himself from a burglar.
Pistorius returns to court as his murder trial resumes Monday, May 5, after a break of more than two weeks.
Pistorius gets a hug from a woman as he leaves court in Pretoria on Wednesday, April 16.
Pistorius rubs his eye Tuesday, April 15, after testifying during his murder trial.
Pistorius arrives at the court in Pretoria on Monday, April 14.
Pistorius' sister, Aimee, cries in court as she listens to her brother's testimony on Tuesday, April 8.
June Steenkamp, Reeva Steenkamp's mother, reacts as she listens to Pistorius' testimony on April 8.
Pistorius is hugged by his aunt Lois Pistorius in court on Monday, April 7.
Pistorius sits inside the courtroom as members of his defense team talk in the foreground Friday, March 28.
Pistorius leaves court on March 28. The trial was delayed until April 7 because one of the legal experts who will assist the judge in reaching a verdict was sick.
Steenkamp's mother, right, and family friend Jenny Strydom react in court Tuesday, March 25, during cross-questioning.
Cell phone analyst Francois Moller testifies during the trial on March 25. Questioned by the prosecution, Moller listed in order the calls made and received by Pistorius after he shot Steenkamp.
Pistorius cries as he sits in the dock during his trial on Monday, March 24.
Pistorius talks to defense attorney Barry Roux on March 24.
Pistorius holds his head while members of his family talk behind him on Tuesday, March 18.
Steenkamp's mother, wearing the white collared shirt, looks on while a police officer takes notes in court March 18.
Pistorius is hugged by his aunt Lois on March 18.
Pistorius takes notes Monday, March 17, as his murder trial enters its third week.
Pistorius covers his head as he listens to forensic evidence Thursday, March 13.
Forensic investigator Johannes Vermeulen, left, is questioned during the trial March 13.
Pistorius listens to questions during his trial on Wednesday, March 12.
A police officer takes part in a court reconstruction March 12. A police forensic expert said Pistorius was on the stumps of his amputated legs when he knocked down a locked toilet door with a cricket bat to reach his shot girlfriend. That counters the track star's assertion he was wearing his prosthetic legs at the time. Defense attorney Barry Roux countered by suggesting that even with his prosthetic legs on, Pistorius would not be swinging a bat at the same height as an able-bodied person.
Pistorius listens to cross-questioning on Monday, March 10.
Friends of Steenkamp's family watch Pistorius during his trial on March 7.
Pistorius covers his ears on Thursday, March 6, as a witness speaks about the morning Steenkamp was killed.
Pistorius' sister, Aimee, right, speaks with members of Steenkamp's family on March 6.
Pistorius sits in court on the third day of his trial Wednesday, March 5.
Pistorius appears on the second day of his trial Tuesday, March 4.
Members of the media work during a break in proceedings March 4.
Pistorius talks with Roux inside the court on March 4.
Pistorius speaks with his legal representatives on March 4.
Pistorius is escorted out of the court Monday, March 3, after the first day of his murder trial.
People try to get a glimpse of Pistorius as he leaves the court building on March 3.
Pistorius is seen shortly after arriving for his trial on March 3.
Pistorius walks into the courtroom on March 3.
Pistorius takes a drink of water March 3 during his trial.
The case has captivated South Africa. Here, Lauren Wentzel watches the proceedings from her home outside Cape Town on March 3.
June Steenkamp arrives at the court building for the start of the trial.
Pistorius' relatives wait inside the courtroom on March 3.
People at the court building wait for Pistorius' arrival on March 3.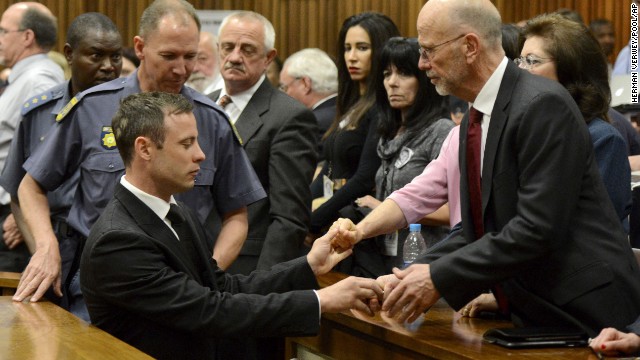 Photos: Oscar Pistorius trial
A minimum of 30 days.
Will Pistorius have to live in an institution?
Judge Masipa hopes he will not. She said she did not intend to "punish the accused twice" by putting him in a situation where he had to be locked up, and asked if he could be evaluated as an outpatient. Pistorius should learn the answer on Tuesday.
Neither side believes he's mentally ill, so what's this all about?
The defense team put a psychiatrist, Dr. Merryll Vorster, on the stand to testify that Pistorius suffers from "generalized anxiety disorder." The disorder means he has "excessive" concerns about security, and that he felt threatened even when, objectively, he was not, she testified.
Prosecutor Gerrie Nel seized on the psychiatrist's testimony, arguing that if the defendant's mental health is even potentially an issue in the trial, he needed to be referred for expert evaluation.
The defense is not arguing that mental illness played a role in Pistorius shooting and killing his girlfriend Reeva Steenkamp, so they opposed the motion.
But after considering the question overnight, Masipa granted the prosecution request.
Was Nel's push for tests a total surprise? What's his strategy?
Yes. It's incredibly unusual for the prosecution -- rather than the defense -- to argue that a defendant might have defense of insanity.
Nel seems to be placing a high-stakes bet that experts will disagree with the evidence of Dr. Vorster.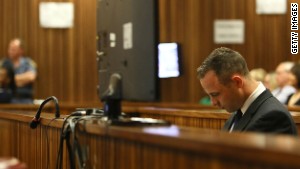 Pistorius' neighbor imitates scream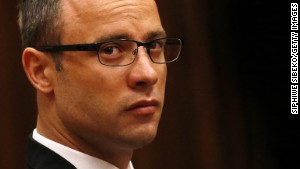 Pistorius trial resumes after break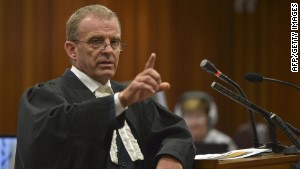 Gerrie 'The Bulldog' Nel on the attack
How will finding on mental state affect the trial?
The expert panel evaluating Pistorius has three options.
They could find that Pistorius was mentally incapacitated when he shot Steenkamp, which would end the trial immediately in a verdict of not guilty by reason of mental illness. That would lead to the athlete being committed to a mental institution until he is ruled not to be a danger.
The doctors could also find that he had "diminished responsibility" at the time he killed Steenkamp. In that case, the trial would resume, and the experts' finding would be taken into consideration during sentencing if he is found guilty.
The third possibility is that the experts could disagree with the defense psychiatrist and say that Pistorius' mental health is not an issue at all. If that happens, Vorster's testimony could be disregarded.
The experts might not all agree with each other, and lawyers on either side could disagree with the experts' report, leading to any number of possible outcomes.
If there is any dispute, the final decision about what to do with the experts' report lies with the judge.
Is this good or bad for Pistorius?
It all depends on what the mental health experts decide. If they agree with Vorster or find he was incapacitated, that will help Pistorius.
In one respect, though, the ruling is not to his advantage: It pushes off the end of his trial, leaving him in legal limbo at least another few months.
READ: Judge sends Oscar Pistorius for psychiatric tests, putting trial on hold
READ: Messages between Oscar Pistorius and girlfriend read in court
READ: Gerrie Nel: 'Bull dog' prosecutor sinks teeth into Oscar Pistorius at murder trial