France shaken by Le Pen 'earthquake'
May 26, 2014 -- Updated 1301 GMT (2101 HKT)
STORY HIGHLIGHTS
Marine Le Pen's Front National extreme-right party came top in France's European elections
This is a historic achievement for the daughter of the party's founder, writes Agnes Poirier
France's political class, commentators had never thought such thing possible, she writes
Poirier: A collapse of national trust in the traditional Right and Left parties is revealed
Editor's note: Agnes Poirier is a French journalist and political analyst who contributes regularly to newspapers, magazines and TV in the UK, U.S., France, Italy. Follow @AgnesCPoirier on Twitter. The opinions expressed in this commentary are solely those of the author.
Paris, France (CNN) -- The headlines scream: "Political tsunami," "earthquake" and "big bang."
European elections may have taken place in 28 different countries, but the results in just one of them proved the big story of the night. Who and what are we talking about? Marine Le Pen's Front National extreme-right party came top in France's European elections, with 25.41% of the vote. This is a historic achievement for the 46-year-old daughter of Jean-Marie Le Pen, the party's founder.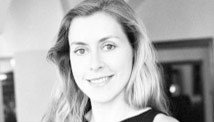 Agnes Poirier
And if the newspaper headlines are to be believed, the consequences of that particular vote are going to be felt for a very long time, both nationally and internationally.
Listening to French radio and television through the night, there was no doubt that France's whole political class and commentators had never thought such thing possible, at least not on that scale. Some even succumbed to slight hysteria, live on French airwaves, including Laurent Wauquiez, France's former minister for European affairs, who advocated, quite simply, a return to the EU made only of its founding member states -- France, Germany, Italy, the Netherlands, Luxembourg, Belgium -- plus Spain. From a Union of 28 countries back to a "hardcore" of seven.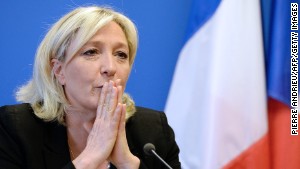 The leader of France's "National Front"