Boko Haram: Nigeria's crisis
Boko Haram: Nigeria's crisis
Boko Haram: Nigeria's crisis
Boko Haram: Nigeria's crisis
Boko Haram: Nigeria's crisis
Boko Haram: Nigeria's crisis
Boko Haram: Nigeria's crisis
Boko Haram: Nigeria's crisis
Boko Haram: Nigeria's crisis
Boko Haram: Nigeria's crisis
Boko Haram: Nigeria's crisis
Boko Haram: Nigeria's crisis
Boko Haram: Nigeria's crisis
Boko Haram: Nigeria's crisis
Boko Haram: Nigeria's crisis
Boko Haram: Nigeria's crisis
Boko Haram: Nigeria's crisis
Boko Haram: Nigeria's crisis
Boko Haram: Nigeria's crisis
Boko Haram: Nigeria's crisis
Boko Haram: Nigeria's crisis
Boko Haram: Nigeria's crisis
Boko Haram: Nigeria's crisis
STORY HIGHLIGHTS
Lawmaker and residents say scores are dead, hundreds of homes destroyed
They say Boko Haram conducted the raids in northeastern state of Borno
One villager believes the attacks were reprisals for losses in previous raids
Editor's note: The witnesses to the attacks in northeastern Nigeria have told CNN their names may be used in this article. Their names have now been added.
Kano, Nigeria (CNN) -- Scores of residents in four villages in the northeastern Borno state of Nigeria, near the border with Cameroon, were killed Tuesday in Boko Haram raids, a lawmaker and residents said.
They said hundreds of homes were destroyed.
Heavily armed gunmen dressed as soldiers in all-terrain vehicles and on motorcycles attacked Goshe, Attagara, Agapalwa and Aganjara villages in Gwoza district, shooting residents and burning homes.
Villagers fled into neighboring Cameroon to escape the onslaughts, said Peter Biye, a lawmaker from the area who serves in the Nigerian lower parliament.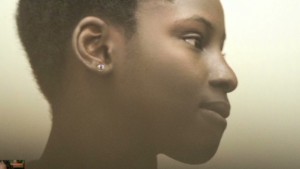 Her family was killed in front of her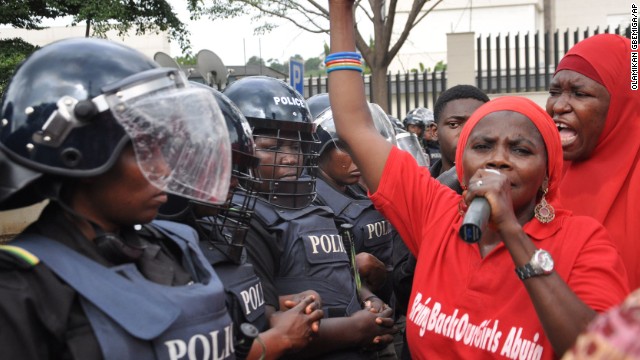 Police in riot gear block a route in Abuja, Nigeria, on Tuesday, October 14, during a demonstration calling on the Nigerian government to rescue schoolgirls kidnapped by the Islamist militant group Boko Haram. In April, more than 200 girls were abducted from their boarding school in northeastern Nigeria, officials and witnesses said.
Women in Abuja hold a candlelight vigil on Wednesday, May 14, one month after the schoolgirls were kidnapped.
People march in Lagos, Nigeria, on Monday, May 12, to demand the release of the kidnapped schoolgirls.
Catholic faithful in Abuja take Holy Communion and pray for the safety of the kidnapped schoolgirls on Sunday, May 11.
Catholic faithful attend a morning Mass in honor of the kidnapped schoolgirls in Abuja on May 11.
Catholics nuns pray in Abuja on May 11.
A woman attends a demonstration Tuesday, May 6, that called for the Nigerian government to rescue the girls.
Community leader Hosea Sambido speaks during a May 6 rally in Abuja.
Brig. Gen. Chris Olukolade, Nigeria's top military spokesman, speaks to people at a demonstration May 6 in Abuja.
Women march Monday, May 5, in Chibok, Nigeria.
People rally in Lagos on Thursday, May 1.
Police stand guard during a demonstration in Lagos on May 1.
Protesters take part in a "million-woman march" Wednesday, April 30, in Abuja.
Obiageli Ezekwesili, former Nigerian education minister and vice president of the World Bank's Africa division, leads a march of women in Abuja on April 30.
A woman cries out during a demonstration in Abuja on Tuesday, April 29, along with other mothers whose daughters have been kidnapped.
A man weeps as he joins parents of the kidnapped girls during a meeting with the Borno state governor in Chibok on Tuesday, April 22.
Mothers weep April 22 during a meeting with the Borno state governor in Chibok.
Four female students who were abducted by gunmen and reunited with their families walk in Chibok on Monday, April 21.
Borno state Gov. Kashim Shettima, center, visits the girls' school in Chibok on April 21.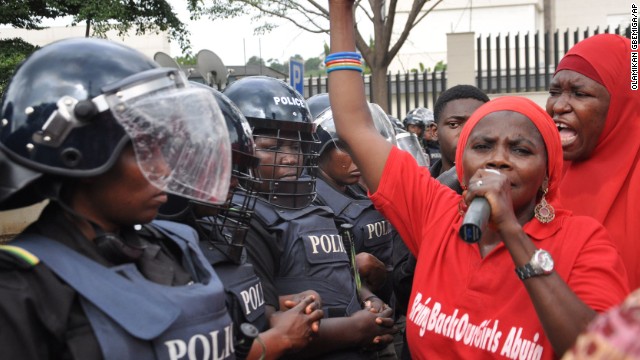 Photos: Nigerians protest over kidnapped girls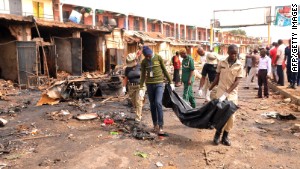 No sign of Nigerian violence slowing
"We are still trying to compile a toll of the dead as people on the ground are still counting the number of casualties," said Biye.
Residents of these villages fled their homes while soldiers have deployed in the area to fight the Islamists who have taken control of at least seven villages, the lawmaker said.
On Wednesday, military jets carried out aerial bombardment on Boko Haram positions in the affected area to dislodge the insurgents, he said.
Boko Haram: A bloody insurgency, a growing challenge
Goshe resident Abba Goni said at least 100 people were killed in the village, but there is no independent confirmation.
"They laid siege on the village and opened fire with Kalashnikovs and fired RPGs (rocket-propelled grenades), burning the entire village with its 300 homes and a few mosques," said Goni, who fled to Gamboru Ngala town.
"We lost many people including vigilantes who tried to fight off the Boko Haram attackers."
At the predominately Christian village of Attagara, the insurgents set fire to homes and a church and killed dozens of residents, according to Bulus Yashi, who fled to Gamboru Ngala.
"It was a reprisal attack over the casualties Boko Haram suffered in the village in two previous attacks," Yoshi said.
On Sunday, around a dozen motorcycle-riding gunmen opened fire on a church in the village killing nine worshippers.
However, residents mobilized and pursued the attackers, killing four and arresting four others, Yashi said.
Nigeria: Islamic leader on way to funeral killed by militants
Villagers had repelled a May 25 attack on the village, killing seven Boko Haram gunmen, he said.
"We believed they came on a revenge mission," Yashi said.
Boko Haram Islamists have in recent times stepped up raids in northern Borno state near the border with Cameroon, Chad and Niger, pillaging villages, looting food stores and killing residents.
With no communication in the region because of the destruction of mobile phone towers by the insurgents, news of attacks is slow to emerge and verification of death tolls difficult to obtain.
READ: Protests for kidnapped girls banned in Nigerian capital
READ: Boko Haram raids Nigerian villages, killing 35
READ: Military official claims he knows whereabouts of kidnapped girls