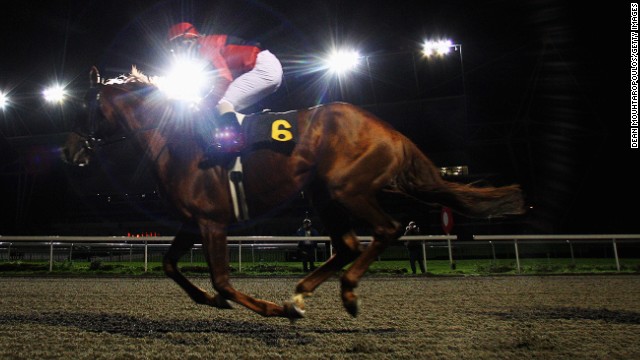 Kieren Fallon may be in the twilight of his racing career but the jockey remains confident of pulling off yet more glory in this weekend's Epsom Derby.
The 49-year-old Irishman last won the prestigious British race on North Light in 2004.
Last year, Fallon admitted he felt his career was finished. He had one more ride, won on it and has never looked back.
In the past, though, his reputation has been sullied by a series of controversies in and out of the saddle.
In 2006, he was charged for his role in alleged race fixing -- but he was cleared the following year when the case collapsed.
His first big break in the sport came courtesy of Henry Cecil, but Fallon was sacked after an alleged affair with the trainer's wife.
He denied any wrongdoing then and insists his indiscretions -- such as two suspensions for taking banned substances -- are now in the past.
The comeback king
The comeback king
The comeback king
The comeback king
The comeback king
The comeback king
The comeback king
STORY HIGHLIGHTS
Kieren Fallon thought his career was over last season but is back at the peak of the sport
Now just shy of his 50th birthday, he is targeting another prestigious Epsom Derby win
His career has been littered by controversy both in and out of the saddle
His targets are set on a potentially fairytale ending on board the horse True Story
Follow us at @WorldSportCNN and like us on Facebook
(CNN) -- Twelve months ago, Ruler of the World made history for trainer Aiden O'Brien by capturing the 2013 Epsom Derby, arguably the world's most prestigious flat race.
O'Brien's former stable jockey, Kieren Fallon, was not in contention that day. He was not even at Epsom. He was 200 miles away in Doncaster, where his best result was second place in a low-key Class 4 handicap.
On Saturday, Fallon will resume his rightful place alongside the country's best jockeys when he lines up for the Derby's 235th running aboard 12-1 chance True Story. It caps a remarkable reversal in fortunes for the veteran, who turns 50 next year.
Yet, like all the best true stories, this one has something of a ring of fiction about it.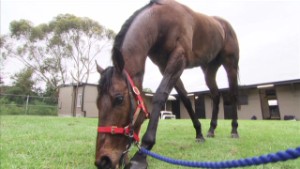 Rags to riches horse stuns racing world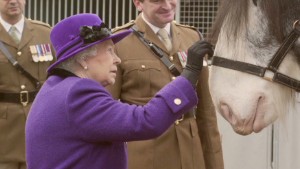 The Queen's passion for horses
To many in racing, Fallon is at once the most brilliant and most controversial jockey of his generation. His numerous successes on the track are matched only by his excesses off it.
Born in County Clare, in the west of Ireland, he was one of six children. Although not from a racing family, Fallon always had a natural affinity with animals. His love of horses was sparked by the wild Connemara ponies that roamed the harsh landscape near his childhood home.
"I'd have to say it was a gift, because the first time I sat on a horse I was able to ride," remembers Fallon.
"I rode them through the fields with no saddle and bridle, just loose and wild. They would tear off across the field and I'd stay on them as long as I could!"
From there he found his way to The Curragh, Ireland's horse racing heartland.
After serving his apprenticeship with trainer Kevin Prendergast, he crossed the Irish Sea and eventually wound up as stable jockey to Henry Cecil, a relationship that would prove fateful for both parties.
Auspicious beginnings
In his first season with the Englishman, Fallon recorded his first Classic success, winning the 1,000 Guineas on Sleepytime, following it up with the Epsom Oaks a month later. He ended that 1997 season with 202 winners and the first of his six Champion Jockey titles.
He retained the jockeys' championship for the next two seasons, during which time he also won the first of his three Epsom Derbies with Oath.
However, less than two months later Fallon was summarily dismissed following allegations -- which he denied -- of an affair with Cecil's wife.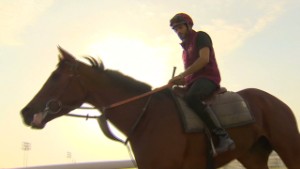 Is this Qatar's first superstar jockey?
It was the first of a series of spectacular highs and lows which would come to define Fallon's career.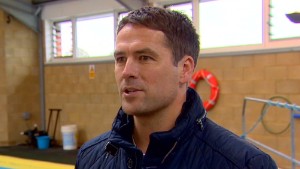 Michael Owen builds horse racing empire?
Indeed, few sportsmen can boast a résumé as checkered as Fallon's.
In addition to his 16 English Classic wins, he has Group 1 victories in the United States, Dubai and Hong Kong to his name, and has twice captured Europe's ultimate prize, the Prix de l'Arc de Triomphe, with Hurricane Run in 2005 and Dylan Thomas in 2007.
But he has also served two bans for testing positive for recreational drugs, spent time in rehab for alcohol dependency, and was a defendant in a high-profile race-fixing case in 2007, although he was cleared of all charges.
He suffered a potentially career-ending shoulder injury in a fall at Royal Ascot in 2000, earning him a place in the medical annals as the recipient of the world's first successful nerve graft.
Then there are his fractured personal relationships: he was punched by owner David Reynolds in 2010, and banned for six months for pulling jockey Stuart Webster off his horse during a race meeting at Beverley 16 years earlier.
As recently as last year, he was effectively blackballed by owner Sheikh Mohammed Obaid Al Maktoum, the main patron of his then employer Luca Cumani, seemingly ending his top-flight career once and for all.
"From there it just fizzled out," admits Fallon. Last season, he rode just 80 winners.
A new start
Yet Fallon has rebuilt his career more times than he has rebuilt his battered body, and today he is once more a force in top-class races, 11 years after his last champion jockey title.
Last month, he won the 2,000 Guineas for the fifth time in a dramatic finish aboard Night of Thunder, some 14 years after his first victory in the race.
Come Saturday, he has a realistic chance of landing his fourth Derby and completing what would surely rank as one of the all-time great sporting comebacks.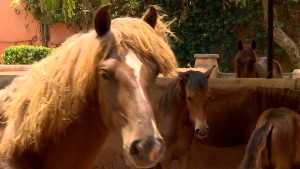 Breeding the world's 'smallest' horse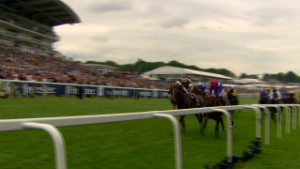 The Queen visits the Epsom Derby
His road to redemption began last winter when he headed to Dubai to ride work for Godolphin trainer Saeed bin Suroor following his dismissal by Sheikh Obaid.
He picked up a chance ride in an important race on Prince Bishop, the horse he credits with saving his career.
"Prince Bishop was going to be my last ride," he confesses. But then he won. Two weeks later, he won again, and Fallon was back.
"From being more or less dead and buried and on the way out, that really rekindled my buzz and my love for winning," he says.
Fallon was soon snapped up by bin Suroor and occupies the coveted top jockey spot at the stable.
"I'm really enjoying riding for Godolphin," he says. "You couldn't be in a better place, riding better horses for better people."
Hard work rewarded
Indeed, Fallon has now completed a unique full house, having been stable jockey for both Coolmore and Godolphin, as well as Michael Stoute and a pre-knighthood Cecil when their stables were at their peak of dominance.
"He's one of the best jockeys in the world," explains bin Suroor. "In big races you need a guy like him who has experience.
"He's very tough and he's very fit. He comes every day to ride in the mornings and knows every single horse in the stable."
Fallon's work ethic is something that even his detractors appear to agree on -- even Cecil called him a very hard worker.
In 2008, when Fallon received an 18-month ban for his second positive drug test, he continued to ride out for Stoute.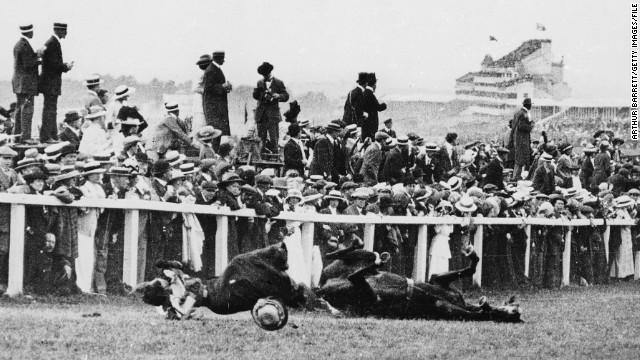 In a shocking instant, Suffragette Emily Davison is knocked to the ground by the King's horse during the 1913 Epsom Derby. Yet take a closer look and you'll see the majority of spectators are instead watching the race.
This Saturday marks 100 years since Davison ran onto the track before an audience of more than 200,000 people. "The Epsom Derby in 1913 was undoubtedly the biggest sporting event in the country -- if not one of the biggest in the world. A huge conglomeration of people would assemble -- lords would mingle with criminals quite contentedly," said horse racing historian Michael Tanner.
Four days after she dashed onto the track, Davison died in hospital. Her funeral procession through the streets of London had all the appearances of a state funeral. "Few people are given to that sort of sacrifice, in private or public life, and they are usually reviled or ignored while they live. But it is they who change the course of history - who make history itself," said British journalist Melissa Benn.
The Suffragettes -- who campaigned for womens' right to vote -- had a distinctive style, pictured here wearing white flowing dresses and black arm bands at Davison's funeral procession. They wore purple, white and green sashes -- purple symbolized dignity, white represented purity, and green stood for hope.
The activists used militant protest methods, such as chaining themselves to railings and smashing windows. Historians are divided on their success, with Tanner arguing: "Unfortunately for the legacy of Emily Davison, World War One broke out a year later, in 1914, and the Suffragettes believed it would have appeared unpatriotic to continue the struggle while the country was at war."
Five years after Davison's death, in 1918, women aged over 30 won the vote in Britain. Ten years later the age was reduced to 21 -- equal with men. "But we still have a long way to go. Four fifths of Parliament are men -- it is a very masculine place," said Benn.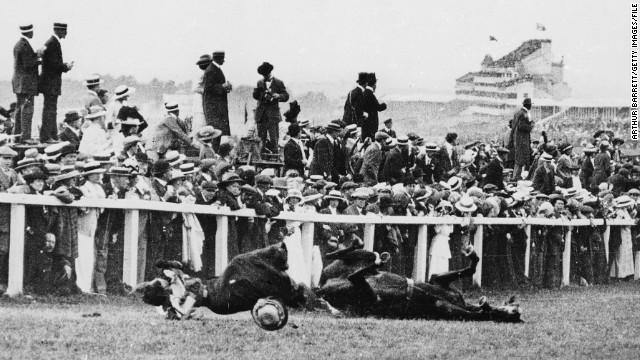 The Suffragette who would not be silenced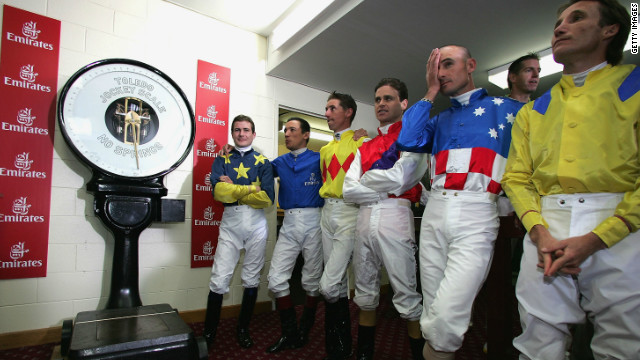 Jockeys line up for weighing ahead of the Melbourne Cup.
Sweat suits, saunas, hot baths and starvation are still in use in the racing industry. Though there is a growing movement to change it.
The minimum riding weight in the U.S. is 53kg.
A hungry, dizzy rider on a 450kg horse galloping at 64km, poses a danger to everyone on the track, PJA medical adviser, Anna-Louise MacKinnon, said.
Nine-time Epsom Derby winner Lester Piggott weighs in, 1980. Dietary education has greatly improved in Britain in the last 20 years.
Australian jockey Scobie Breasley's weight is measured in sultanas in 1959. Riders must follow strict low-calorie diets to keep their weight down.
British jockey Steve Donoghue is weighed before a race in 1930.
At 178cm, British jockey Fred Archer was one of the tallest on the field in the 19th Century, and struggled to keep his weight down. The strain was partly blamed for his suicide in 1886, aged 29.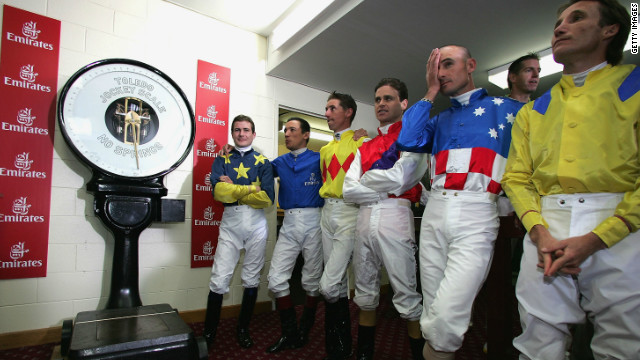 A weight issue: Jockey diets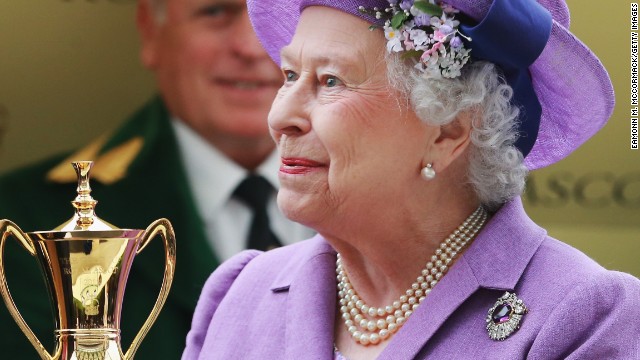 Queen Elizabeth II is all smiles after receiving the Gold Cup following her horse Estimate's triumph at Royal Ascot.
The latest addition to the British royal family, Prince George of Cambridge, was gifted a teddy dressed in the queen's silks, by a leading horse racing organization.
Britain's monarch shares a private moment with her connections and jockey Ryan Moore after the historic victory in June 2013. Her only daughter Princess Anne, who represented Britain at the 1976 Olympics in equestrian, is to her left.
Estimate's Gold Cup win was the first for a British monarch in the race's 207-year history.
Prince Charles, the heir to the British throne, and his wife the Duchess of Cornwall attend the Melbourne Cup -- Australia's most famous race -- in 2012.
Also a keen horseman, Charles is pictured here taking part in a steeplechase event in 1990.
The late Queen Mother pats one of her winning horses Bella Macrae after a race at Sandown Park in 2001. She was 100 years of age and still actively involved in the sport before her passing the following year.
In 1956, the Queen Mother's horse Devon Loch famously fell while leading the prestigious Grand National steeplechase, unseating jockey Dick Francis just yards from victory.
Here Queen Elizabeth is flanked by her mother and her late sister Princess Margaret (right) at the Epsom Derby in 1955.
Britain's royals have strong links to racing. A horse owned by King George V is escorted home after winning the Steward's Cup at Royal Ascot in 1911.
Queen Elizabeth II and her husband the Duke of Edinburgh enjoy the racing at Longchamps in Paris in 1972.
More recently, they are seen here at the Epsom Derby. It is the one English Classic the Queen has failed to win as an owner.
Queen Elizabeth II with her racing manager John Warren (left) and trainer Roger Charlton at Newbury racecourse in April 2013. Her horse Sign Manual was among the winners at the meeting.
The Queen's latest daughter-in-law -- Catherine, Duchess of Cambridge -- has also joined in the family passion. She is seen here at the Cheltenham Festival steeplechase meeting in March 2013.
The royal family's love of horses is likely to be passed on to the latest addition -- baby Prince George, who was presented to the world by his proud parents William and Catherine in July.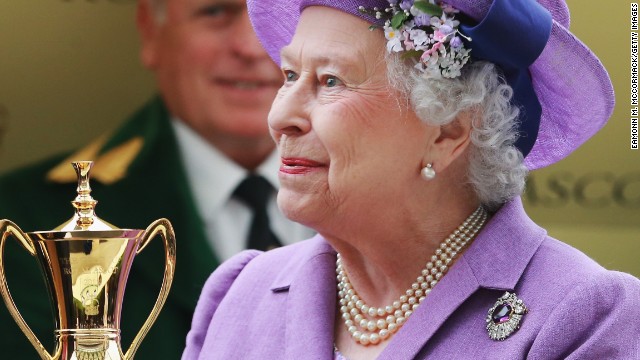 All the Queen's horses
"I spent from first lot to fourth lot riding out and I really enjoyed it," he says of that time. "I loved riding out with the lads and having a laugh, and getting physical exercise as well."
Now in the twilight of his career, Fallon appears to be in the best shape of his life, both physically and mentally.
"I play golf and I play squash," he says. "I like to cook -- fish, chicken, stews. I don't eat a lot but I'll eat little and often. I never let myself get hungry."
Stranger than fiction
Has he finally banished the demons that haunted him throughout so much of his career?
"I'm happy doing what I'm doing at the moment. This time I'm able to enjoy it because I can't really go anywhere now, this is it for me. I'm just planning to get out there this weekend and just take it from there."
Fallon could not have picked a more aptly-named horse for what might prove to be the final chapter of what has been, by all accounts, a sensational career.
"True Story is really going well," he says of his Derby mount. "He's a big, well-balanced horse with a turn of foot. I don't think he'll have a problem handling Epsom."
Standing in the way of Fallon and his fairytale ending is Australia, trained by his former boss O'Brien and widely regarded as favorite to win the race.
O'Brien's Coolmore and Godolphin are, of course, great rivals. And Godolphin, no stranger to reversals of fortune, having weathered its own doping scandal last year, is yet to capture English racing's biggest prize.
These omens do not appear to faze Fallon: "I believe you make your own luck. Enjoy it while you can."
From enfant terrible to master of reinvention, you would not bet against Fallon producing an ending that is stranger than fiction.
Read: Syndicate owner racing to a 30,000% return
Read: Horse racing's risky business