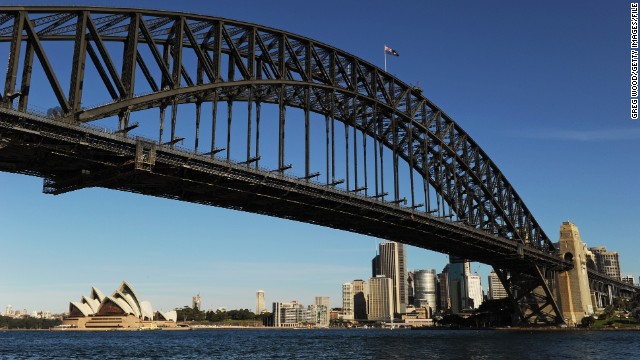 A weekend break in Sydney is relatively cheaper than it was last year -- the city dropped four places on this year's TripAdvisor survey of the world's most expensive holiday cities. Click on to see the full top ten and best value vacation city.
Could high prices in Toronto finally be a reason for the rest of the world to get upset with Canadians? Probably not. As always, they're by no means the worst offenders.
Regularly named one of the world's best cities to live in, Helsinki is ruined only by the sound of tourists grumbling about their hotel bills.
With Danish restaurants charging top dollar for seaweed foraged from shorelines, imagine what actual food costs in Copenhagen.
Good thing you set up that secret Swiss bank account all those years ago. You'll need to dip into it to enjoy a weekend in Zurich.
It helps that winter gets so cold in Oslo. Why else would anyone pay $52 for a three-kilometer cab ride?
For the price of an evening meal for two in Stockholm, visitors could be living it up in Hanoi. They might struggle to find a decent plate of pickled herring though.
No wonder the Yankees paid Masahiro Tanaka $155 million to play baseball in New York. Views like this one don't come cheap.
Paris visitors might be tempted to splutter over their cocktails when they get the check. Or at least they would if they could afford to spill a single drop.
Views over the river are about the only thing you won't be charged for in the English capital. TripAdvisor says a weekend city break in London will set you back about $523.
Going out for a night in Hanoi almost costs less than staying at home and thinking about going out for night in Stockholm.
Most expensive cities: 10. Sydney
9. Toronto
8. Helsinki
7. Copenhagen
6. Zurich
5. Oslo, Norway
4. Stockholm
3. New York
2. Paris
1. London
Best value city: Hanoi
STORY HIGHLIGHTS
London named most expensive city destination in TripAdvisor survey
Evening out and overnight stay in four-star hotel costs average of $523 in English capital
Weekend in Hanoi can be cheaper than a meal out in Stockholm
(CNN) -- If there's any truth in the old saw that London's streets are paved with gold, it's probably because they've been gilded by cash stripped from the pockets of tourists.
It won't surprise anyone who's seen their budget evaporate seconds after exiting their over-priced hotel, but the English metropolis has been named the world's priciest city break destination.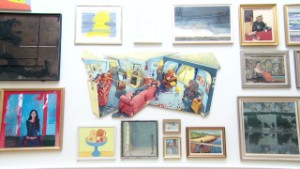 A summer of art in London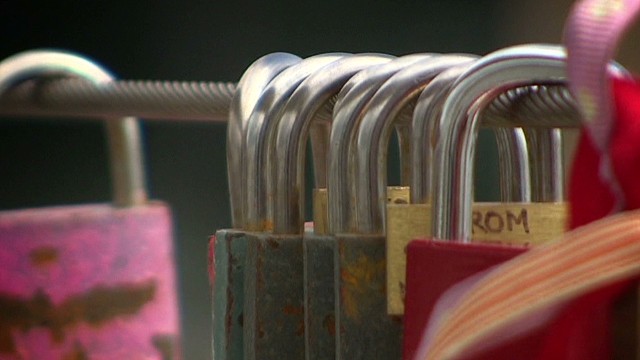 'Love locks' craze hits London bridge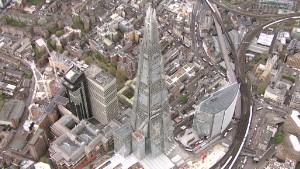 London landmark welcomes exclusive hotel
Review site TripAdvisor compared prices in 48 leading tourist destinations to conclude that London has overtaken Oslo as the world capital of the inadvertent splurge.
According to the site's annual TripIndex Cities study, seven of the world's 10 most expensive destinations are in Europe.
Asia fields the majority of the list's most affordable cities for a holiday.
MORE: World's best shopping cities ranked
The list says an evening out and overnight stay in a four-star hotel in London will relieve visitors of $523 -- more than three times the cost of the same break in Hanoi, which is named as best value.
Travelers to Paris should be warned against working up too much of thirst while pounding its boulevards -- the city is identified as the priciest place for pre-dinner cocktails.
Two dry martinis there set drinkers back an average $52.
Even then the cocktails will probably be watered down by the salty tears of whoever's footing the bill.
MORE: 10 top value destinations
New York still the place for expensive hotels
TripAdvisor's research reveals Stockholm is the costliest place for an evening meal.
For the same money in Hanoi visitors can can pay for a four-star hotel, cab fare, cocktails, dinner for two and still have enough change to call Sweden and gloat.
New York tops the list for expensive hotels for the second year running, with a night in a four-star hotel costing an average of $365 -- four times the price of the same deal in Bangkok.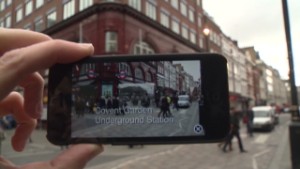 New app turns tourist into time traveler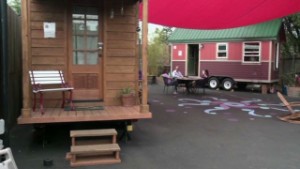 Tiny hotels creating huge buzz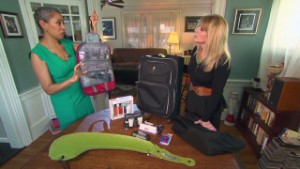 Must-have travel products
While Oslo may have lost out to London in the overall list, the Norwegian city still rules when it comes to taxi fares.
There, a three-kilometer (1.9 mile) journey will set customers back $57.
In Jakarta, the cheapest city, the same journey can be made for less than $3.
Here's TripAdvisor's top 10 of most expensive cities: London, Paris, New York, Stockholm, Oslo, Zurich, Copenhagen, Helsinki, Toronto, Sydney.
Here are the site's best value destinations: Hanoi, Jakarta, Sharm el Sheikh, Bangkok, Sofia, Cape Town, Mumbai, Kuala Lumpur, Prague, Budapest.
MORE: 50 great beach bars around the world