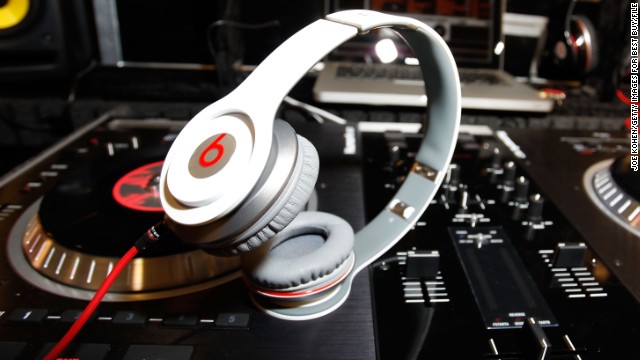 Twenty-four years ago, football and rap music merged to create an unlikely chart success...
It was the England team's official song for the 1990 World Cup in Italy that provided winger John Barnes with the chance to feature on a No. 1 record. The Liverpool star performed a rap on the single "World in Motion," a song which would help to revive football in the country.
The song was the work of seminal British band New Order. Famed for combining post-punk with electronic dance music, they teamed up with the English Football Association to record arguably the greatest football song of all time.
The success of "World in Motion" was largely down to the performances of the England team in Italy. David Platt (pictured) scored an extra-time winner against Belgium in the round of 16 before Bobby Robson's team came from behind to beat Cameroon in the quarterfinals.
In the semifinals, England faced West Germany. Talented midfielder Paul Gascoigne picked up a yellow card in the match, his second of the tournament, which meant he would miss the final if England won. Gascoigne burst into tears, as did throngs of fans back home.
It proved to be a heartbreaking night for the England team, which lost in an agonizing penalty shootout. Despite its despair, England could reflect on reaching the semifinals for only the second time in its history. The 1990 tournament was England's finest World Cup on foreign soil.
The "World In Motion" rap was written by English comedian, actor and football fan Keith Allen (left). His daughter is popstar Lily Allen (right) while his son Alfie stars in hit TV series "Game of Thrones."
Writing the soundtrack to the "beautiful game" is a task which has been taken on by a wide range of musicians, from the late, great Luciano Pavarotti to Colombian songstress Shakira (pictured).
In 2010, Shakira sang the official song of the South Africa World Cup. "Waka waka (This time for Africa)" reached the top of the charts across Europe.
The official song of the 2014 World Cup is "We Are One," which was recorded by Pitbull, Jennifer Lopez and Claudia Leitte. The trio performed together at the tournament's opening ceremony in Sao Paulo.
When footballers rap
Rapper's delight
Made to Order
Summer of love
Gazza's tears
Penalty pain
Rap star Allen
Soccer's soundtrack
Waka waka
'We are one'
STORY HIGHLIGHTS
England's official song for 1990 World Cup saw football mix with rap
"World in Motion" was released by British band New Order
The band collaborated with the England team, with John Barnes performing a rap
Barnes' rap is now a part of English football folklore
Editor's note: How are you celebrating the World Cup? Join the global conversation on CNN's Facebook Pulse
(CNN) -- Striking the right chord with football fans has long proved a tricky proposition for music's elite.
Throughout the 84-year history of the World Cup, stars from across the musical spectrum, from Shakira to the late Luciano Pavarotti, have tried -- with varying degrees of success -- to write the soundtrack to the "beautiful game."
But 24 years ago, ahead of Italia '90, seminal British band New Order arguably penned the ultimate football anthem.
To achieve that elusive goal, they had to break a few rules -- most notably, the one that says footballers shouldn't rap.
"There wasn't supposed to be a rap," recalls former England winger John Barnes, who not only starred on the pitch but also performed memorably on New Order's "World in Motion" -- the team's official song for the 1990 World Cup.
"After a while, and a few glasses of wine, someone drunkenly said 'Why don't we just put a rap in it?' " he told CNN.
The rest is history.
"World in Motion" not only became a musical success, providing New Order's only British No. 1 single to date, it also helped redefine football in a country which was falling out of love with the sport after a decade darkened by hooliganism and fatal stadium disasters at Bradford, Heysel and Hillsborough.
Unlikely bedfellows
New Order, one of the most influential British groups of modern times, and the English Football Association -- then chaired by 75-year-old Bert Millichip -- were unlikely collaborators.
The band is made up of ex-members of Joy Division, whose frontman Ian Curtis committed suicide in 1980.
After the singer's death, Peter Hook, Stephen Morris and Bernard Sumner decided to carry on making music and -- with the addition of Gillian Gilbert -- New Order was born.
The now deceased Tony Wilson, owner of the band's record label Factory Records, was the instigator of a partnership between the suits who ran English football and a group of musicians famed for combining post-punk and electronic dance music.
"Tony never told us about it," recalls New Order drummer Morris.
"He goes, 'I've got a great idea, why don't you do the World Cup song.' We thought it was a terrible idea because all World Cup songs, football songs in general, were just naff."
John Barnes' rap

You've got to hold and give

But do it at the right time

You can be slow or fast

But you must get to the line

They'll always hit you and hurt you

Defend and attack

There's only one way to beat them

Get round the back

Catch me if you can

'Cause I'm the England man

And what you're looking at

Is the master plan

We ain't no hooligans

This ain't a football song

Three lions on my chest

I know we can't go wrong
While many World Cup songs feature gimmicky lyrics about scoring goals and chasing dreams, New Order's ditty rebelled against convention.
"World in Motion" notably included the lyric, "This ain't a football song."
Morris explains: "When we did it, we did talk to a lot of people and say, 'How do you think we should go about doing a football song?'
"Basically we ignored everything they said.
"It wasn't weighed down by everything else that you ever thought about football songs."
'This ain't a football song'
One snag was that New Order was under orders to include the England team on the record.
With the help of actor-come-comedian Keith Allen -- father of British popstar Lily Allen and "Game of Thrones" actor Alfie Allen -- they came across an unlikely solution.
"We knew Keith," Morris says of Allen, who has appeared in a host of British TV shows across the last four decades and is a fan of London football club Fulham.
"He'd been hanging out at The Hacienda quite a lot," adds Morris, referring to the legendary Manchester club owned by Factory and New Order members.
"Keith turned up and he wrote the rap. That was when it started getting a bit more 'footbally.' "
The rap would go down in English football history but New Order first had to figure out how to turn the players into part-time musicians.
The answer, they found out, was champagne. Lots of champagne.
"I thought we were rock and roll!" said Morris. "There was a huge fridge that you would usually have soft drinks in, a wall fridge, full of champagne.
"We thought, 'Yeah they'll have a couple of bottles.' They demolished it, it was empty. I don't know how many bottles there were, but we would never have gone through it."
Four of the England squad were dispatched to record the song: Barnes, fellow Liverpool stars Steve McMahon and Peter Beardsley, plus Tottenham's Paul Gascoigne.
Beardsley, Gascoigne and McMahon all spoke with broad northern English accents, leaving Jamaica-born Barnes as the man who would rap his way into the hearts of football fans.
"With a Scouser (a nickname for someone from Liverpool) and two Geordies (someone from Newcastle), there was only one person who was going to do the rap," jokes Barnes.
Gazza's tears
The song's success was helped by an England team which reached the semifinals of the World Cup for only the second time in its history at Italia '90 -- the nation's best performance since winning the trophy at home 24 years earlier.
A last-gasp win over Belgium in the round of 16 and a come-from-behind quarterfinal victory over Cameroon sparked a rush of renewed enthusiasm and patriotism through a country rebuilding its relationship with the national game.
An agonizing penalty shootout defeat to West Germany broke English hearts, with team talisman Gascoigne bursting into tears when he picked up a yellow card which would have ruled him out of the final.
As Gascoigne wept, millions cried with him, but once eyes had dried England could reflect on its most successful World Cup campaign on foreign soil.
The performance of the "Three Lions" reignited the country's passion for football, thanks in no small part to New Order and a song which helped redefine the image of the sport in England.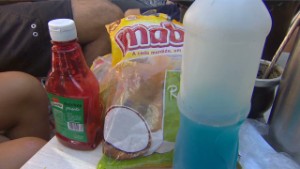 Quirky ways to save on World Cup lodging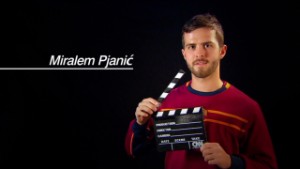 Miralem Pjanic ready for 'magical' World Cup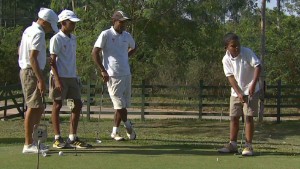 World Cup: More than football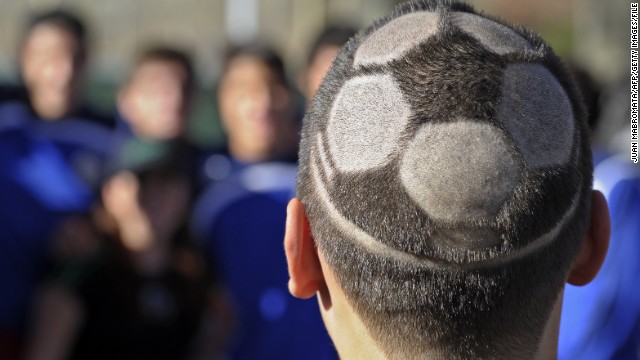 At one time in our lives, we've all done it. A spur of the moment decision that will haunt us forever. Whether it's that snap decision to get you hair braided on a beach holiday, or buying those white cords that you're convinced will look great with your blue suede shoes. Bad style choices are a universal affliction, and one football is not immune to. As we prepare to celebrate the finest footballers on the planet at Brazil 2014, it's also an ideal time to recoil in horror at some of the more outrageous styles the tournament has thrown up in its 84-year history.
England's Bobby Charlton belonged to a different generation, when men were men and premature baldness was embraced -- even if it meant styling your hair into a combover at the age of 28. What remained of Charlton's flowing locks are weaved into English sporting history, with the powerhouse midfielder helping the country to achieve its only World Cup triumph on home soil in 1966.
This is Socrates, the late Brazilian libero who oozed cool during his World Cup appearances in 1982 and 1986. An effortless star, he was part of a Brazil team which, although it never won the World Cup, enraptured spectators with its vibrant, captivating attacking play. That said, even Socrates, one of the slickest players to have ever laced up his boots, must have felt a tad insecure patrolling the midfield in shorts which are almost indecent by modern standards.
The USA 1994 World Cup was a treasure trove of iconic football styles. The host nation was well represented by Alexi Lalas, a defender whose rugged tackles were matched by his disheveled long locks and wizard-like beard. But even Lalas' admirable shabby chic couldn't save the U.S. jersey...
Someone at the United States Soccer Federation owes Marcelo Balboa a huge apology. Aside from failing to warn him that a mullet would date horrifically in the 20 years since this photograph was taken, it also forced him to pose wearing a combination of stonewash and giant white stars. While the World Cup was a new high for U.S. soccer, this jersey marked a nadir for football fashion.
When it comes to hairstyles, no footballer has ever done more for the popularity of the afro than Carlos Valderrama. The elegant playmaker appeared for Colombia at three World Cups (in 1990, 1994 and 1998) and made over 100 appearances for his country, but he will forever be remembered for the nest of peroxide blonde curls which sat atop his moustachioed face.
After missing out to Michael J. Fox for the lead role in the 1985 movie Teen Wolf, Bulgarian Trifon Ivanov was forced to pursue a career in football. Luckily for the defender, it all worked out for the best as he formed a vital part of the Bulgaria team which shocked the world to reach the semifinals of USA '94. An international centre-back for 10 years, Ivanov was a fearsome opponent -- especially during a full moon.
Roberto Baggio's Jedi-inspired style gave rise to arguably the greatest nickname in sport. "The Divine Ponytail" dazzled on his World Cup debut in 1990, scoring the goal of the tournament in Italy's group stage win over Czechoslovakia before going on to score five times at USA '94. But he will always be remembered for missing his spot kick in Italy's penalty shootout defeat to Brazil in the final, leaving "Il Divin' Codino" feeling less than divine.
Mexico goalkeeper Jorge Campos played with distinction for "El Tri" at two World Cups, leaving his sartorial mark on both USA '94 and France '98. The Aztec-inspired number sported by Campos 16 years ago was impressive (more on that shortly), but arguably his finest fashion hour arrived four years earlier. This florescent assault on the senses worn by Campos in the U.S. was burned into the memories, and retinas, of football fans across the globe.
It was enough to have ancient Aztecs turning in their graves. Mexico's jersey for the 1998 World Cup is unforgettable, for all the wrong reasons. Fortunately for stylistically-sensitive observers, the team of star striker Luis Fernandez only lasted four matches in France, before being beaten by Germany in the round of 16.
Already assured of qualification for the round of 16 ahead of its final group game at the 1998 World Cup, the Romania team could afford to let its hair down -- or dye it blonde. Romania finished top of Group G ahead of England, Colombia and Tunisia, proving that blondes really do have more fun.
Tales of Taribo West's dreadlocked ponytails reached the ears of eager fans in the build-up to France '98 and, when the Nigerian defender appeared for the "Super Eagles," he didn't disappoint. West played for his country for eight years, appearing at two World Cups and also turning out for Italian giants Inter and AC Milan.
The eyes of the world were fixed firmly on Ronaldo ahead of Brazil's 2002 World Cup semifinal against Turkey, but for once no one was looking at the striker's feet. The man known as "Il Fenomeno" took to the field with what appeared to be an unfinished buzz cut. Whatever the reason behind his partly-shaven scalp, it did the trick. Ronaldo scored the winner against Turkey before finding the net twice in Brazil's 2-0 defeat of Germany in the final, bringing a whole new meaning to the phrase "getting a Brazilian."
Cameroon's "Indomitable Lions" headed off for the 2002 tournament in Japan and South Korea with no fear, and no sleeves. With the bulging biceps to make the minimal look a success, Cameroon were set to make a stir at Asia's first World Cup. But, before we could enjoy this NBA-esque jersey, football rulemakers FIFA stepped in and insisted Cameroon must add sleeves to its "vests." The result was a not-so-cool, more conventional, strip, leaving us to ponder what might have been.
Modern man, style icon and part-time England football captain, David Beckham was at the center of a British media storm when he opted for a mohawk ahead of the 2002 tournament in Japan and South Korea. The midifelder who made it OK for men to wear sarongs is also the most capped outfield player in his country's history.
Argentina's Rodrigo Palacio sports a rat tail in the group stage of the 2014 tournament.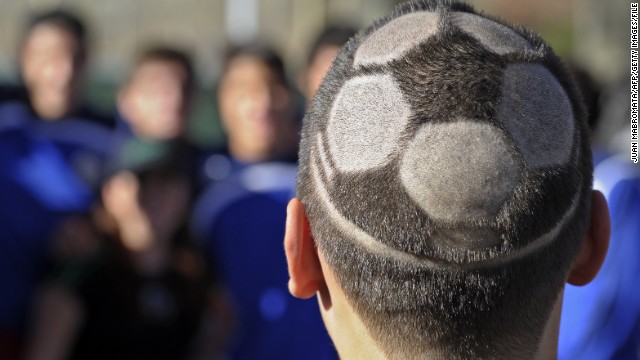 Photos: Crazy World Cup styles
The Hillsborough Stadium disaster of 1989 had killed 96 fans, while a fire at the Valley Parade stadium in Bradford was responsible for the deaths of 56 people four years previously.
The Heysel Stadium tragedy in Brussels, which occurred during the 1985 European Cup final between Liverpool and Juventus, had killed 39 people and led to the expulsion of English clubs from continental competition for five years.
The sport needed a makeover, one which the members of New Order were happy to provide.
"I don't know whether you can say it was entirely down to 'World in Motion,' but I think it did come at a bit of a turning point for football," recalls Morris.
"I think up until that point it was all very laddish and after 'World in Motion' everybody got a bit loved-up with it.
"Love is a universal thing, so is football."
Lasting legacy
Twenty-four years on the song is mostly remembered for Barnes' rap; even England fans who weren't alive in 1990 can recite his immortal words.
But the 50-year-old is quick to pay tribute to New Order, a band that breathed life into a staid and cliched musical genre at a time when the British dance music scene was exploding.
"Every time the World Cup comes around people talk about it, which shows how iconic the song was," says Barnes. "I actually did it on the beach last week and it was all over YouTube.
"In 1990 we captured the imagination of the public, so of course the song went to No. 1. If we'd have got knocked out in the first round, it probably wouldn't have.
"It was nice, I got to do it and maybe I got a little kudos from it, but the song was really just a great song by New Order."
Read: The plot to eliminate Brazil
Blog: What went wrong for Spain?
Read: Wags to riches -- The lives of footballers' wives
Read: The World Cup's top 10 matches
What's your favorite World Cup song? Continue the conversation with CNNFC on Twitter or Facebook -- use the hashtag #CNNWorldCup -- or have your say in the comments box below.