STORY HIGHLIGHTS
Hillary Clinton said she pays ordinary income tax and made money through hard work
Carol Costello says when the Clintons are worth $100 million, it's hard for Americans to relate
Costello: It's rare for wealthy politicians to admit they aren't in touch with middle class
Rich politicians need to concede that "money changes everything," Costello says
Editor's note: Carol Costello anchors the 9 a.m. to 11 a.m. ET edition of CNN's "Newsroom" each weekday. The opinions expressed in this commentary are solely those of the author.
(CNN) -- Cyndi Lauper is one fabulous and fun sage. The girl had it goin' on way back in 1984 when she sang "Money Changes Everything." It does. Oh, I hear you. Everybody knows that.
But not so fast.
Fresh off her "we were dead broke" when we left the White House gaffe, Hillary Clinton told the British newspaper The Guardian that people in the middle class "don't see me as part of the problem." Why? Because, she says, when it comes to income inequality, "we [Bill and I] pay ordinary income tax, unlike a lot of people who are truly well off ... and we've done it through dint of hard work."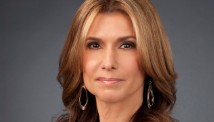 Carol Costello
The Clintons do come from humble backgrounds and they did work hard back to get to where they are, but Clinton's hard work today is in the eye of the beholder. Writing a speech then delivering it for $200,000 takes some brain work, but it's a lot easier than digging ditches. Or rushing home after an eight-hour shift at Walmart to cook dinner, take care of the kids, do the laundry and then do it all again six hours later.
Let's face it, when you and your beloved are worth $100 million, most Americans find it difficult to relate to your past "hard work" when you now have the luxury of drivers, maids, Secret Service and a mansion in Chappaqua, New York.
The Guardian reporter observed in his article that laughing appears to be Clinton's "way of acknowledging pain." Perhaps she realized her inelegance on some level, because she let out a burst of laughter after her response.
As Lauper said, money changes everything. Wouldn't it have been grand if Clinton had said, "I worked hard, yes, but I've been blessed for so many years. I can't say I totally understand your life, but having been there once, I promise you, I'll try."
But, it's a rare wealthy politician or millionaire who will admit they don't "get" the middle class or the working poor. What other explanation is there for Mitt Romney's comments during his 2012 presidential run about 47% of Americans?
"All right, there are 47% who are with [President Obama]," Romney said, "who are dependent upon government, who believe that they are victims, who believe the government has a responsibility to care for them. ...These are people who pay no income tax. ... My job is not to worry about those people. I'll never convince them they should take personal responsibility and care for their lives."
Billy Ray Valentine (Eddie Murphy) was so awesomely right when he said in the movie, "Trading Places," "The best way you hurt rich people is by turning them into poor people."
Take Sting. The rock legend is worth a mint, but he, too, came from modest means. He so desperately wants his kids to know what it's like to have a "work ethic" that he expects them to earn their own money. In other words, don't count on a giant inheritance from mom and dad.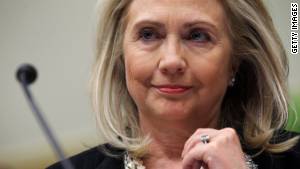 Clinton's 'truly well off' comment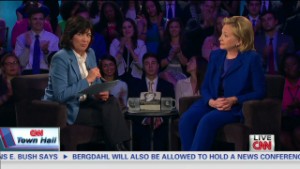 Clinton on gay marriage at CNN Townhall
It's worthy exercise, except you can't change entitled people by simply withholding cash. Alfred Lubrano, an award-winning journalist and author of "Limbo," said Sting's exercise is "doomed to fail."
"When you grow up in a white collar home, kids have absorbed so many lessons of being entitled. It's no one's fault; it's simply how it works," Lubrano said. In other words, Sting's kids will never know what it's like to be "seen and not heard." They're used to having a place at the table, not working for one.
Larry Sabato, director of the Center for Politics at the University of Virginia, says if the wealthy really want to understand those with more modest means, they should resurrect Sen. Bob Graham's 100 "Workdays."
Back in 1977, when Graham was running for governor of Florida, he told voters he would "experience the lives of ordinary Floridians firsthand by working their jobs." In order to accomplish that, as Graham's website put it, he worked 100 days laboring at everything from "changing bedpans and cleaning invalids in a nursing home to wielding blowtorches as a steel worker and going without sleep as a long-haul trucker."
Graham told me, "I learned a lot of intangibles. I learned by actually doing something as opposed to learning by listening to a lecture or reading it in a book." Not only that, Graham said, he learned "a lot about what government does that doesn't make sense in the real world."
Wow! Perhaps millionaire politicians should give Graham's workdays a try. Or at least get a grip on their talking points.
Joe Biden did -- yes, our vice president. He told a group of people at the Summit on Working Families: "Sometimes we talk about this stuff, about struggle. My struggle -- my God, compared to where I grew up and the way people are trying to go through things -- but here is the point I want to make -- I have been really, really fortunate."
Did our VP just admit that money does change everything?
Read CNNOpinion's new Flipboard magazine.
Follow us on Twitter @CNNOpinion.
Join us on Facebook.com/CNNOpinion.