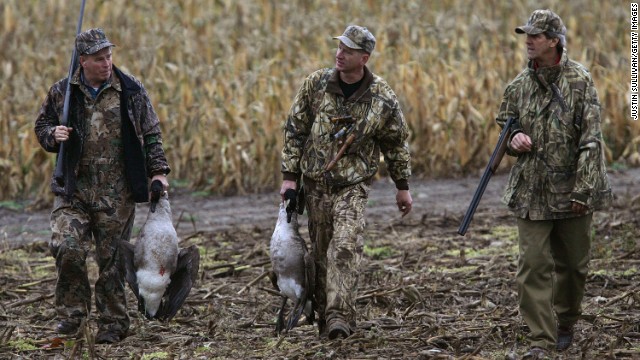 John Kerry, a gun and a few dead geese: Kerry 2004's presidential campaign staged a photo-op in Youngstown, Ohio, where the then-senator (right) went hunting dressed in full camouflage. At the time, Kerry adviser Mike McCurry told CNN that voters needed to get a "better sense of John Kerry, the guy." Click through the images to see other times politicians tried to be a regular guy or gal.
Democrats
and Republicans.
Mitt Romney, the man worth upward of $200 million and the son of a governor and powerful executive, told an audience in New Hampshire in 2012 that he, too, knew what it was like to worry about getting fired. "There were a couple of times I wondered if I was going to get a pink slip," Romney said, to the collective groans of
After taking shots at Barack Obama for much of the day, Hillary Clinton used a 2008 campaign stop in Crown Point, Indiana, to drink a beer, take a shot of whiskey and munch on some pizza. What is more "I'm one of you" than that? Clinton, however, would go on to lose the 2008 Democratic primary.
went bowling
in Altoona, Pennsylvania, in 2008, the imagery was supposed to be simple: Obama doing something most Americans can identify with. The problem: Obama bowled a paltry 37 through seven frames. A perfect score is 300.
When Barack Obama
By the time President George H.W. Bush faced off against Bill Clinton in 1992, he had lived in the bubble for 11 years -- eight as vice president and three-plus as president. So when he got to the National Grocers Association convention with photographers in tow, Bush was photographed appearing amazed by "some of the technology" -- namely the electronic scanners that most Americans saw every day at the supermarket. While the White House disputed whether Bush was bedazzled, Clinton used it to successfully cast him as out-of-touch.
Most of what Joe Biden does comes off as relatable. But when you are vice president of the United States and a photo of you at a diner in Ohio looks like you are whispering sweet nothings in someone's ear, the imagery might be a bit too Joe.
Their pitch: Just regular ol' guys or gals
Their pitch: Just regular ol' guys or gals
Their pitch: Just regular ol' guys or gals
Their pitch: Just regular ol' guys or gals
Their pitch: Just regular ol' guys or gals
Their pitch: Just regular ol' guys or gals
STORY HIGHLIGHTS
Errol Louis: Biden, Hillary gaffes show how wide America's wealth gap has become
He says if they want to be president, they should find less tone-deaf way to discuss money
Louis: Both may feel poorer than super-rich they know, but median U.S. income is $53,000
Louis: They're not "just plain folks," they're among country's most fortunate; should own it
Editor's note: Errol Louis is the host of "Inside City Hall," a nightly political show on NY1, a New York all-news channel. The opinions expressed in this commentary are solely those of the author.
(CNN) -- A pair of gaffes by Vice President Biden and ex-Secretary of State Hillary Clinton illustrate just how hard it is to explain how vast the gaps of income and wealth in America have become -- including the significant but seldom-discussed difference between being merely rich and being super-rich.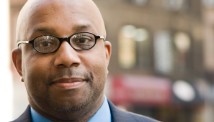 Errol Louis
When Biden recently told an audience -- inaccurately, it turned out -- "I don't own a single stock or bond ... I have no savings accounts," he was widely seen as responding to earlier comments by Clinton that she and her multimillionaire husband, ex-President Bill Clinton, would not be seen by voters as part of the economic elite who crashed the economy because "we pay ordinary income tax, unlike a lot of people who are truly well off."
Both statements were widely seen as hopelessly off-key and out of touch, especially coming from politicians whose not-so-secret hopes for a shot at running for president in 2016 depend on connecting with average Americans.
If they expect to make it through the coming campaign without further ridicule, Biden and Clinton will have to figure out a better way to discuss -- or not discuss -- their personal finances.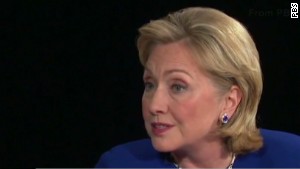 Clinton hits reset on wealth comments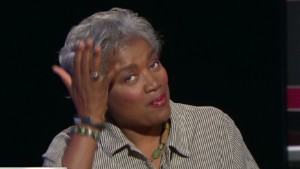 Brazile: Clinton still has her 'street cred'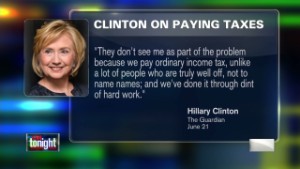 Boies: 'I think it's a sideshow'
Let's start with a reality check. Biden and his wife do, indeed, own multiple savings and stock accounts, but most have less than $15,000 in them. That makes Biden relatively poor, compared with his former colleagues in the U.S. Senate, whose average wealth is nearly $1 million.
But the vice president is much better off than the typical U.S. family, which has a savings account balance of only $3,800. More than half of all Americans own no stock at all, and only one-third have stock accounts worth more than $5,000.
Clinton suffers a similar problem of perspective. It's true that she and her husband ended the Clinton presidency facing $5 million in legal bills and no place to live (they'd spent more than a decade living in the Arkansas governor's mansion and then the White House). But Hillary Clinton's $8 million advance for her autobiography instantly moved the family into the 1%, and both she and her husband can command $200,000 per speech. Bill Clinton's net worth is estimated at $55 million.
Even with all that wealth, Clinton's underlying point -- that she and Bill earn their money and pay taxes on it every year -- is valid. The rarified company the former first couple keeps put them in touch with the super-rich -- heirs to great fortunes and owners of vast companies who don't need to write books or give speeches to rake in their millions.
It's the difference between life in the top 1% -- which requires household earnings of about $394,000 a year -- and the top .01%, where the money zooms into the stratosphere and, more important, comes mostly from stocks and other investments rather than work.
When merely rich people like Biden and Clinton look around within the 1%, they can't help but notice -- perhaps with a touch of envy -- that the top 0.1% crowd is living a very different lifestyle. It's one thing to fly first class (or even Air Force One) and quite another to pal around with people who command their own personal fleets of private jets.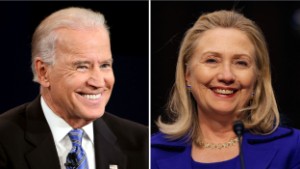 Biden contrasts Clinton's wealth
But if Biden and Clinton are serious about a 2016 foray into the vote-getting business, they must suppress the very real urge to present themselves as "just plain folks" in a country where they are, by any measure, among the most fortunate. According to Census Bureau figures, half of all U.S. households earn less than $53,000 a year.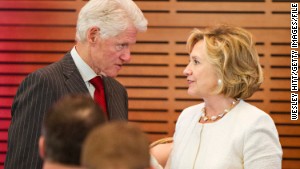 Clintons fire back on wealth controversy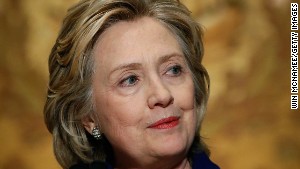 Clinton wealth in the eye of the beholder
Those voters aren't likely to extend much sympathy to a vice president crying the blues about saving nothing while earning a federal salary of $233,000 a year or an ex-Cabinet member, ex-senator who commands $200,000 per speech.
The surest cure for seeming out of touch is to hit the campaign trail, with its endless string of town hall meetings and county fairs, its trips to diners, bowling alleys and factories during shift changes. It will take Biden and Clinton back to their own working-class roots, and remind them what real economic struggle looks like.
Read CNNOpinion's new Flipboard magazine
Follow us on Twitter @CNNOpinion.
Join us on Facebook.com/CNNOpinion.