Casinos beat the banker: Macau leapfrogs Switzerland in wealth chart
July 3, 2014 -- Updated 0902 GMT (1702 HKT)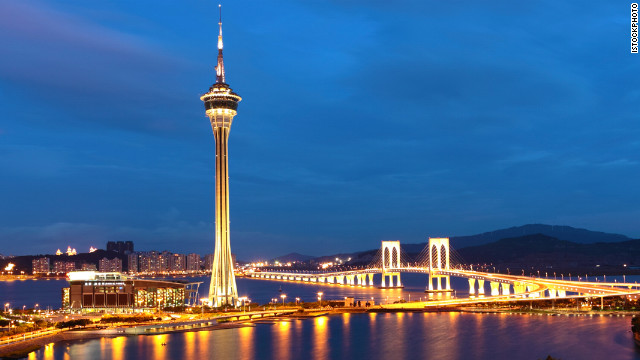 Macau, Asia's flashy casino hub, has overtaken Switzerland in the league tables of the world's wealthiest countries. Flip through to find out which other nations made it into the top 10.
With GDP of $111,162 per capita, Luxembourg is the undisputed winner of the World Bank's wealthiest territories ranking. Pictured here is the country's royal family, waving from the balcony of the Grand-Ducal palace in Luxembourg.
Norway, the only other territory with per capita GDP above $100,000 ($100,819 to be precise), is the second richest. Its capital, Oslo, is seen here.
Qatar is a distant third with $93,352 per capita GDP.
Macau, with its booming casino industry and $91,376 per capita GDP, has overtaken Switzerland at number four in the list.
Switzerland -- with GDP per capita of $80,528 -- was pushed down to number five. Pictured here is the Old Town of Basel next to the Rhine river.
Australia's per capita GDP was $67,468 in 2013, earning it the sixth spot in the World Bank's ranking.
Denmark notched up GDP per capita of $58,930 last year. The Scandinavian nation finished seventh in the World Bank's rankings.
Sweden, another Nordic nation, trailed closely behind Denmark with $58,164 per capita GDP in 2013.
Singapore finished ninth with GDP per capita of $55,182.
The U.S. jumped up a couple of spots in the richest territories rankings -- pushing neighbor Canada out of the top 10 thanks to its $53,143 GDP per capita in 2013.
The world's richest countries
1. Luxembourg
2. Norway
3. Qatar
4. Macau
5. Switzerland
6. Australia
7. Denmark
8. Sweden
9. Singapore
10. U.S.
STORY HIGHLIGHTS
Macau has overtaken Switzerland as the world's fourth richest territory by the World Bank
Only Luxembourg, Norway and Qatar are wealthier, according to the World Bank
But its casino industry's revenues have declined for the first time in nearly five years
(CNN) -- Macau, the world's biggest casino hub, has overtaken Switzerland in the wealth stakes, being named the world's fourth richest territory by the World Bank.
A new batch of data released by the World Bank showed the former Portuguese colony's GDP per person grew to $91,376 in 2013, compared to $77,196 in 2012.
Only Luxembourg, Norway and Qatar are wealthier, according to the World Bank.
Meanwhile, Swiss per capita GDP stayed nearly flat at $80,528 in 2013 compared to $78,929 the year before.
That's the good business news from Macau.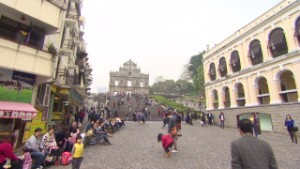 China's 'sin city' gets a facelift
The bad news is that its casino industry's revenues have declined for the first time in nearly five years, as gamblers turn their attention to the World Cup.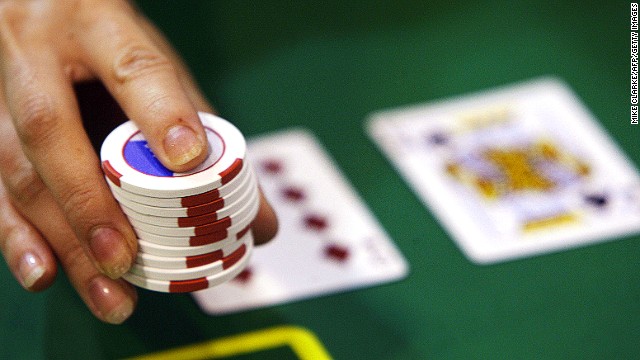 Baccarat is by far the most popular game in Macau. It's a relatively simple game with a low house advantage (less than 1%). Baccarat tables dominate Macau's 33 casinos.
The Portuguese settled in Macau in the 16th century and the island was handed back to China in 1999. Today, it's a Special Administrative Region (SAR) and is governed under the "one country, two systems" principal, which was the brainchild of late paramount leader Deng Xiaoping.
There are lots of people -- locals and tourists -- in a small place. You will be photo bombed.
While the rest of Macau is flooded with casino lights, Coloane is almost a backwater belonging to locals.
A big pat on the government's back for applying for UNESCO World Heritage status before the big, modern casinos started rolling in.
Macanese cuisine is unique to Macau and combines the best of Chinese and Portuguese ingredients and cooking along with influences from Brazil, Goa and other former Portuguese colonies. Bacalhau (salted codfish, pictured) is one of the most popular dishes.
Shown here not living up to his nickname (Broken Tooth), Macau's biggest crime boss Wan Kuok-koi was released from prison in December 2012.
The 91-year-old Macau casino tycoon, Stanley Ho, is a living proof of longevity in Macau.
Locals rarely visit the casinos to gamble and government employees are forbidden from gambling here. The overwhelming majority of gamblers are from mainland China and Hong Kong.
The sand isn't as black as it used to be. Erosion was gradually chipping away at the beach so the government decided to top up the beach, but the replacement sand is yellow, which has muted the dark sand.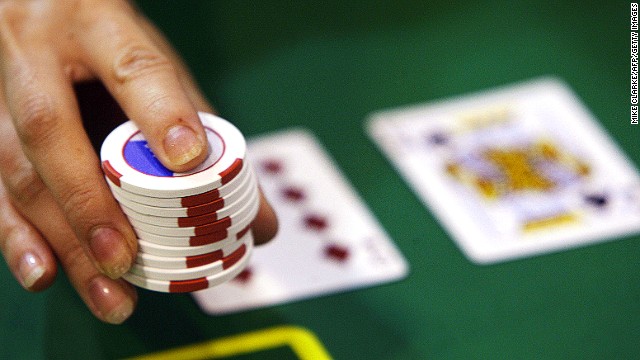 10 things to know before visiting Macau
The former Portuguese colony made $3.4 billion from gambling in June, 3.7% less than in June last year and down 18% month-on-month.
Macau is the world's top spot for the gambling industry, reporting a staggering $45 billion in gambling revenues last year -- nearly seven times the $6.5 billion that casinos in Las Vegas made during the same period.
According to analysts, the sudden dip can be attributed to the month-long football World Cup prompting punters to swap casinos for online sports betting.
The casino hub has been further hit by a large anti-corruption police investigation last month, which led to a crackdown on an international gambling ring that was operating an illegal $600 million World Cup betting operation out of a hotel in Macau.