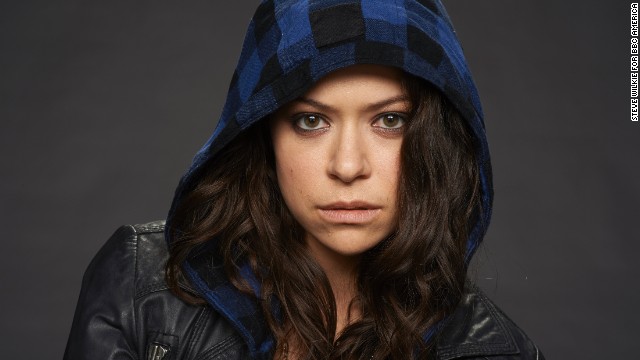 Awards season is gearing up again (already!), and where there are nods, there are sure to be snubs. In honor of the Emmy nominations announced Thursday -- and the fan outrage over Tatiana Maslany being overlooked for her masterful work in "Orphan Black" -- we take a look at some of the shows that never received outstanding series honors from the Academy.
One snub that stings the most is HBO's gripping "The Wire," more commonly known as one of the best shows on television. But it never got nominated, and that's just the beginning.
Superb acting and fascinating storylines didn't keep HBO's show "Oz," about life inside a harrowing prison, from being snubbed.
We STILL miss Aaron Sorkin's "Sports Night." The critics loved the ABC dramedy about a fictitious sports show, and it had diehard fans. Sadly, those fans weren't Emmy voters.
"My So-Called Life" launched the career of a teen Claire Danes, second from right, who starred in the ABC drama about the angst of the high school years. Despite what would become a cult following, it suffered from low ratings and no Emmy love.
For the initiated, "Freaks and Geeks" was the coolest thing going, and fans went crazy when some of the cast reunited in 2011. Although the NBC show won an Emmy in 2000 for casting, it was never nominated for best series.
How could the Emmy voters have missed the magic of Joss Whedon and his show that helped shape pop culture? His "Buffy The Vampire Slayer" snagged a few noms for makeup, music and writing, but a nomination for best series was not in the cards for the WB/UPN show.
"Veronica Mars" won a legion of fans on TV and with its Kickstarter movie but not at the Emmys. It didn't earn a single nomination during its stint on UPN, which later became The CW network.
ABC's "Roseanne" was lauded as a groundbreaking comedy with an outspoken star in Roseanne Barr. The show was routinely No. 1 in its timeslot, but shockingly, that never translated to a best comedy nomination.
FX's "The Shield" was a gritty precursor to a few other cop shows and received lots of acclaim. Star Michael Chiklis, right, won an Emmy for best lead actor in a drama in 2002, but the series never scored.
Fox's "Married with Children" could be crude, rude and offensive to some, but that didn't stop it from being beloved. And yet it was never nominated for best comedy.
"Beavis and Butthead" blazed trails on MTV but not at the Emmys.
Admit it: You still sing the theme song to "The Fresh Prince of Bel Air." The wildly popular 1990s NBC comedy was nominated for one Emmy during its run: outstanding individual achievement in lighting direction for a comedy (!). And it didn't win. The show was shut out of all other Emmy nominations.
Shows the Emmys snubbed
Shows the Emmys snubbed
Shows the Emmys snubbed
Shows the Emmys snubbed
Shows the Emmys snubbed
Shows the Emmys snubbed
Shows the Emmys snubbed
Shows the Emmys snubbed
Shows the Emmys snubbed
Shows the Emmys snubbed
Shows the Emmys snubbed
Shows the Emmys snubbed
Shows the Emmys snubbed
STORY HIGHLIGHTS
The 2014 Emmy nominations were announced, and not everyone is celebrating
"Orphan Black" was among the shows fans thought should have been honored
66th annual awards will be given August 25 at ceremony hosted by Seth Meyers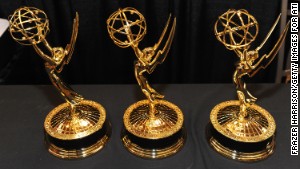 And the 2014 Emmy nominations are ...
(CNN) -- Another year of Emmy Award nominations, another year of "They forgot who?!"
Though the Emmys are commonly known as the arbiter of excellence in television, with so many good shows on the air right now, they inevitably also become the leader of the snubs. What TV favorites had fans shouting at their screens after being left in the dark? Take a look:
Clone Club for the win.
It seemed like a no-brainer. Last year's omission of Tatiana Maslany, the uber-talented lead actress from BBC America's sci-fi hit "Orphan Black," left fans in fits of rage. The self-proclaimed Clone Club -- named after the actress' multiple clone characters -- did everything short of picketing the red carpet. Now, that she has been left out a second time, all bets are off.
"NO TATIANA. GET YOUR PITCHFORKS OUT NOW," one enraged fan tweeted.
"At least I have today off work to mourn Tatiana Maslany's Emmys snub in the privacy of my own home," another clone-clubber tweeted.
Fans were so affected by the snub that #EmmyForMaslany was a trending topic on Twitter for much of Thursday morning.
For those who watch the show, this outrage shouldn't be too much of a surprise. The actress impressively portrays more than six characters, and sometimes, all of those characters appear in the same scene. Sure, stand-ins and special effects offer a bit of assistance, but Maslany inhabits her characters so fully, it's easy to forget there aren't different actresses on screen. From reckless Sarah Manning to neurotic soccer mom Alison Hendrix, all the way to free-spirited scientist Cosima Niehaus, Maslany seamlessly jumps from one to the next. Who could forget that incredible dance scene in the Season 2 finale featuring four clones?
"How does the academy snub Tatiana Maslany for lead actress in a drama? She plays 6 characters!" fellow actress Wendi McLendon-Covey tweeted. Fans shouldn't get too upset, though; Maslany is a back-to-back Critic's Choice Award winner for her portrayal of the duplicates. And hey, there's always season 3 (thank you, BBC America, for the much-needed renewal)!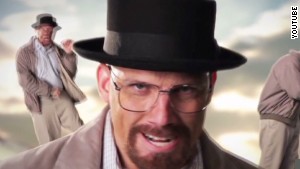 'Walking Dead,' 'Breaking Bad' rap battle
'The Walking Dead': Alive in the ratings, still dead to the Emmys.
In just four seasons, AMC's "The Walking Dead" has gone from "that gory graphic novel show" to the highest-rated cable program in history. But for some reason, this zombie apocalyptic drama is not a hit with the Emmys. It scored no nods in any of the major categories (though, to be fair, it did get one for editing and another for special effects).
"Oh look, Walking Dead got snubbed at the Emmys again..." one disappointed fan lamented.
"Yet again The Walking Dead gets snubbed at the Emmys despite having some of the best writing and acting I've seen on tv. Lame," another ranted.
And not for nothing, but how could they leave off the magnificent Melissa McBride in the supporting actress category? Starting as a scared and battered wife and mother, McBride has taken the character to one of the toughest women in television.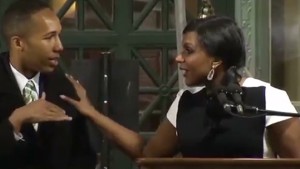 See Mindy Kaling's witty Harvard speech
Lena Dunham steals Mindy Kaling's thunder.
Lena and Mindy: Two incredible actresses and comedians who have created, written and starred in their own shows, but one has just been snubbed by the Emmys.
While writer/actress/director Lena Dunham is constantly recognized for her gritty and dark HBO comedy "Girls," Mindy Kaling's much brighter Fox comedy about a single doctor struggling to find love is all but forgotten. Even more awkward? Along with Carson Daly, Kaling was announcing the nominations Thursday morning!
"Endless props to Mindy Kaling, who had to keep reading the TelePrompTer even after her snub," Vulture wrote on Twitter.
"Mindy Kaling robbed again by the Emmys. Can we just start our own campaign to award her queen of everything?" tweeted one Kaling supporter.
So what gives, Emmys? "The Mindy Project" is not only funny, Kaling is irresistibly adorable as the quirky lead. You also can't forget actor Chris Messina, who has helped mold the cliched love interest into the loveable Danny, now everyone's work crush.
Shamelessly snubbing 'Shameless.'
Yes, excellent lead actor William H. Macy did get a nomination, but the show received no other nods, a serious oversight. In its fourth season, the dark Showtime comedy was at its absolute best. Although the quality of many shows drops as the series progresses, "Shameless" has only gotten better.
The Gallaghers are like family at this point, albeit the most dysfunctional one around. And where do we begin with the absence of lead actress Emmy Rossum for her portrayal of the family matriarch who manages to sometimes be a bigger wreck than her much-younger siblings? How could voters forget her when she has the same name as the awards show?
"Ew at that Emmy Rossum snub Emmys. Ew. Ugh. I hate you so much right now," a disgruntled fan tweeted.
'Americans' hustle.
While FX's "Fargo" received plenty of love at this year's nominations, its sophomore drama, "The Americans," was not as lucky. This espionage thriller not only keeps fans constantly guessing at what is coming next, it manages to make us fall in love with Soviet spies who are out to get America.
It is possible that Showtime's perennial favorite "Homeland" stole all the attention from "The Americans," but anyone who has seen both knows they are vastly different. And don't get fans started on the lack of a Keri Russell nomination for lead actress. Her performance is enough to make some Americans want to turn traitor just to partner up with her.
"The Emmys are anti-Americans," New York Daily News columnist Bill Hammond cleverly tweeted.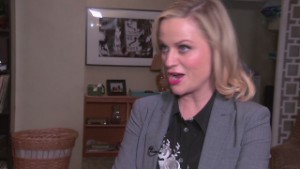 Behind "Parks and Recreation"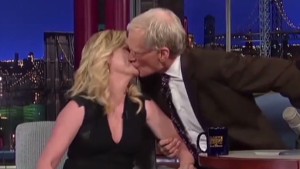 Why people love Tina and Amy
Amy Poehler gets a nom, but her shows find no love.
Yes, fans can rejoice; Amy Poehler nabbed a nomination for lead actress for her portrayal of politician Leslie Knope on NBC's "Parks and Recreation." Now, the trick will be for her to win, which hasn't happened with her previous nods.
Unfortunately, her two shows were missing from the comedy series category: "Parks" is the most obvious miss, with a crackling cast that matches the chemistry of "The Office" mixed with the political satire of HBO's "Veep" -- both of which have been Emmy favorites.
But the lesser-known snub would be Comedy Central's "Broad City," of which Poehler is executive producer. "Broad City" follows two women in their 20s living in New York, and the rest is just too crazy to even explain. It's only one season in, and the hilarity that ensues between actresses Ilana Glazer and Abbi Jacobson (who also created the show) is both bitingly smart and LOL-funny.
"It's a joke Broad City didn't get nominated for an Emmy. Funniest show on TV," a fan tweeted after the announcement.
You can root for your favorites that were actually nominated (or shout at the screen in protest for those who were not) when the 2014 Emmy Awards air live on NBC at 8 p.m. ET August 25. They're hosted by "Late Night's" Seth Meyers.
Tell us: Which shows did the Emmys overlook?