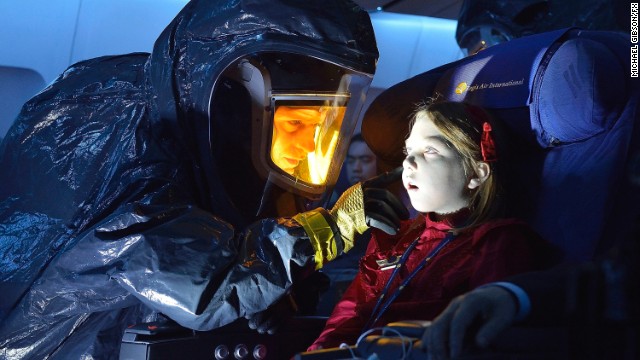 FX's new series "The Strain" wants to bring an end to the trend of sexy, sometimes sparkly vampires. Executive produced by Guillermo del Toro and "Lost's" Carlton Cuse, the horror series features some creepy bloodsuckers that you definitely do not want to bring home. How do they compare to these other vamps who've graced the big and small screens?
Max Schreck's Count Orlok in 1922's silent masterpiece "Nosferatu" is the granddaddy of the movie vampire. Appropriately ghoulish and frightening, "Nosferatu," based on Bram Stoker's "Dracula," is considered a gold standard of the genre.
When people think of a vampire, they usually think of Bela Lugosi (right). Back in 1931, the actor starred as Count Dracula in Tod Browning's film of the same name after playing the bloodthirsty character on Broadway. With his tantalizing accent, slick hair and dark cape, Lugosi's version of Dracula was emulated by vampire impersonators for years to come.
In the '60s TV series "The Munsters," Yvonne De Carlo helped vampires seem more maternal and friendly as Lily Munster, the matriarch of a very unusual family.
Jonathan Frid's vampire Barnabas Collins started off as scary in the late '60s soap, "Dark Shadows," but it wasn't long before he transitioned into being a love interest who just happened to have an appetite for blood. Johnny Depp later reprised the role in a 2012 movie adaptation of the TV series.
and
educational. Clearly
inspired by Bela Lugosi'
s take on the vampire,
Count von Count
doesn't have an interest in blood as much as he does numerical order.
"Sesame Street" took the horrific character and made him family friendly --
It's safe to say Christopher Lee got a kick out of playing vampires. The actor played Dracula multiple times during his 68 years in the business. Here, he's seen in 1968's "Dracula Has Risen From the Grave," but he first played the undead legend in 1958's "Horror of Dracula."
To those who thought vampires only came in one shade -- pale -- 1972's "Blacula" corrected that assumption. William Marshall could bite with the best of them.
The '80s was rife with both horror classics and timeless teen films, with 1987's "The Lost Boys" being a lovably imperfect combination of both. Kiefer Sutherland starred as the peroxide blonde leader of a pack of heavy metal vamps that wouldn't have looked out of place in a trigonometry class.
In 1992, Francis Ford Coppola wanted to instill some fear back into the vampire genre, and he tapped Gary Oldman to help him do it. The actor played the titular "Dracula," giving us one of the scariest performances yet.
No one masters the "scary but hot" element of vampirism quite like Anne Rice. In 1994, the film adaptation of her novel "Interview with the Vampire" was as seductive as it was frightening. Pictured here with a pre-teen Kirsten Dunst, who played the child vamp Claudia, Brad Pitt (center) was Louis and Tom Cruise portrayed the infamous Lestat.
Bela Lugosi's Dracula had a measure of sensuality, but Salma Hayek's ruthless Santanico Pandemonium in 1996's "From Dusk Til Dawn" tipped the scales.
campy 1992 movie
) are the kings of the coffin. They weren't cuddly, but they did cuddle up to Sarah Michelle Gellar's Buffy Summers. There was David Boreanaz's heartthrob Angel (left), and James Marsters' Spike, whose bad boy side became more endearing in later seasons.
For a certain generation, these two vampires from Joss Whedon's '90s series "Buffy the Vampire Slayer" (based on the
In the 1998 movie "Blade," Wesley Snipes played a creature that was neither fully vampire nor fully human. As the product of a mother who was bitten by a vampire as she gave birth, Snipes' Blade -- originally a Marvel Comics character -- fights to protect the human population from the bloodthirsty.
The battle between the vampires and the werewolves is captured with an action flick spin in the "Underworld" series, which stars Kate Beckinsale as the stealth and strong Selene.
The 2008 adaptation of Stephenie Meyers' "Twilight" created a rift in the vampire genre, as devotees turned up their noses at a vampire family that drank animal instead of human blood, sparkled in sunlight and abstained from sex until marriage -- none of which followed vampire lore.
On the other hand, for those who found "Twilight's" vampires to be far too saintly, there was HBO's adults-only series "True Blood." Adapted from the Sookie Stackhouse books by Charlaine Harris, "True Blood" premiered in 2008 and was everything "Twilight" was not: dirty, sexy, gory and -- best of all -- funny.
In 2009, The CW -- a.k.a., the network the teens watch -- premiered "The Vampire Diaries," another TV show adapted from a book series. Starring a pair of ridiculously handsome brothers and the teen girl they both fall for, "TVD" has an equal mix of heat, camp and teen-friendly plotting.
Vampires on screen: 'Dracula' to 'The Strain'
Vampires on screen: 'Dracula' to 'The Strain'
Vampires on screen: 'Dracula' to 'The Strain'
Vampires on screen: 'Dracula' to 'The Strain'
Vampires on screen: 'Dracula' to 'The Strain'
Vampires on screen: 'Dracula' to 'The Strain'
Vampires on screen: 'Dracula' to 'The Strain'
Vampires on screen: 'Dracula' to 'The Strain'
Vampires on screen: 'Dracula' to 'The Strain'
Vampires on screen: 'Dracula' to 'The Strain'
Vampires on screen: 'Dracula' to 'The Strain'
Vampires on screen: 'Dracula' to 'The Strain'
Vampires on screen: 'Dracula' to 'The Strain'
Vampires on screen: 'Dracula' to 'The Strain'
Vampires on screen: 'Dracula' to 'The Strain'
Vampires on screen: 'Dracula' to 'The Strain'
Vampires on screen: 'Dracula' to 'The Strain'
Vampires on screen: 'Dracula' to 'The Strain'