STORY HIGHLIGHTS
A piece of space junk from a Russian rocket flew through the Australian sky
Meg Urry: Space debris falls to Earth all the time; most is harmless
But a big hunk of metal -- or a large asteroid -- could be catastrophic, she says
Urry: It's definitely a good idea to keep the Skylab-sized space junk controllable
Editor's note: Meg Urry is the Israel Munson professor of physics and astronomy at Yale University and director of the Yale Center for Astronomy and Astrophysics. The opinions expressed in this commentary are solely those of the author.
(CNN) -- Look, up in the sky! It's a bird! It's a plane! It's Superman! What the heck was that flaming thing streaking across Australian skies?
Australians in cities from Melbourne to Brisbane reported -- and, in some cases, filmed -- a large, burning object crossing the sky last week. Unlike the meteor that hit Russia in February 2013, this sky phenomenon was manmade.
Scientists quickly realized that it was the third stage of a Russian Soyuz rocket used to launch a weather satellite July 8. Some, like Jonathan McDowell (@planet4589) of the Harvard Smithsonian Center for Astrophysics and Nobel Prize-winning Australian astronomer Brian Schmidt (@cosmicpinot), spread the news on Twitter.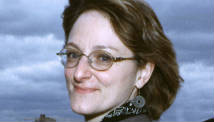 Meg Urry
Although the Down Under fireworks were spectacular enough to be alarming, most space debris falls harmlessly to Earth, completely unnoticed.
Some spacecraft parts fall within days of launch but most over considerably longer time scales. In the nearly six decades since Sputnik became the first satellite to orbit the Earth in 1957, humans have launched 7,500 satellites into orbit, according to McDowell.
Those in low Earth orbit -- about 300 miles up -- travel through a very thin atmosphere that acts as a gradual brake on the satellite trajectory. Absent any human intervention, those satellites slowly spiral toward Earth over 10 or 20 years, depending on their exact orbit and the spacecraft shape.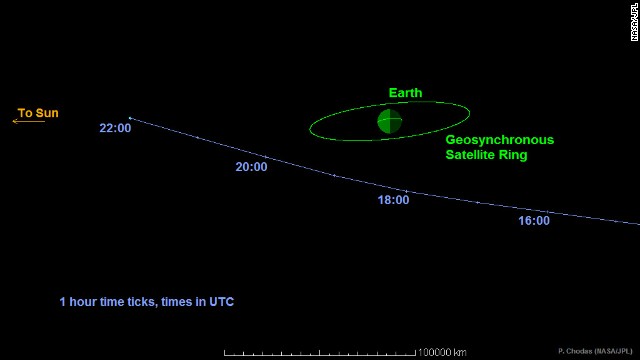 This graphic shows the path Asteroid 2014 RC will take as it passes Earth on Sunday, September 7. The space rock will come within one-tenth the distance from Earth to the moon, but it is not expected to threaten the planet.
NASA scientists used Earth-based radar to produce these sharp views of the asteroid designated "2014 HQ124" on June 8. NASA called the images "most detailed radar images of a near-Earth asteroid ever obtained."
The Hubble Space Telescope snapped a series of images on September 10, 2013, revealing a never-before-seen sight: An asteroid that appeared to have six comet-like tails.
A diagram shows the orbit of an asteroid named 2013 TV135 (in blue), which made headlines in September 2013 when it passed close by Earth. The probability of it striking Earth one day stands at 1 in 63,000, and even those odds are fading fast as scientists find out more about the asteroid. It will most likely swing past our planet again in 2032, according to NASA.
Asteroid 1998 QE2 is about 3.75 million miles from Earth. The white dot is the moon, or satellite, orbiting the asteroid.
Asteroid 2012 DA14 made a record-close pass -- 17,100 miles -- by Earth on February 15, 2013. Most asteroids are made of rocks, but some are metal. They orbit mostly between Jupiter and Mars in the main asteroid belt. Scientists estimate there are tens of thousands of asteroids and when they get close to our planet, they are called near-Earth objects.
Another asteroid, Apophis, got a lot of attention from space scientists and the media when initial calculations indicated a small chance it could hit Earth in 2029 or 2036. NASA scientists have since ruled out an impact, but on April 13, 2029, Apophis, which is about the size of 3½ football fields, will make a close visit -- flying about 19,400 miles (31,300 kilometers) above Earth's surface. The images above were taken by the European Space Agency's Herschel Space Observatory in January 2013.
If you really want to know about asteroids, you need to see one up close. NASA did just that. A spacecraft called NEAR-Shoemaker, named in honor of planetary scientist Gene Shoemaker, was the first probe to touch down on an asteroid, landing on the asteroid Eros on February 12, 2001. This image was taken on February 14, 2000, just after the probe began orbiting Eros.
The first asteroid to be identified, 1 Ceres, was discovered January 1, 1801, by Giuseppe Piazzi in Palermo, Sicily. But is Ceres just another asteroid? Observations by NASA's Hubble Space Telescope show that Ceres has a lot in common with planets like Earth. It's almost round and it may have a lot of pure water ice beneath its surface. Ceres is about 606 by 565 miles (975 by 909 kilometers) in size and scientists say it may be more accurate to call it a mini-planet. NASA's Dawn spacecraft is on its way to Ceres to investigate. The spacecraft is 35 million miles (57 million kilometers) from Ceres and 179 million miles (288 million kilometers) from Earth. The photo on the left was taken by Keck Observatory, Mauna Kea, Hawaii. The image on the right was taken by the Hubble Space Telescope.
One big space rock got upgraded recently. This image of Vesta was taken by the Dawn spacecraft, which is on its way to Ceres. In 2012, scientists said data from the spacecraft show Vesta is more like a planet than an asteroid and so Vesta is now considered a protoplanet.
The three-mile long (4.8-kilometer) asteroid Toutatis flew about 4.3 million miles (6.9 million kilometers) from Earth on December 12, 2012. NASA scientists used radar images to make a short movie.
Asteroids have hit Earth many times. It's hard to get an exact count because erosion has wiped away much of the evidence. The mile-wide Meteor Crater in Arizona, seen above, was created by a small asteroid that hit about 50,000 years ago, NASA says. Other famous impact craters on Earth include Manicouagan in Quebec, Canada; Sudbury in Ontario, Canada; Ries Crater in Germany, and Chicxulub on the Yucatan coast in Mexico.
NASA scientists say the impact of an asteroid or comet several hundred million years ago created the Aorounga crater in the Sahara Desert of northern Chad. The crater has a diameter of about 10.5 miles (17 kilometers). This image was taken by the Space Shuttle Endeavour in 1994.
In 1908 in Tunguska, Siberia, scientists theorize an asteroid flattened about 750 square miles (1,200 square kilometers) of forest in and around the Podkamennaya Tunguska River in what is now Krasnoyarsk Krai, Russia.
What else is up there? Is anyone watching? NASA's Near-Earth Object Program is trying to track down all asteroids and comets that could threaten Earth. NASA says 9,672 near-Earth objects have been discovered as of February 5, 2013. Of these, 1,374 have been classified as Potentially Hazardous Asteroids, or objects that could one day threaten Earth.
One of the top asteroid-tracking scientists is Don Yeomans at the Jet Propulsion Laboratory, which is managed by the California Institute of Technology. Yeomans says every day, "Earth is pummeled by more than 100 tons of material that spewed off asteroids and comets." Fortunately, most of the asteroid trash is tiny and it burns up when it hits the atmosphere, creating meteors, or shooting stars. Yeomans says it's very rare for big chunks of space litter to hit Earth's surface. Those chunks are called meteorites.
Asteroids and comets are popular fodder for Earth-ending science fiction movies. Two of the biggest blockbusters came out in 1998: "Deep Impact" and "Armageddon." (Walt Disney Studios) Others include "Meteorites!" (1998), "Doomsday Rock" (1997), "Asteroid" (1997), "Meteor" (1979), and "A Fire in the Sky" (1978). Can you name others?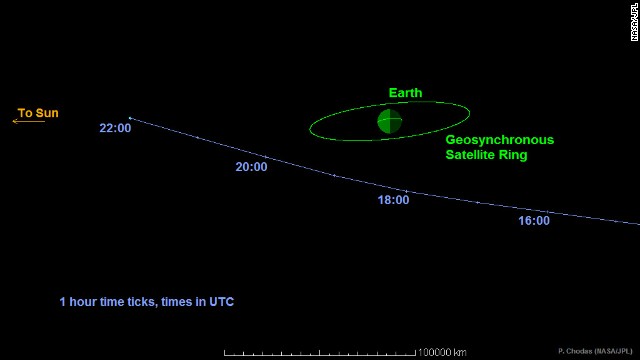 Photos: All about asteroids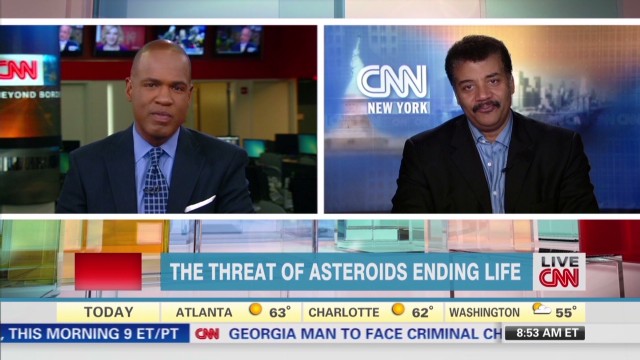 Defending earth from asteroids
The Hubble Space Telescope has been in low Earth orbit for 24 years and counting only because astronauts boosted it back to a higher orbit at every space shuttle servicing visit.
More than a thousand active satellites are orbiting the Earth right now. Slightly more than half are in low Earth orbit, including Hubble and the space station. Almost all the rest are in geosynchronous orbit, meaning they circle the Earth at the same rate it rotates. For a telecommunications company serving the U.S., it's obviously a big advantage to have a satellite hovering above the country all the time.
A geosynchronous 24-hour orbital period requires a very high-altitude orbit. According to Newton's 400-year-old law of gravity, orbital speed depends only on the mass of the body being orbited (in this case, the Earth) and the radius of the orbit (the radius of the Earth plus the height of the satellite above the Earth). That's why Hubble, the much larger space station, the much smaller early satellites like Sputnik and Explorer I, and any other low Earth-orbit satellite take only 90 minutes to circle the globe.
Geosynchronous satellites are way, way up there. Those orbits won't decay anytime soon. It's the low Earth orbit satellites that will fall down. Or rather, the dead satellite and related debris that can't be controlled by engineers at space agencies. Active satellites can be controlled from the ground; for example, Hubble is continually repointed from one part of the sky to another as it observes this galaxy or that star.
As the blockbuster movie "Gravity" showed us, uncontrolled space debris can be very dangerous. In the movie, a Russian missile destroys a defunct satellite, starting a destructive and deadly chain reaction of debris destroying other satellites destroying still more satellites -- and, ultimately, destroying the space station in which the astronauts were based.
In 1985, the U.S. demonstrated anti-missile Star Wars capabilities by blowing up a solar observatory named P78. Not only did this halt the science, it created a swarm of tiny pieces of debris. China did a similar thing in 2007. As physics tells us, blowing something up doesn't make it vanish; it just makes lots of tiny pieces moving more quickly. And smaller pieces are much harder to spot and track.
The U.S. Strategic Command tracks space objects. Its Joint Space Operations Center has catalogued more than 39,000 manmade objects in orbit. About 60% have re-entered the atmosphere; 16,000 remain in orbit today. Of these, only about 5% are functioning satellites or payloads that can be controlled, while 95% is inactive space junk, including rocket bodies.
NASA estimates that there are half a million pieces of space junk floating around the Earth, most too small to be tracked. But even bits of debris no bigger than a gumdrop can cause serious damage.
Satellite technology has made it easy to phone around the globe, to a metropolis or even to Mount Everest. The downside is, pieces of satellites are going to fall back onto Earth.
Thankfully, only the largest solid hunks fail to burn up before reaching the ground. In 1979, NASA's Skylab (a much earlier version of the space station) famously fell to Earth amid nail-biting worry. A few scraps were recovered in Australia (poor Australia, again!). Bits of ROSAT (a German X-ray astronomy observatory) and other satellites have also fallen to Earth.
It is easy to calculate the path of the re-entering spacecraft because it is along the track of the orbit. But how quickly it descends depends on details that are much harder to predict. It makes a big difference how the structure burns and how it falls apart. Bigger pieces continue to hurtle downward while smaller pieces burn completely high up in the atmosphere. That's why predictions of where space debris will land are notoriously uncertain.
The good news is that only one-quarter of the surface of the Earth is land, and most of that is uninhabited. So damage to people and property is rare. Most falling space debris lands harmlessly and with no witnesses.
The likelihood of serious damage is very low. But a big hunk of metal -- or a large asteroid -- falling in the wrong place could be catastrophic.
It's definitely a good idea to keep the Skylab-sized space junk controllable and to catalog asteroids that will pass near the Earth. But in the end, whether we go the way of the dinosaurs might just be down to luck.
Read CNNOpinion's new Flipboard magazine
Follow us on Twitter @CNNOpinion.
Join us on Facebook.com/CNNOpinion.