STORY HIGHLIGHTS
Massimiliano Allegri appointed new coach of Juventus
Allegri succeeds Antonio Conte after he stepped down from the role Tuesday
Conte led Juventus to three straight Italian Serie A titles
Allegri previously coached Milan but was sacked in January 2014
Follow us at @WorldSportCNN and like us on Facebook
(CNN) -- One Italian Serie A-winning coach out, and one Italian Serie A-winning coach in.
After presiding over one of the most successful spells in Juventus' history, Antonio Conte decided to step down from his role as coach of the club Tuesday night.
The Bianconeri, however, wasted no time in finding a successor, with former AC Milan boss Massimiliano Allegri being appointed Wednesday morning.
"It's an honour for me, I'm very happy and I know what a big job coaching Juventus is," Allegri told a press conference.
"I've taken over a team that has won trophies for the last three years, I will try to play my part so we can have more success."
He added: "I will work on the attributes of a team that has achieved incredible success over the last three years."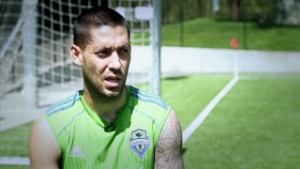 Clint Dempsey ready for World stage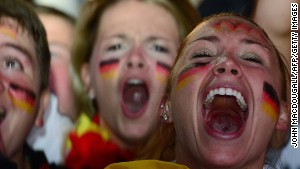 How are women watching the World Cup?
Allegri is well aware of the size of the task he faces in replacing Conte -- who won three consecutive Italian Serie A titles -- but he is relishing the challenge.
"We'll compete for the title all the way. As for Europe, we need to have a great run in the Champions League," he said.
"It won't be easy to win a fourth straight Scudetto [league title] but it's an exciting challenge. That and the Champions League."
Allegri, who has also coached the likes of Sassuolo and Cagliari, made a name for himself as a manager at Milan.
Arriving in 2010, he would go on to win the Italian Serie A title in his maiden campaign at the San Siro -- the club's first for seven years.
A second-placed finish and the Italian Super Cup would follow the next season, before the team's form began to gradually decline and Allegri was sacked in January 2014.
Conte departs
Conte, a former Juventus player, took up the post of coach of the club in 2011 and would go on to lead the side to five trophies in the space of three years.
Three consecutive Italian Serie A titles -- a first for the club since the 1930s -- arrived during his reign, as well as two Italian Super Cups.
The 44-year-old, however, announced Tuesday night that his time with Juventus had come to an end, believing that he has taken the club as far as he can.
"I have decided to terminate my contract with Juventus," he told the club's official website.
"I have matured with time and my feelings led me to make this choice. It may be more difficult to keep winning with Juventus."
Conte, an ex-Italy international, spent 13 years as a player at Juventus, winning a whole host of trophies, including five Italian Serie A titles and a European Champions League.
During his spell as coach of the club he made it the most dominant force in the country, winning the last of his three titles with a league record of 102 points -- 17 ahead of second-placed Roma.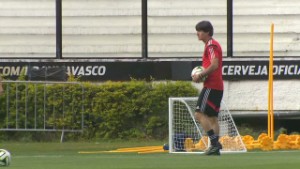 Germany's rebuilt team may win World Cup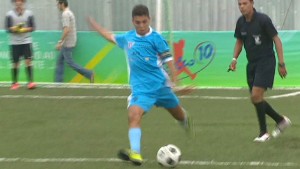 Brazilian youth's long shot at big dreams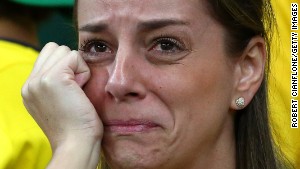 Who do fans blame for stunning defeat?
"An enormous thank you for what you have given to me as a player and as a coach," Conte added.
"I have always been close to you. I want to say that the journey taken in recent years has been historic."
Conte's decision to depart Juventus proved to be a shock for the club.
President Andrea Agnelli expressed his disappointment at the news, but is sure the Bianconeri will bounce back.
"You have been a great leader for our team and today's news saddens me immensely," he told the club's official website.
"I think about the three years we spent together, the three years in which we rewrote this club's history: three Scudetti in a row, two Italian Super Cups, and perhaps more importantly a period of exponential growth."
Agnelli added: "Juventus will start again with a squad of highly-talented, professional footballers who will give their all for the new coach and go on writing this club's present and future.
"You [Conte] have been a part of Juventus' history and I know that whatever choice you make, hearing of a Juventus victory will always bring a smile to your face."
Conte previously hinted that he would resign from his post at Juventus if it failed to invest in new players this summer. Key Bianconeri players Arturo Vidal and Paul Pogba have both since been heavily rumored with moves away from the club.
Conte has been linked with taking over the vacant Italy job following Cesare Prandelli's resignation last month.
Read: Scolari resigns as Brazil manager
Read: Manchester United sign $1.3B kit deal
Read: Liverpool and Barca reach deal on Suarez