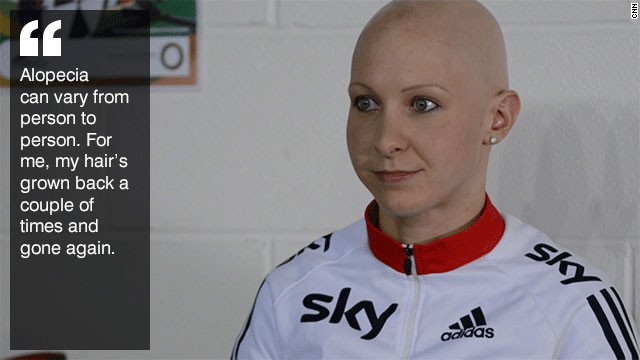 Joanna Rowsell: In pursuit of glory
Joanna Rowsell: In pursuit of glory
Joanna Rowsell: In pursuit of glory
Joanna Rowsell: In pursuit of glory
Joanna Rowsell: In pursuit of glory
Joanna Rowsell: In pursuit of glory
Joanna Rowsell: In pursuit of glory
Joanna Rowsell: In pursuit of glory
Joanna Rowsell: In pursuit of glory
Joanna Rowsell: In pursuit of glory
Joanna Rowsell: In pursuit of glory
Joanna Rowsell: In pursuit of glory
Joanna Rowsell: In pursuit of glory
Joanna Rowsell: In pursuit of glory
Joanna Rowsell: In pursuit of glory
Joanna Rowsell: In pursuit of glory
STORY HIGHLIGHTS
Champion cyclist Joanna Rowsell is a role model on and off the track
Briton, 25, has suffered from alopecia areata most of her life
All her hair fell out aged 10, and she took up cycling five years later
Rowsell won two gold medals at world championships in February 2014
CNN's Human to Hero series celebrates inspiration and achievement in sport. Click here for videos and features
(CNN) -- Standing on the podium at London 2012, Joanna Rowsell achieved her greatest dream -- and gave hope to millions around the world who suffer from a condition that can have devastating effects on self-confidence.
Together with teammates Laura Trott and Dani King, Rowsell pedaled to glory in the women's team pursuit at the Olympic velodrome, smashing the world record three times along the way in the qualifiers, semis and final.
Victory was clearly an incredible personal triumph for Rowsell, then 23, but it was also a source of inspiration to fellow alopecia sufferers who saw the young Briton stand bold and bald on top of the podium.
"An Olympic gold medal at a home games -- I don't think you can top that," Rowsell told CNN's Human to Hero series.
Her timing could not have been better.
"It happened to be on International Alopecia Day, which was quite a spooky coincidence," adds the five-time world champion.
"There was a massive response from a lot of people with and without alopecia, saying it was great that I was showing off the condition to the world.
"I think it's good to show people if you have a condition like this you don't need to hide away and not follow your dreams. You can still do whatever you want to."
Rowsell has endured alopecia areata (a condition that causes partial or total hair loss) for most of her life and sports a wig when she's not on the track.
"For as long as I can remember I've always had small bald patches but I was able to cover them up with the rest of my hair," she explains.
"But when I was 10 I got more and more patches, more and more kept falling out until it had all completely gone.
"I'd had nice long hair. I used to love doing plaits and hair braids and I didn't understand why it was happening. Obviously, I was quite upset."
READ: What it feels like to be a bald woman
Doctors think alopecia is an autoimmune disease which causes the body to attack the hair follicles. Genes may also play a role in the onset of the condition, which affects around 2% of the general population.
While the underlying causes remain a mystery, the psychological toll is well known. Many sufferers experience bouts of depression, anxiety and social phobias.
"As a teenage girl it was difficult because everyone cares about their looks. It was difficult. I can't deny that it wasn't," Rowsell admits.
"But I was always quite determined to prove myself. I never wanted to shy away and say, 'Oh well, I'm just going to stay indoors and never go out.' I always thought I want to make the most of things, so I think it's probably helped me."
It was an attitude that served her well when talent scouts from British Cycling turned up at her secondary school in Cheam, Surrey.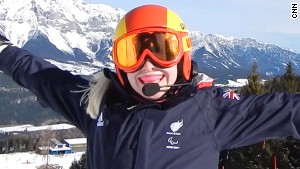 Visually impaired skier's Sochi mission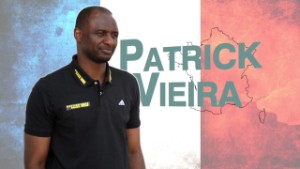 Patrick Vieira: Football changed my life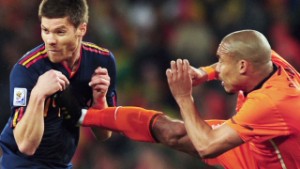 Patience is key to World Cup photography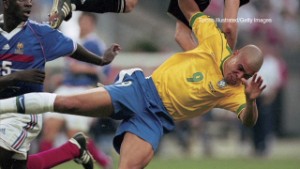 Snapping photos like a pro
The village, located a few miles southwest of London, is better known for its commuters than its pedalers. But Rowsell changed all that.
"I wasn't into cycling at all. It was just purely by chance they came to the school and I was like, 'That sounds like a fun way to spend an afternoon. I'll have a go.' "
She won her race and was invited back for more testing, which revealed the 15-year-old possessed a good power-to-weight ratio for her age.
From there it was on to a talent development squad before starting racing in 2005, when she quickly made her mark by winning the 2 km Pursuit at the Junior British National Track Championships.
While Rowsell races professionally on the road and in time trials, it is on the track in both team pursuit and latterly individual pursuit races that she has risen to the very top of the sport.
"Individual pursuit is quite simple. It's a 12-lap race -- which is 3 km -- and there's somebody on the opposite side of the track who you are chasing," she explains.
The winner is the rider who catches the other rider or, as is more frequent, the one who sets the fastest time.
Team pursuit, meanwhile, is run over 4 km with four riders (previously three) on each team.
"The idea is to cover the 4 km as quickly as you can," Rowsell says. "The best way to do this is to take it in turns at the front -- you save so much energy when you are behind on the wheel."
Things haven't go too badly for Rowsell since joining the senior ranks.
At the 2008 world championships in Manchester (which is also her training base), she won a gold medal in the women's team pursuit alongside Rebecca Romero and Wendy Houvenaghel.
She's repeated the feat three times since, most recently at this year's world championships in Colombia in February.
Cali's Velódromo Alcides Nieto Patiño was also the scene of Rowsell's first gold medal in the individual pursuit, where she beat defending champion Sarah Hammer of the U.S. in the final in a personal best time.
Rowsell will be going for more individual pursuit glory at the Commonwealth Games in Scotland later this month.
She will be the hot favorite when she lines up at Glasgow's Sir Chris Hoy Velodrome -- named after the six-time Olympic champion cyclist and the man who helped foster Rowsell's interest in the sport when she watched him race on TV at the 2004 Athens Games.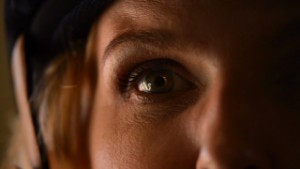 Blind dressage rider: 'Anything is possible'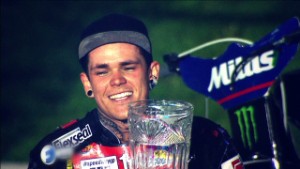 Speedway champ defies injuries
Now it is the 25-year-old Rowsell who is inspiring the next generation with her feats of bravery on and off the track.
"I never set out to be a role model but a lot of people have told me I am, which is always nice to hear," she says.
"As a cyclist you are out there to win your race, but when people say that sort of thing I do feel a bit of responsibility to act in a certain way and be a good role model to younger girls."
But the biggest reward, perhaps, is the gift that cycling has given back to her.
"I'm definitely a lot more accepting of (alopecia) now and it's not something I think about every day to be honest. I am thinking about winning the Olympics or winning the Commonwealth Games or the World Championships.
"At the end of the day, I can't change it, I can only get on with what I've got so I may as well carry on."
For more information on alopecia areata, click here and here.