STORY HIGHLIGHTS
The remains of victims of Flight MH17 have been flown back to the Netherlands
Dozens of bodies collected from the crash site have been taken to Kharkiv in the Ukraine
Dutch experts will use DNA, dental records and fingerprints to identify the victims
The identification process can be lengthy but is aimed at giving families closure
(CNN) -- Miles away from the somber ceremony on a tarmac where coffins containing the remains of victims of Flight MH17 were returned, dozens of forensic scientists at a military base in the Netherlands were preparing for the grim task of identifying the remains.
In all, 298 passengers and crew -- among them dozens of children -- were killed when the packed Malaysia Airlines Boeing 777 they were on crashed in eastern Ukraine last Thursday.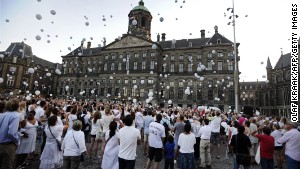 The Netherlands honors MH17 victims
All of the bodies and body parts recovered from the crash site will eventually be brought to Hilversum, Netherlands, where a team of experts from the Dutch national forensics unit (Landelijk Team Forensische Opsporing) will do everything they can to return the dead to their loved ones.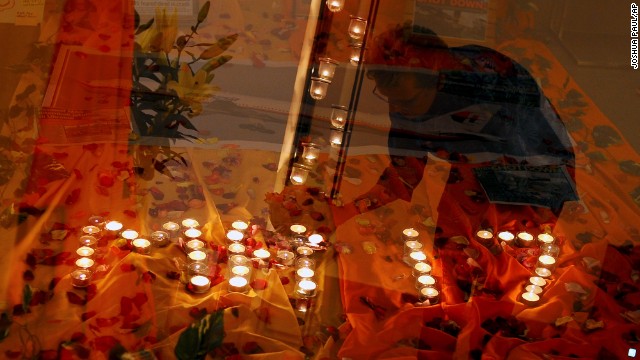 The passengers and crew aboard Malaysia Airlines Flight 17 came from around the world and held a wide range of hopes and dreams. While the identities of the 298 people aboard have not been release by the airline, CNN has been able to confirm some of them via family, friends and social media.
Karlijn Keijzer, 25, was a champion rower from Amsterdam who showed much passion and leadership in the United States as a member of the team at Indiana University in Bloomington, Indiana.
Miguel Calehr, left, and his older brother Shaka were both aboard the flight. They were on their way to Bali to visit their grandmother. Their middle brother, Mika, was supposed to be on the flight as well, but it was fully booked.
A 77-year-old teacher and Roman Catholic nun, Sister Philomene Tiernan, was on the flight, according to Australia's Kincoppal-Rose Bay School of the Sacred Heart. The school principal described Tiernan as "wonderfully wise and compassionate."
On Friday, President Barack Obama told reporters that an American, Quinn Lucas Schansman, was aboard. His Facebook page said he was a student at International Business School Hogeschool van Amsterdam.
The World Health Organization was able to confirm to CNN that their employee Glenneth Thomas was on board and heading to the International AIDS Conference scheduled to begin this weekend in Melbourne, Australia.
Shazana Salleh, a Malaysian national, was one of 15 crew members aboard.
Prominent Dutch scientist Joep Lange was a pioneer in HIV research and a former president of the International AIDS Society, which organizes the International AIDS Conference.
Jacqueline van Tongeren, partner of HIV researcher Joep Lange, was on the flight with him.
Medical student Andrei Anghel, 24, boarded Flight 17 on his way to vacation in Bali.
Darryl Dwight Gunawan, 20, was traveling home to the Philippines after a summer vacation with his family. His mother, Irene Gunawan, 54, and sister Sheryl Shania Gunawan, 15, were also aboard.
John Paulissen, his wife Yuli Hastini and their two children, Martin Arjuna and Sri were all aboard the flight.
Tessa van der Sande, an Amnesty International employee, was on the flight.
Angeline Premila Rajandaran was a flight attendant, one of the 15 crew on board.
A lover of French literature, Adi Soetjipto, 73, was returning home to Jakarta, Indonesia, after her annual visit to her mother in the Netherlands, nephew Joss Wibisono said.
Nick Norris and his three grandchildren, Otis, 8, Evie,10 and Mo, 12, were all aboard the flight.
Pim de Kuijer was also on his way to the International AIDS Conference.
Husband and wife Albert and Maree Rizk were among the passengers on board.
Musician Cor Schilfder was on vacation with girlfriend NeeltjeTol, a florist.
Shun Poh Fan and wife Jenny Loh were restaurant owners in the Netherlands.
Fatima Dycynski was an engineer and the founder and CEO of Xoterra Space.
Flight attendant Sanjid Singh Sandu swapped flights at the last moment on Thursday and boarded MH17 in Amsterdam so he could get home early, his parents told CNN.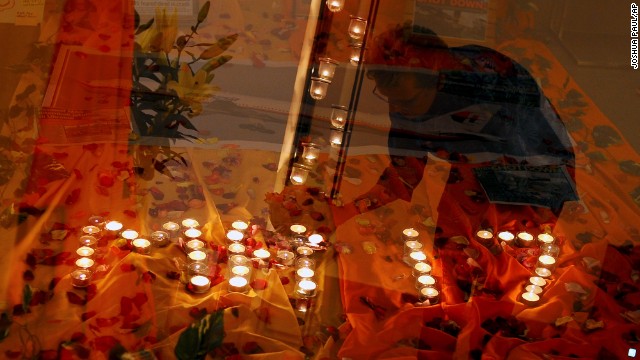 Photos: Malaysia Flight 17 victims remembered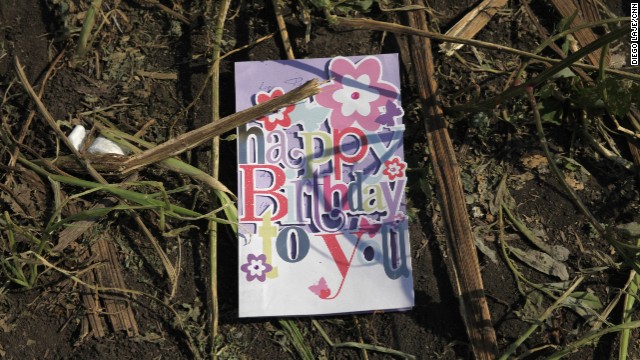 A birthday card found in a sunflower field near the crash site of Malaysia Airlines Flight 17 in eastern Ukraine, on Thursday, July 24. The passenger plane was shot down July 17 above Ukraine. All 298 people aboard were killed, and much of what they left behind was scattered in a vast field of debris.
A classical music record is seen among the sunflowers on July 24.
A shoe, appearing to be brand new, sits under foliage at the crash site.
Two Dutch passports belonging to passengers lie in a field at the site of the crash on Tuesday, July 22.
Clothing, sunglasses and chocolate are seen on July 22.
More sunglasses and a travel guide lie in the field on July 22.
A doll is seen on the ground on Saturday, July 19.
A single shoe is seen among the debris and wreckage on July 19. There has been concern that the site has not been sealed off properly and that vital evidence is being tampered with.
Pieces of a wristwatch lie on a plastic cover at the crash site.
Books, bags, a tourist T-shirt. Ukraine's government said it had received reports of looting, and it urged relatives to cancel the victims' credit cards. But a CNN crew at the scene July 19 said it did not see any signs of looting.
Passports were scattered across the large field.
Playing cards and euros are seen at the crash site.
A travel guide and toiletries.
Luggage on Friday, July 18.
An empty suitcase is cordoned off near the plane's impact site on Thursday, July 17.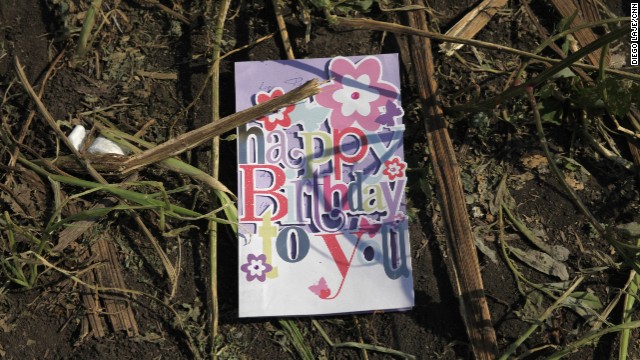 MH17: What they left behind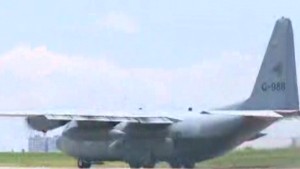 MH17 bodies one step closer to home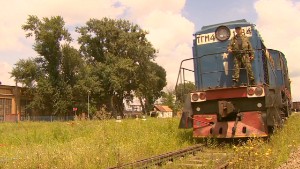 MH17 bodies arrive in Kharkiv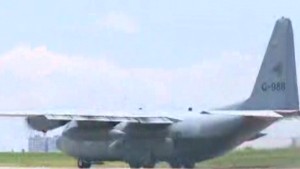 MH17 bodies one step closer to home
"You don't know which nationality each body is," explains Jos van Roo of LTFO. "So we try to identify all the bodies. We are in contact with the other countries to combine efforts to identify the bodies."
The LTFO has experience of other mass disasters, having worked on the 2004 Asian tsunami, the crash of Afriqiyah Airways Flight 771 in Libya in 2010 and other incidents in the Netherlands.
Van Roo says great care has and will continue to be taken over the bodies, out of respect for the victims and to avoid any further distress to their families.
Forensics specialist: 'It must be very precise'
It is painstaking work, van Roo says: "There are lot of bodies and body parts coming our way. [Everything] must be examined. ... It must be very precise. You must make sure you don't give the wrong body to the wrong family."
The team's work began days ago on the Ukrainian field near the Russian border where MH17's journey from Amsterdam to Kuala Lumpur came to a premature end.
Forensic genetics expert Denise Syndercombe-Court of King's College London says some identifications will be relatively simple.
"It sounds as if they have perhaps 200 body bags with identifiable bodies or parts of bodies in," she says. "And while they have been at the site for some time, I would expect that it will be possible to get good DNA profiles from most of those."
In some cases, working out who is who may be even easier than that -- if a victim has a distinctive scar or clothing, or even a wallet or passport in a pocket.
Dental records can also be used to identify those who are not immediately recognizable.
If DNA is needed, it is usually taken from an area of deep muscle. Mitochondrial DNA may also be used. In both cases, the experts will then need to compare the DNA taken from the victim with a relative.
Search for DNA matches
But Syndercombe-Court says the fact so many families died on Flight MH17 may complicate the process.
"Where you have lots of family members traveling together, you may have to rely on DNA matches to more distant relatives," she explains. "Once you get beyond the immediate family, beyond grandparents or aunts and uncles, it becomes more difficult."
In those cases, scientists may have to rely on alternative comparisons, matching DNA from the remains to that found on toothbrushes or clothing owned by the dead person.
Van Roo says work has already begun to collect details and DNA matches for those on board the plane, with dozens of detectives interviewing family members.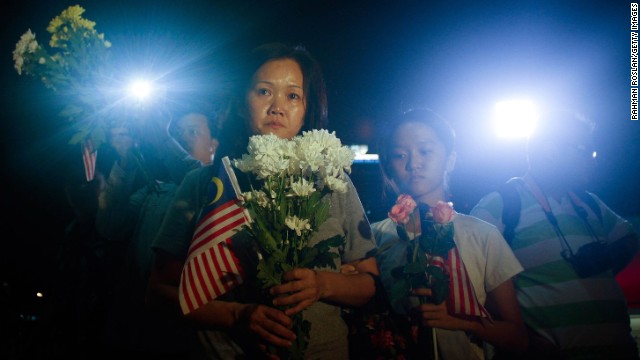 Families of crew members aboard Malaysia Airlines Flight 17 gather for a vigil Tuesday, July 22, in Kuala Lumpur, Malaysia. All 298 people aboard the passenger plane died when it was shot down Thursday, July 17, in a rebel-controlled part of eastern Ukraine.
A woman cries July 22 during a service near the crash site.
People in Melbourne gather to mourn the victims during a candlelight vigil at Federation Square on July 22.
In memory of two Newcastle United fans who died in the crash, two wreaths are placed on seats July 22 at the Forsyth Barr Stadium in Dunedin, New Zealand. The soccer fans were traveling to New Zealand to watch their team play in a preseason tournament.
A KLM employee reaches out into a sea of flowers July 22 at Schiphol Airport in Amsterdam, Netherlands.
A flower and stuffed animal sit near the crash site on Monday, July 21.
A woman in Kuala Lumpur attends a candlelight vigil on July 21.
Ukrainian President Petro Poroshenko attends a flower-laying ceremony at the Dutch Embassy in Kiev, Ukraine, on July 21. Although the passengers came from all over the world, many of them were Dutch because the flight originated in Amsterdam.
A woman places a flower during a candlelight vigil in Kuala Lumpur on July 21.
Mourners in Eynesbury, Australia, attend a memorial service Sunday, July 20, for a family of five killed in the disaster.
Buddhist monks in the Malaysian capital light candles during a special prayer for the victims on July 20.
Wildflowers lie on an engine from the crashed jet on Saturday, July 19.
Friends of Nur Shazana Mohamed, a crew member aboard the flight, take part in a special remembrance prayer at a mosque in Putrajaya, Malaysia, on July 19.
Dutch Prime Minister Mark Rutte signs a condolence register at the Ministry of Safety and Justice in The Hague, Netherlands, on Friday, July 18. "I want to see results in the form of unimpeded access and rapid recovery," Rutte said in a press briefing. "This is now priority number one."
People pray for the victims of Malaysia Airlines Flight 17 at a church outside Kuala Lumpur on July 18.
A woman in Berlin places a candle at a memorial on July 18.
People in Kiev gather to mourn the victims on July 18.
Akmar Binti Mohd Noor, whose sister was aboard Flight 17, cries outside the family holding area at Kuala Lumpur International Airport on July 18.
A man prays at a memorial in front of the Dutch Embassy in Kiev on July 18.
Dutch cyclists wear a black armband in honor of the crash victims during the 13th stage of the Tour de France on July 18.
Dutch Justice Minister Ivo Opstelten observes a moment of silence after signing a condolence book in The Hague on July 18.
Candlelight prayers honor the victims at a church outside Kuala Lumpur on July 18.
Floral tributes adorn the entrance to Schiphol Airport in Amsterdam.
A Dutch flag flies at half-staff in The Hague on July 18.
People place flowers in front of the Dutch Embassy in Moscow on July 18.
Students attend a prayer July 18 in Central Java, Indonesia. Their teacher John Paulissen was a passenger on Flight 17.
Russian President Vladimir Putin, center, and members of his government observe a moment of silence on Thursday, July 17.
People pay tribute to the victims outside the Dutch Embassy in Kiev on July 17.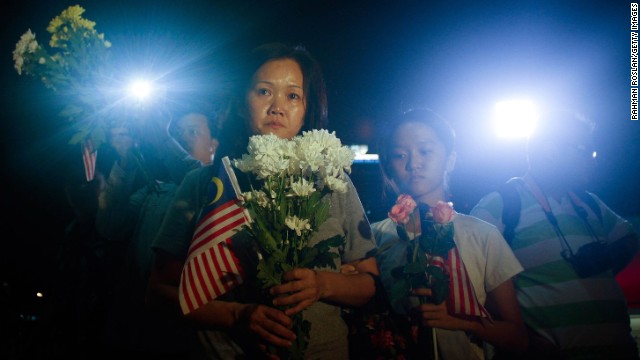 Photos: Reaction to MH17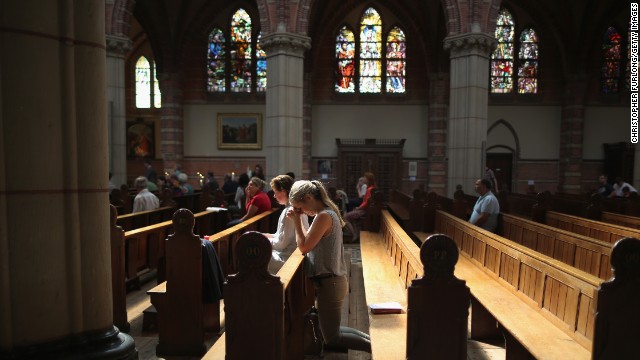 People pray during a special Mass in memory of the victims of Malaysia Airlines Flight 17 on July 20 in St. Vitus Church in Hilversum, Netherlands. The United States says a surface-to-air missile took down the Boeing 777 in eastern Ukraine on July 17 as it was flying from Amsterdam, Netherlands, to Kuala Lumpur, Malaysia, killing all 298 people aboard. At least 192 of the dead were Dutch.
King Willem-Alexander and Queen Maxima of the Netherlands sign a condolence register for relatives and friends of the victims of Malaysia Airlines Flight 17 at the Ministry of Safety and Justice in The Hague on Friday, July 18.
The Dutch flag flies at half-staff July 18 at Amsterdam's Schiphol Airport.
Dutch newspapers feature the crash of a Malaysian plane on Thursday, July 17.
Arthur Laumann holds a floral tribute and photograph of family friend Wayan Sujana, believed to be missing on the flight, at Schiphol Airport on July 18 in Amsterdam.
A woman grieves at a memorial in front of the Dutch Embassy in Kiev, Ukraine, on July 18.
People leave flowers for the victims at the Dutch Embassy in Kiev.
People lay flowers and light candles in front of the Schiphol airport on July 18.
A couple walks through Schiphol Airport to a location where more information will be given regarding the flight on July 17, 2014.
Family members of victims leave Schiphol Airport on July 17 in Amsterdam.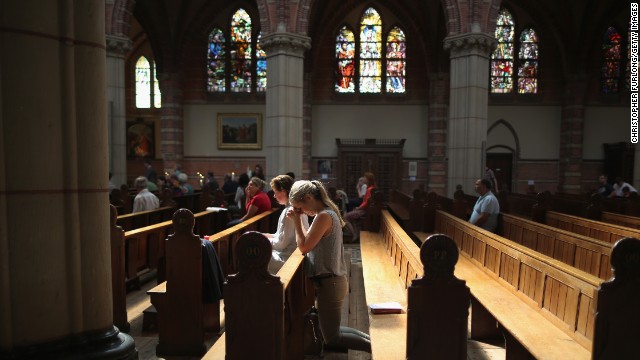 Netherlands mourns MH17 dead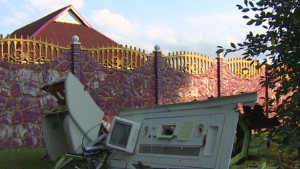 Witness: Children crying as bodies fell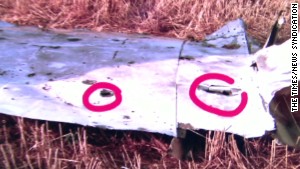 What will MH17 investigators look for?
"We have been working with the families of the victims. From them, we ask [for] a description of the victim, and we take DNA, look at the dental records and take fingerprints," he told CNN, adding that the process of talking to relatives can take a long time.
"You try to get as much information during your first visit. You don't want to forget some questions. It is very painful to have to get back to families to ask [more] questions."
"Every bit of information you get from a relative needs to be collected very carefully. Also you need to take records from the bodies. It is a delicate procedure for example, [to] take dental records or DNA."
Syndercombe-Court helped to identify the victims of Yemenia Flight 626, which crashed into the Indian Ocean on its way from Yemen to Comoros in 2009, leaving 152 dead.
She says not every victim will be easy to put a name to: Cases where the force of a blast or fire have damaged the remains can be complex.
And she says that while experts do have the passenger manifest, some cases may never be fully resolved.
But she hopes knowing, at least, that everything possible has been done, and that the remains were handled with great care will offer some solace.
"The longer it goes on, the more difficult it can be. ... If someone is not found, or a body part is never identified, but it is dealt with in a sensitive way, the families know someone has gone to the effort, someone has tried their best."
For the experts at Hilversum, the next weeks and months will be busy and difficult. Van Roo says the work can be emotional, but everyone is united by their common aim.
"We have the drive to give the bodies back to the families," he says. "Every case is unique, [but] you want to get the victim back. The drive stays the same."
Syndercombe-Court agrees: "It's a tough job, but a good job.
"It is always grim, but we do it with the knowledge that we are helping someone else: The family want to be able to put it to bed, and we want to give them some peace."
MH17 tributes in Moscow: 'Forgive us'
Mother regrets hot heeding son's fears
CNN's Erin McLaughlin and Antonia Mortensen contributed to this report.