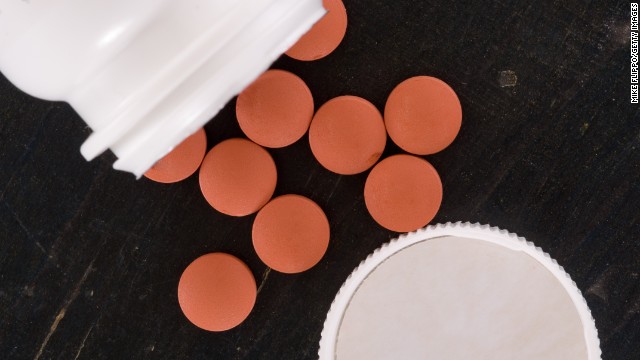 Millions of people turn to over-the-counter drugs for relief when they have a headache or minor aches and pains. Others are prescribed pain medication or even (in some states) have turned to medical marijuana for pain relief. Every medication, however, can carry risks. Here's a guide to some of the most commonly used pain relief medications:
oldest manufactured painkillers
on the market. German-born scientist
Felix Hoffman
is credited with creating and popularizing what was then known as acetylsalicylic acid in 1899 to help ease his dad's arthritis pain. Today, it is used to ease minor aches and headaches. It works by reducing the substance in the body that causes inflammation and fever. Doctors also tell some adults to
take an aspirin daily
to help prevent a heart attack or stroke. People with bleeding conditions like ulcers or cardiovascular troubles like asthma are often advised to take another painkiller, as it may make those conditions worse. Some Americans are also
allergic to aspirin
. Americans consume more than 15 billion aspirin tablets a year.
Aspirin is one of the cheapest and
National Institutes of Health
. The medication can also cause ulcers, bleeding or holes in the stomach and intestine for some people. The risk may be higher if you take NSAIDs for a long time, are older or in poor health, and have three or more alcoholic drinks per day.
Ibuprofen falls into the class of drugs known as NSAIDs (nonsteroidal anti-inflammatory drugs). Sold under brand names including Motrin or Advil, it's used to treat minor aches and pains and reduce fever. It may be prescribed in stronger doses. It comes in tablet form as well as in chewable tablets, liquid suspensions and concentrated liquid drops. People who take NSAIDs may have a higher heart attack or stroke risk than those who do not, according to the
works by regulating
the part of your brain that controls your body's temperature and inhibits the synthesis of prostaglandin in the central nervous system. People who can't take aspirin can often take this as it is less likely to hurt your stomach and does nothing to ease inflammation. People with liver disease are advised not to take it. Acetaminophen is also used in other drugs.
Too much of the drug
can cause rashes, liver failure and even death.
This compound can ease minor muscle, back, tooth and joint pain and reduce fever. Sold under brand names such as Tylenol, Liquiprin and Panadol, it
growing acceptance
of marijuana as a legitimate
pain reliever
, although the American Medical Association last year
affirmed its opposition
(PDF) to its legalization. Doctors in some states may prescribe it to ease chronic pain that comes from arthritis, migraines, Crohn's disease or other
ongoing pain issues
where other medicines have failed. It works by blocking the
pain sensations
felt by peripheral nerves. The cannabinoids in marijuana bind to endocannabinoid receptors throughout the body and can reduce pain (but also give the feeling of being high). Some research shows that it can also slow cancer development and increase appetite.
Twenty states
and the District of Columbia allow some legal use of marijuana, mostly for
medicinal purposes
.
There's been a
National Institutes of Health
. An opiate (narcotic) analgesic, hydrocodone relieves pain by changing the way the brain and nervous system respond to it. It may be habit-forming, and abuse of drugs, including hydrocodone, has become a concern in recent years. The Food and Drug Administration has proposed moving hydrocodone combination pills, known as opioids,
from a Schedule III to Schedule II
. Patients would have to have a written prescription from a doctor -- as opposed to a prescription over the phone -- to access them, and no refills would be allowed unless patients check in with their doctors.
Hydrocodone is available only in combination with other ingredients, with different products prescribed for different uses. Some products are used to relieve moderate to severe pain, while others combat a cough, according to the
National Institutes of Health
. This drug comes in the form of a lozenge, a tablet under the tongue, a film and a buccal (between the gum and cheek) tablet, as well as in injectable form. It is designed for sudden episodes of pain and should not be used more than four times a day. Overdose can cause drowsiness, dizziness, confusion, breathing problems or smaller pupils.
Fentanyl is a prescription-only pain medication often given to cancer patients. They must be at least 18 years old to take it, or at least 16 for lozenges branded as Actiq, and they should also be taking regular doses of another narcotic pain medication. Patients must also be accustomed to the effects of narcotics. Fentanyl itself is a narcotic and changes the way the brain and nervous system respond to pain, according to the
tablet
and solution, which are taken every four hours, as needed. Controlled- or extended-release tablets and controlled- or sustained-release capsules are for patients who need around-the-clock pain relief. Morphine can also be found as a
morphine sulfate injection
, as added to an IV fluid that drips through a needle or catheter, or injected into a large muscle. Morphine overdose can cause serious consequences such as breathing problems, loss of consciousness, sleepiness, slow heartbeat, blurred vision, nausea and fainting, according to the National Institutes of Health. Morphine may also be habit-forming.
Patients take morphine for moderate to severe pain. It is an opiate (narcotic) analgesic and changes the way the brain and nervous system react to pain. Forms of morphine include
typically administered
intravenously by medical professionals for anesthetic purposes, such as when a patient is undergoing surgery. It's not approved to treat sleep disorders, according to the Food and Drug Administration. The drug itself does not provide pain relief but renders a patient unconscious. A patient wakes up almost immediately after an infusion is stopped, experts say. Propofol lowers blood pressure and suppresses breathing, so patients' heart function and breathing need constant monitoring, according to the
Harvard Health Blog
. Abuse of propofol in medical circles, however, has been
a concern
in recent years.
Propofol, also known as Diprivan, became infamous when pop star Michael Jackson died after overdosing on the drug while using it as a sleep aid. The drug is
A guide to (legal) pain relief
Aspirin
Ibuprofen
Acetaminophen
Marijuana
Hydrocodone
Fentanyl
Morphine
Propofol
STORY HIGHLIGHTS
The Food and Drug Administration approves Targiniq ER
Drug relieves pain while at the same time deterring misuse
Experts on addiction say they fear Targiniq could still be easily abused
(CNN) -- In the painkiller world, oxycodone and naloxone seem like strange bedfellows. Oxycodone is a powerful painkiller, while naloxone is used to reverse painkiller overdose.
On Wednesday, the Food and Drug Administration approved a drug combining the two, called Targiniq ER.
The drug's maker, Purdue Pharma, said the combination is intended to "alleviate pain while also introducing a new method by which to help deter misuse and abuse."
Oxycodone is one in a group of powerful painkillers -- called opioid analgesics -- that include hydrocodone, morphine and hydromorphone. It provides pain relief by binding to receptors in the brain that dull the sensation of pain.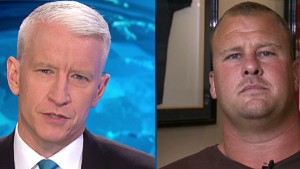 Ex-NFL player sues for painkiller misuse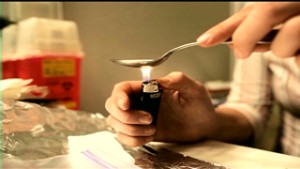 New device reverses drug overdoses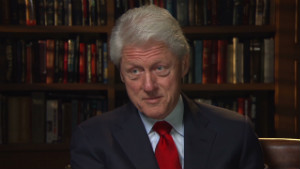 Clinton: U.S. popping too many pills
So why marry it with naloxone? Simply put, naloxone can unseat oxycodone on those same brain receptors, blocking its ability to provide pain relief.
In the case of Targiniq, it happens only when the pill is crushed. If the pill remains intact, naloxone lies dormant, allowing oxycodone to do its work.
Approval of an abuse-deterrent painkiller such as Targiniq would seem welcome, considering the rampant use of the drugs in the United States. The United States consumes 83% of the world's oxycodone and 99% of its hydrocodone, according to a 2010 International Narcotics Control Board report.
Forty-six people die each day from prescription painkiller overdoses, according to the Centers for Disease Control and Prevention.
Dr. Stephen Anderson, an emergency room physician who sees opioid overdoses on a weekly basis, said Targiniq limits the common abuse delivery routes -- such as crushing, dissolving and injecting pills, or crushing and snorting them.
"Well done to the manufacturer for placing some built-in pharmacological protections," said Anderson, past president of the Washington chapter of the American College of Emergency Physicians, in an e-mail. "It won't stop orally ingested overdose deaths, but will limit some of its 'street marketability.' "
And abuse-deterrence seemed to work with another of Purdue Pharma's painkillers, OxyContin: A difficult-to-crush version of the drug was introduced in 2010.
"Before that, OxyContin was the most commonly diverted and abused drug," said Caleb Banta-Green, an opioid overdose researcher and former senior science adviser to the Office of National Drug Control Policy. "After the formulation changed, nobody liked it because they couldn't abuse it."
According to the New England Journal of Medicine, before 2010, OxyContin had been considered a primary drug of abuse for about 36% of people surveyed. Twenty-one months after the introduction of the abuse-deterrence version, only 13% abused it.
What impact Targiniq's approval could have on oxycodone abuse remains to be seen.
Targiniq's approval "will better enable the FDA to balance addressing this problem with meeting the needs of the millions of people in this country suffering from pain," said Dr. Sharon Hertz, deputy director of the FDA's Division of Anesthesia, Analgesia and Addiction Products, in a statement.
The FDA said the drug should be prescribed as a last resort, for patients who have exhausted all other attempts to relieve their pain.
Still, experts on addiction said they fear that Targiniq could still be easily abused.
"Naloxone is only active if injected or squirted up the nose," said Andrew Kolodny, chief medical officer of the Phoenix House, an alcohol and drug abuse treatment provider. "That means a patient who chews Targiniq will get the entire dose all at once and the naloxone will have no effect.
"When the pills are swallowed, they are as addictive and dangerous as pure oxycodone."
The concern is that people who abuse or misuse opioids (also called opiates) will simply find another route to a high.
"In a sense it's playing a game of whack-a-mole, because if people are addicted to opiates, they will find an opiate," said Banta-Green, who's a senior research scientist at the University of Washington's Alcohol and Drug Abuse Institute.
"This (drug approval) could and will likely help, but it doesn't fix the inherent problem that people addicted to opiates will continue to use them."
FDA aims to tighten control of hydrocodone
FDA fights drug overdoses with new labels