Teen gets 232 "teeth" removed in Mumbai
July 25, 2014 -- Updated 0614 GMT (1414 HKT)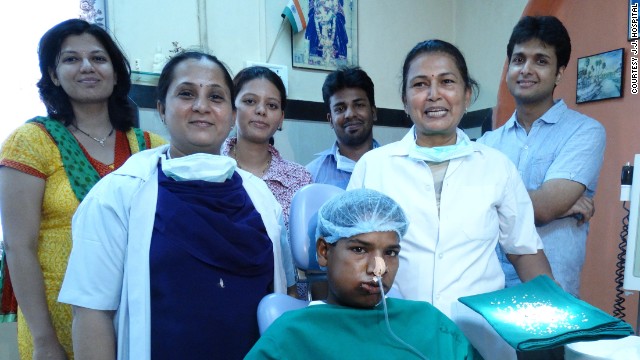 Ashik Gavai underwent a six-hour operation to remove abnormal dental growth from his mouth.
The teen had 232 denticles removed -- doctors said it was a dangerous operation.
Gavai's father is a farmer. The family sought financial help from a government health program.
Gavai still has his normal teeth. Doctors say the abnormal growth may return.
More than 200 "teeth" extracted
More than 200 "teeth" extracted
More than 200 "teeth" extracted
More than 200 "teeth" extracted
STORY HIGHLIGHTS
A benign tumor caused teeth-like growth in a teenager's jaw area
Four doctors operated for six hours on Ashik Gavai to remove 232 abnormal teeth
The "teeth" could grow back
A government program paid for the $4,000 surgery
(CNN) -- A teenager in India, who had more than 200 "teeth" growing in his mouth due to a benign dental tumor, has had them removed.
Ashik Gavai, a 17-year-old student from Buldhana, underwent the six-hour operation, which involved four doctors at Mumbai's J.J. Hospital on July 21.
The teen had 232 denticles -- abnormal teeth-like growth -- lodged in his mouth due to a complex composite odontoma, a benign dental tumor.
The abnormal teeth were embedded in the bone inside the lower right jaw and were not visible from outside the mouth. Surgeons say the surgery was "dangerous" and the patient's jawbone will take three to four months to heal.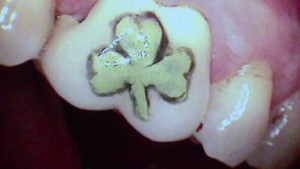 Guess what people are tattooing now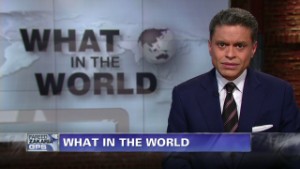 What in the World? Teeth & SCOTUS
"It is very common for a person to have a (small) number of abnormal teeth, but this many is very rare," said Dr. Sunanda Dhiware, head of the Department of Dentistry at J.J. Hospital. She adds that she knows of cases where 40 to 50 teeth were removed.
Gavai's normal teeth are to remain in his mouth, although the doctors did help to remove a wisdom tooth.
The teen is currently recovering in the hospital and has been put on a liquid diet of mainly coconut water and milk.
According to Dr. Vandana Thoravade, surgeon in the ENT department at J.J. Hospital, the operation could have cost as much as 250,000 rupees (about $4,000), which the Gavai family could not afford. The teen's father is a farm laborer who earns 150-200 rupees ($2-3) a day.
The government's Rajiv Gandhi Jeevandayee Arogya Yojana program -- which supports low income patients -- took care of the bill.
Gavai's doctors said the denticles likely started to form when the patient was six years old, but Gavai did not notice the abnormal teeth until a month ago, when his mouth began to swell.
The village doctors near his home in Buldhana District, about 500 km from Mumbai, were unable to treat Gavai's condition, and referred him to the Mumbai hospital.
Doctors say denticles are likely to grow again in Gavai's mouth, but probably not in such a large number.
Dental screening that could save your life
Five ways to preserve your teeth as you age

Part of complete coverage on
September 17, 2014 -- Updated 1239 GMT (2039 HKT)

Sean Connery says "yes," whilst David Beckham says "no." See what the famous are saying about Scotland's referendum.
September 17, 2014 -- Updated 1710 GMT (0110 HKT)

On September 18, Scots go to the polls to vote on the future of their country. Here's what you should know.
September 17, 2014 -- Updated 1720 GMT (0120 HKT)

This is "Flames of War," a slick and ominous new video from the ISIS media center.
September 16, 2014 -- Updated 1903 GMT (0303 HKT)

For years, Morten Storm moved between two worlds. A radical Islamist turned double agent is lifting the lid on some of the world's best-kept secrets.
September 17, 2014 -- Updated 0038 GMT (0838 HKT)

A man abducted alongside killed U.S. journalist Steven Sotloff tells CNN that no one from the U.S. government has tried to talk with him.
September 17, 2014 -- Updated 1508 GMT (2308 HKT)

Mulatu Astatke is the founding father of ethio-jazz: a fusion of Ethiopian music with western jazz.
September 17, 2014 -- Updated 1311 GMT (2111 HKT)

Have you been to these? The global museum list, released Tuesday, ranks 25 of the world's best museums.
September 17, 2014 -- Updated 1703 GMT (0103 HKT)

iOS 8, the latest version of Apple's mobile operating system, comes with new features that you'll enjoy.
September 16, 2014 -- Updated 1253 GMT (2053 HKT)

The Ebola virus, very deadly and currently without a cure, is fast-spreading throughout the small West African country.
September 17, 2014 -- Updated 1213 GMT (2013 HKT)

It's a surfer's paradise -- but Diah Rahayu is out on her own when it comes to professional women's wave-riding in Bali.
September 17, 2014 -- Updated 1004 GMT (1804 HKT)

Each day, CNN brings you an image capturing a moment to remember, defining the present in our changing world.

Browse through images from CNN teams around the world that you don't always see on news reports.

Today's five most popular stories