STORY HIGHLIGHTS
Police say Tom Greer, 80, shot to death intruder who said, "Don't shoot, I'm pregnant"
Ruben Navarrette: But when he shot her, Greer was no longer in imminent danger
Greer said he shot Miller in the back, then shot her again when she was pleading
Navarrette: She was not pregnant, but Greer would not have known that at the time
Editor's note: Ruben Navarrette is a CNN contributor, Daily Beast columnist, and a nationally syndicated columnist with the Washington Post Writers Group. Follow him on Twitter: @rubennavarrette. The opinions expressed in this commentary are solely those of the author.
San Diego (CNN) -- Tom Greer is an 80-year-old crime victim who had the absolute right to use deadly force to defend himself when a pair of burglars -- a man and a woman -- broke into his home in Long Beach, California, and began assaulting him. And yet, if there is any justice, the 80-year-old should spend the remainder of his golden years in prison.
That's because he killed 28-year-old Andrea Miller, who begged for her life, telling Greer: "Don't shoot me, I'm pregnant! I'm going to have a baby!"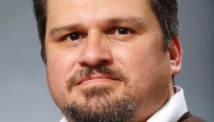 Ruben Navarrette Jr.
Not true, according to the L.A. County Coroner's Office. Miller was not pregnant. But Greer didn't know when he pulled the trigger -- for a second time.
The homeowner, who has been robbed before, told police that he returned home one night and found Miller and her accomplice, who has been identified as 26-year-old Gus Adams, trying to open his safe. Greer said they immediately attacked him and threw him to the ground, breaking his collarbone. While the intruders were distracted, Greer got up and retrieved his .22 caliber Smith & Wesson revolver. When Miller and Adams saw he was armed, he said they ran out of the house.
Greer told a Los Angeles television station that he pursued the intruders outside and into a nearby alley, gun in hand.
First mistake. He told KNBC: "When the time comes to defend yourself, you best do something." But, at this point, Greer was no longer defending himself because he wasn't in imminent danger. And he was not protecting his home. Instead, he was stalking his prey.
Then, Greer told the television station, he fired on the burglars, hitting Miller in the back.
Second mistake. If Greer shot Miller in the back, it makes it hard for him to argue that he wasn't in control of the situation and that somehow he felt threatened by Miller.
Finally, Greer said with no remorse, as Adams ran off, Miller pleaded for her life and claimed to be pregnant. But Greer fired off another shot anyway, killing her.
Third mistake. Since Miller wasn't really pregnant, we can assume that she was just trying to save her own skin. Maybe Greer believed her, or maybe he didn't. What matters is this: With the suspect already wounded and bleeding, Greer should have called police and waited for them to arrive. He didn't do that.
Instead, he meted out his own punishment. Was that because Greer was angry and frustrated at being victimized and wanted retribution? If so, that's not a good excuse for taking a life.
Adams has been found and arrested on suspicion of murder for taking part in a crime that led to Miller's death. His arraignment is scheduled for August 11.
Given that we're talking about an 80-year-old crime victim who grabbed a gun with the intent to defend himself, there are clearly extenuating circumstances. But they are not enough to let Greer avoid taking some responsibility for killing Miller.
He's a victim, but not a completely innocent one. The fact that he was robbed and beaten doesn't excuse everything that happened next. Greer pursued Miller out of his house and into the alley. He shot her in the back. And then, with her lying wounded on the ground and pleading for her life -- and still not clear on whether or not she was really pregnant -- he fired the fatal shot.
This wasn't premeditated, but neither was it a spontaneous crime of passion. During this entire ordeal, Greer had plenty of time to think about what was happening and how to react. He chose to react by shooting down someone who was no longer fleeing and no longer a threat to him.
By firing the fatal shot at someone who was alone, unarmed, wounded, defenseless and pleading for her life, Greer committed a cold-blooded act.
Let's be clear. If you confront a burglar in your home, and you feel your life is in danger, and you grab a gun to defend yourself and kill that person, most reasonable people could consider that to be a justified use of deadly force. This is not that. And it cheapens the right to self-defense to apply that label to what happened here.
Because his crime wasn't premeditated, Greer shouldn't be charged with first-degree murder. Second-degree will suffice. And if it is proved in court that he punitively and needlessly took a life, then he should be locked up for the rest of his.
Read CNNOpinion's new Flipboard magazine
Follow us on Twitter @CNNOpinion.
Join us on Facebook.com/CNNOpinion.