Hackers put data of U.S. government workers at risk
STORY HIGHLIGHTS
USIS is a major contractor providing background checks for the U.S. government
It said hackers breached its computer system; FBI is investigating
USIS said experts "believe it has all the markings of a state-sponsored attack"
Department of Homeland Security has halted providing employee data to USIS
(CNN) -- USIS, a major contractor providing background checks for the U.S. government, said Wednesday that hackers suspected to be working for a foreign government breached its computer systems.
Government officials said the attackers might have stolen information belonging to U.S. government employees.
The FBI is investigating, and the Department of Homeland Security said it has halted providing employee data to USIS for background checks until it can be assured the data won't be compromised.
The company said in a statement that experts investigating the breach "believe it has all the markings of a state-sponsored attack."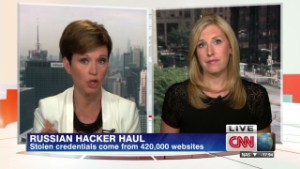 Russian Hack Attack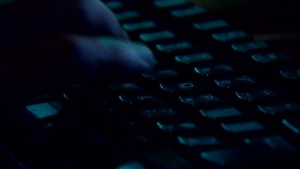 Iran hackers use social media to spy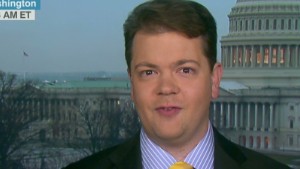 Did Chinese hackers attacks the FEC?
DHS spokesman Peter Boogaard said, "At this time, our forensic analysis has concluded that some DHS personnel may have been affected, and DHS has notified its entire workforce, out of an abundance of caution, to advise them to monitor their financial accounts for suspicious activity."
New leaker disclosing U.S. secrets, government concludes
DHS warned employees to be on guard for unsolicited requests for private and financial information.
USIS has been a beleaguered company of sorts in the past year.
The Justice Department has joined a lawsuit accusing the company of shoddy background check work and defrauding the government. It conducted background checks on NSA leaker Edward Snowden and Aaron Alexis, who carried out the Washington Navy Yard mass shooting.
Government officials have said the Alexis background check met government procedures and that there are no indications the Snowden check was deficient.
USIS said it uncovered the breach recently and reported it to authorities. The company is working with the Office of Personnel Management and the DHS US-Cert cyber-response teams to investigate and mitigate the breach.
Opinion: Cybercrime is big money for hackers
Report: Hackers in Iran use social media to target senior U.S., Israeli officials
DHS: Hackers infiltrate public utility

Today's five most popular stories
Part of complete coverage on
You've been hacked

Why are we all getting hacked? It's simple economics. Criminals want our data. Yes, even yours. It's more valuable than you think.

With all the recent news about government surveillance, corporate cybersecurity failures and large-scale hacks, the task of keeping yourself safe online can seem daunting.

A CNN Flipboard magazine with everything you need to know about keeping yourself safe from cyberattacks.

It's easy to be careless with our online behavior. All it takes is one slip, and your finances or identity could get hacked. How responsible are you?

Throughout all of the major data breaches, hackers have stolen all sorts of information about you. If you have shopped at these stores, beware.

Half of American adults were hacked this year. Floating out there somewhere is enough information to open bank accounts in your name and ruin your credit.

If anyone knows about cyber surveillance, it's Mary Galligan. Until recently, she led the cyber and special operations team at the FBI's New York office -- the agency's largest surveillance operation.
August 14, 2013 -- Updated 1455 GMT (2255 HKT)

Security researchers have identified ways to hack your home. CNN's Laurie Segall has the story
June 3, 2014 -- Updated 1241 GMT (2041 HKT)

Cybercrime is a growth industry and online security breaches are not going to stop any time soon.
May 22, 2014 -- Updated 2253 GMT (0653 HKT)

Brian Todd reports on the hacking of a U.S. public utility. How vulnerable are America's power grids, water plants?
July 16, 2014 -- Updated 1634 GMT (0034 HKT)

With cyberattacks on the rise and here to stay, it's a modern-day challenge for financial institutions, businesses and people to get smarter about preventing them.
June 1, 2014 -- Updated 1438 GMT (2238 HKT)

"New Day Weekend" asks Carley Knobloch how Americans can protect themselves in the future.