New software targets 'ransomware' used to steal millions
STORY HIGHLIGHTS
Companies offer free tool to defeat malicious software used by criminals
They have extracted millions of dollars in ransom from small businesses
So-called Cryptolocker has been used to attack about 200,000 computers
(CNN) -- Two tech companies are offering a free tool to defeat sophisticated malicious software that criminals have used to extract millions of dollars in ransom payments from small businesses and other computer owners.
The software from FireEye and Fox IT can help victims decrypt files that were locked by the malware Cryptolocker.
The scheme typically worked this way: Victims would click a seemingly legitimate email, which automatically downloaded the malware on their computers.
Upon infection, victims would lose access to their files and criminals would demand payment in order to regain access.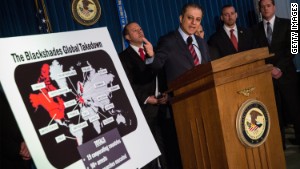 Global hacker crackdown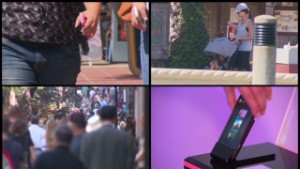 How dangerous is mobile malware?
The Justice Department announced in June it had taken down the Cryptolocker malware.
The malware remains defunct, but there are many victims whose files were locked by criminals and remain held hostage.
Since emerging in 2013, Cryptolocker has been used to attack about 200,000 computers, half of which were in the United States. In its first two months, criminals extorted an estimated $27 million from victims.
David Hickton, the U.S. attorney in Pittsburgh whose office led the investigation, said in June that Cryptolocker victims included the police department in Swansea, Massachusetts.
It paid a ransom to cyber criminals to restore access to its files after its systems were infected.
More than 90 people nabbed in global hacker crackdown
Security firm traces Target malware to Russia
Malware attack hits thousands of Yahoo users per hour

Today's five most popular stories
Part of complete coverage on
You've been hacked

With all the recent news about government surveillance, corporate cybersecurity failures and large-scale hacks, the task of keeping yourself safe online can seem daunting.

A CNN Flipboard magazine with everything you need to know about keeping yourself safe from cyberattacks.

It's easy to be careless with our online behavior. All it takes is one slip, and your finances or identity could get hacked. How responsible are you?

Half of American adults were hacked this year. Floating out there somewhere is enough information to open bank accounts in your name and ruin your credit.
August 14, 2013 -- Updated 1455 GMT (2255 HKT)

Security researchers have identified ways to hack your home. CNN's Laurie Segall has the story
June 3, 2014 -- Updated 1241 GMT (2041 HKT)

Cybercrime is a growth industry and online security breaches are not going to stop any time soon.
May 22, 2014 -- Updated 2253 GMT (0653 HKT)

Brian Todd reports on the hacking of a U.S. public utility. How vulnerable are America's power grids, water plants?
July 16, 2014 -- Updated 1634 GMT (0034 HKT)

With cyberattacks on the rise and here to stay, it's a modern-day challenge for financial institutions, businesses and people to get smarter about preventing them.
October 13, 2014 -- Updated 0039 GMT (0839 HKT)

Your data is not safe -- certainly not in an online universe where it's supposed to be protected by consumer-created passwords and computer-illiterate merchants.
June 1, 2014 -- Updated 1438 GMT (2238 HKT)

"New Day Weekend" asks Carley Knobloch how Americans can protect themselves in the future.