STORY HIGHLIGHTS
Ben Stein: Early '60s were tame, but decade turned wild with sex, drugs, rock 'n' roll
Stein: Early '60s, no drugs, music was wholesome, sex was infrequent
By late 60s, it was marijuana, rock 'n' roll, lie-ins, sit-ins and casual sex, he says
Stein: Civil rights and Vietnam War might have been behind drastic changes
Editor's note: Ben Stein is an economist, author, movie and TV personality and speaker. He is the winner of the 2009 Malcolm Forbes Award for Excellence in Financial Journalism. Stein was also a speechwriter for Presidents Richard Nixon and Gerald Ford. The opinions in this commentary are solely those of the author. Experience "The Sixties" on CNN.
(CNN) -- In 1955, in the midst of the fabulous '50s, as America was roaring through unprecedented prosperity, none of the Top 10 songs of the year contained anything about sex. There were great songs like "The Yellow Rose of Texas," "The Ballad of Davy Crockett" and "Love is a Many Splendored Thing." But they were the kind of songs you could listen to with your grandmother.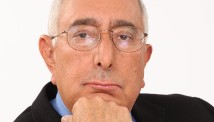 Ben Stein, now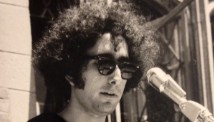 Ben Stein, then
By 1965, the No. 3 song on the Billboard chart was the Rolling Stones' "I Can't Get No Satisfaction," explicitly about sex, and by 1969, the No. 3 song was "I Can't Get Next To You," by The Temptations, explicitly a cry for sex. The No. 4 song was the Stones' "Honky Tonk Women," a song that still reeks of forbidden sex with bad companions.
In 1959, marijuana was virtually unknown outside jazz musician circles in big cities. It was -- as far as I could tell at the time -- unknown in the white suburbs. Even when I started college at Columbia in New York City in 1962, even when I finished college in 1966, I never saw anyone smoking weed. By 1969, when I was at Yale Law School, I cannot think of any of my friends who were not regularly stoned on pot, and I was certainly in the crowd.
When I started college in 1962, even among college students in New York -- again, as far as I could tell -- sex was no more than, at the most, occasional.
By 1966, it was commonplace, and by 1969, it was like shaking hands and saying, "How do you do?" (I was a married man by then, married at age 23 on June 23, 1968 to my wife who had turned 21 the day before. We're still married. But I heard things about the hipper and more single.)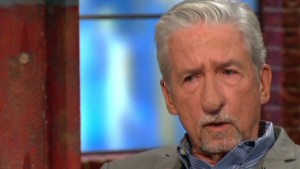 Hayden reflects on activism of the 1960s
What the heck happened? Maybe it was the Civil Rights revolution, in which young Americans thought they were imitating their black musician heroes and the gods of rock 'n' roll by getting high and having casual sex. Maybe it was the feeling of revulsion about the pointless and endless war in Vietnam.
To paraphrase the author Robert Stone, "In a world where people machine gun elephants from helicopters, people are just naturally going to want to get high."
Maybe when people see their high school classmates coming home in body bags for a war they don't understand, they are going to want to get high and have sex. Wars have often been the catalysts of immense social change, and Vietnam, brought into our living rooms every night, was plenty of reason to seek an escape in every way.
For whatever reason, by 1968, young America was in revolt. Some of that took the form of riots and sit-ins and lie-ins and "....levitating the Pentagon...." Some of it took the form of putting the sapphire stylus of our phonograph into the latest Rolling Stones disc instead of listening to a story about Davy Crockett.
But by the end of the '60s, this was a different America, "...a generation lost in space....with no time left to start again..." as the song "American Pie" goes. Maybe it was just fashion. Anyway, it was a long time ago.
Now, this generation heads into old age and nursing homes and The Villages. Our drug runs are for fiber.
But what a time we had.
Read CNNOpinion's new Flipboard magazine
Follow us on Twitter @CNNOpinion.
Join us on Facebook.com/CNNOpinion