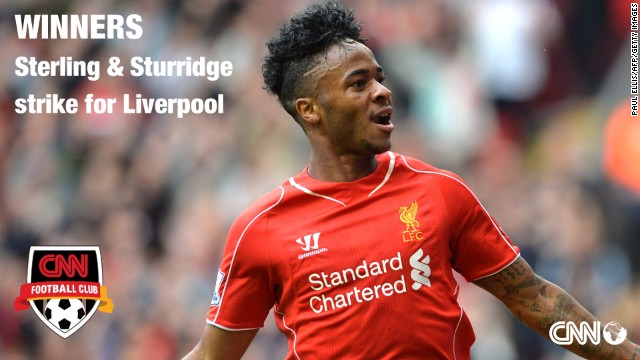 The weekend's winners and losers
The weekend's winners and losers
The weekend's winners and losers
The weekend's winners and losers
The weekend's winners and losers
STORY HIGHLIGHTS
Without Luis Suarez, Liverpool beat Southampton 2-1
Vanishing spray proves hit with fans
Louis van Gaal suffers losing league start as Manchester United manager
Monaco without a point after two games in Ligue 1
(CNN) -- The French season is already up and running and over the weekend the English Premier League returned to action, while Spanish clubs continue to prepare for the start of La Liga on 23 August. So who were the weekend's winners and losers?
Winners
Liverpool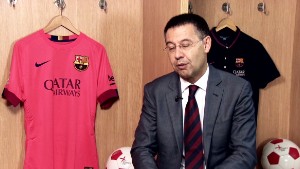 Josep Bartomeu speaks on Pep Guardiola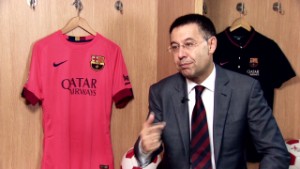 Are the Lionel Messi rumors true?
No Luis Suarez? No problem for Liverpool. In a tight Premier League opener against Southampton, the attacking talents who still remain at Anfield proved last season's runners-up still have bite, despite the departure of English football's least favorite Uruguayan.
Big things are expected of livewire Raheem Sterling and the England starlet continued the electrifying form he displayed at the end of last season. Latching onto a perfect Jordan Henderson through ball in the first half, he produced a calm finish to open the scoring.
But after Southampton equalized in the second half, it was Suarez's former strike partner Daniel Sturridge who made the decisive contribution.
One half of the "SAS" duo that was so prolific last term, Sturridge steered home Sterling's 79th-minute header to ensure Brendan Rodgers' team opened with a 2-1 win.
Playing in just his 50th match for Liverpool, Sturridge scored his 36th goal. If Sturridge and Sterling keep firing, memories of Suarez will fade fast.
"Vanishing spray"
Consisting of 80% water and 17% butane gas, it's an unlikely football icon.
But on its Premier League debut, "vanishing spray" was cheered to the rafters by supporters the length and breadth of England.
Used to great success at the 2014 World Cup, having long been a staple of South American football, the foamy substance is sprayed by referees to position players at set pieces.
English football is a late adopter of the pocket-sized innovation, but the country's fans whooped and hollered like cavemen playing with a lighter every time a referee grabbed the canister from his waistband.
Not everyone is convinced, though. Arsenal's Santi Cazorla swallowed a mouthful of the stuff after referee Jonathan Moss suffered a nozzle malfunction.
It might be hard for the Spaniard to stomach, but it looks like "vanishing spray" is here to stay.
Cristiano Ronaldo
The craze which has swept through the United States has made its way into football and, even though he didn't kick a ball this weekend, Cristiano Ronaldo rounds up our list of winners.
The Real Madrid star became the latest footballer to brave the "ice bucket challenge," which began in North America as a way of raising money for the degenerative condition Amyotrophic Lateral Sclerosis (ALS), also known as Motor Neurone Disease.
A host of celebrities have soaked themselves in icy cold water, and Ronaldo joined the likes of Mark Zuckerberg, Justin Timberlake and Conan O'Brien after being nominated by former Manchester United teammate Darren Fletcher.
Sat in a tiny purple speedo, Ronaldo nominated rapper Little Wayne as well as Beyonce and Jennifer Lopez before being drenched by fellow Portugal international Fabio Coentrao.
Over to you, J'Lo...
Losers
Manchester United
How misleading can six pre-season wins be? Manchester United's 2-1 home defeat by Swansea on Saturday showed there will be no easy fixes for new manager Louis van Gaal.
The Dutch "mad genius" quickly had to rethink his 3-5-2 formation as Swansea exposed manifest weaknesses in United's defence, while comfortably dealing with their ponderous midfield and stuttering attack.
More worryingly Saturday's defeat highlighted the lack of investment in United's squad over the last few years, a legacy bequeathed to former manager David Moyes by his predecessor Alex Ferguson.
The club's owners have spared no effort in lining up myriad global sponsors --- official noodle and paint partners to name but two --- so it's a shame more hasn't been done to identify and rectify deficiencies in the playing staff.
Chief executive Ed Woodward has a matter of days left in the transfer window to improve United's strength in depth but his track record of success --- or arguable lack of -- in bringing in new players is increasingly coming under the spotlight.
Monaco
Have Monaco lost their mojo? After finishing second last season, Monaco is without a point after two games and Sunday's 4-1 defeat at Bordeaux illustrates Ligue 1's noveau riche club might struggle without James Rodriguez, who joined Real Madrid in the summer.
Two of those four goals came from penalties, which prompted Monaco's new coach Leonardo Jardim to point the finger at referee Tony Chapron as a key factor in his side's defeat.
"We had two refereeing errors that sealed the match and after that there's been no game. We must continue to work - we will continue to believe in these players," Jardim told reporters.
There was some good news for Jardim and Monaco in that Colombian international Radamel Falcao came on as a second substitute as he returns from the serious knee injury that ruled him out of the World Cup.
Brandao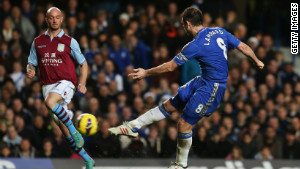 Lampard: Leaving Chelsea now feels right
Elsewhere in France, Bastia's Brazilian striker Brandao could be in all sorts of trouble after the Corsican club's 2-0 defeat by champions Paris Saint-Germain.
Thiago Motta suffered a broken nose after the game with CCTV cameras in the Parc des Princes tunnel showing Brandao waiting for the Italian international before the Bastia forward headbutted the PSG midfielder.
French secretary of state for sports Thierry Braillard told Franco Info the headbutt was "scandalous" and "unacceptable" and "merited a sanction."
PSG president Nasser al-Khelaifi went further, telling Canal Plus TV after the game that Brandao should be "suspended for life... he is not a football player."
France's Professional Football League disciplinary committee is due to examine the incident on Thursday and, given the severity of the "biting" sanction handed out to Luis Suarez by world governing body FIFA, it will be interesting to what the French regulator does.
That wasn't Brandao's only impact on the match with PSG saying their Dutch defender Gregory Van der Wiel suffered "a fracture of the second lumbar vertebra" following a knee in the back in the first half."
Last season Brandao was suspended for four matches after elbowing PSG's Yohan Cabaye at the Parc des Princes while playing for Saint-Etienne.