'Aggressive' Chinese fighter jet flies dangerously close to U.S. Navy plane
August 24, 2014 -- Updated 0915 GMT (1715 HKT)
STORY HIGHLIGHTS
Pentagon said a Chinese fighter jet was aggressive in encounter in South China Sea
It made several "dangerous" passes at the P-8 Navy patrol plane
At one point, the Chinese jet came within 20 feet, the Pentagon says
White House said the incident was a provocation, raised objection with Beijing
(CNN) -- A Chinese fighter jet made several "dangerous" and "unprofessional" passes at a U.S. Navy plane this week -- coming as close as 20 feet at one point -- in what the White House called a "deeply concerning provocation."
The incident occurred Tuesday in international air space in the South China Sea about 135 miles east of the Chinese island of Hainan, the Pentagon said on Friday.
Rear. Adm. John Kirby, the Defense Department spokesman, described a flamboyant approach by what he called an armed Chinese fighter jet that three times crossed beneath the Navy Poseidon patrol aircraft with "only 100 feet of separation."
"The Chinese jet also passed the nose of the P-8 at 90 degrees with its belly towards the P-8 Poseidon, we believe to make a point of showing its weapons load," he said.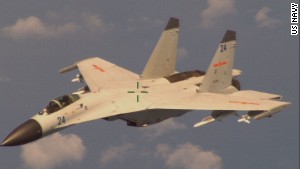 An armed Chinese fighter jet conducted "a dangerous intercept" of a US Navy P-8 Poseidon aircraft that was on a routine mission.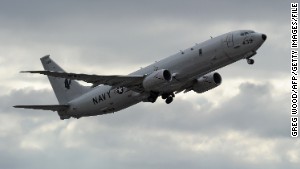 A US Navy P-8 Poseidon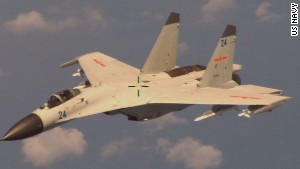 Chinese fighter jet flies near U.S. jet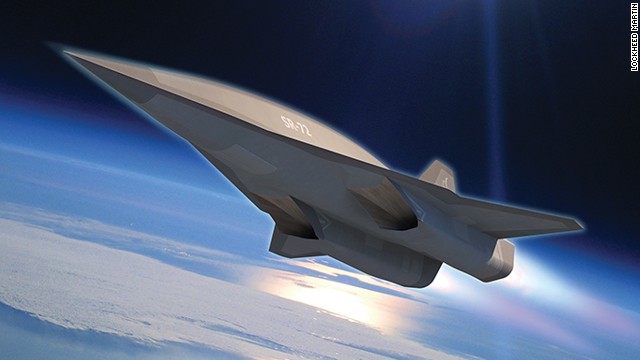 Lockheed engineers are developing a hypersonic aircraft that will go twice the speed of the SR-71 Blackbird, which goes three times the speed of sound. That aircraft, seen in this photo illustration, is called the SR-72 or "Son of Blackbird." Take a look through the gallery to see other stealth and spy planes.
An SR-71B Blackbird flies over snow-capped mountains in 1995.
An A-12 reconnaissance aircraft, the predecessor to the SR-71, is seen on display at the Intrepid Sea, Air and Space Museum in New York City in August 2010.
The EP-3E Aries II aircraft is a reconnaissance aircraft that uses electronic surveillance equipment for its primary mission. One of them was in the news in April 2001 when it collided with a Chinese jet.
The F-117 Nighthawk is one of the most famous and successful stealth aircraft. It was the first plane to be completely designed around the aspect of stealth, and its development was kept a secret in the early 1980s.
Lockheed's "Have Blue" prototype was the predecessor of the famed Nighthawk.
The Northrop YB-49 was not considered stealth aircraft, but its "strategic bomber" design set the foundation for the B-2 Spirit, a future stealth bomber.
A B-2 Spirit soars over the Pacific Ocean in May 2006.
The Lockheed YF-12 flies a test mission near Edwards Air Force Base in California.
The YF-22A fighter, first produced in 1990, used stealth technology and became the first fighter-type aircraft to achieve sustained supersonic flight without employing afterburner.
The F-22 Raptor interceptor, which uses stealth technology, completed its first successful flight in 1997.
The MQ-1 Predator is an unmanned aircraft, or drone, that has conducted reconnaissance and surveillance missions.
In the 1950s, aircraft like these RB-47s conducted surveillance missions over the Soviet Union and other "denied areas," but they became increasingly vulnerable to enemy defenses.
The Convair RB-36D was the jet-augumented version of the U.S. Air Force's intercontinental strategic bomber. The bomb bay was fitted with 14 cameras, and the No. 2 bay was used to carry 100-pound photo flash bombs for nighttime aerial photography.
The U-2 high flying spy plane, developed by Lockheed, was considered stealthy because of its ability to fly at extremely high altitudes. But the Soviet Union's defense radar was still able to detect the aircraft.
CIA pilots stand in pressure suits in front of a U-2 plane. The pilots needed the pressure suits for the extremely high altitudes.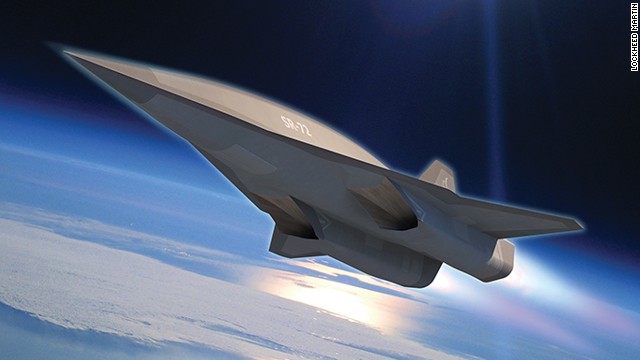 Stealth and spy planes
It then "flew directly under and alongside the P-8, bringing their wing tips to within 20 feet, and then conducted a roll ... over the P-8, passing within 45 feet," Kirby added.
Sounding exasperated, he called the maneuvers by the Chinese jet "pretty aggressive, very unprofessional."
Deputy National Security Adviser Ben Rhodes said it was "obviously a deeply concerning provocation and we have communicated directly to the Chinese government our objection to this type of action."
Rhodes said the United States has encouraged "constructive military-to-military ties with China" and "this type of action ... violates the spirit of that engagement."
China slammed U.S. accusations, calling them "totally groundless" and saying its jet was within safe distance.
The Chinese fighter jet was deployed to make "regular identification and verification," Chinese Defense Ministry spokesman Yang Yujun told state-run Xinhua news agency.
Encounter recalls 2001 incident
In April 2001, a U.S. reconnaissance plane carrying a crew of 24 collided with a Chinese fighter, forcing the U.S. craft to make an emergency landing on Hainan.
Blaming the United States for the incident, Chinese officials said their fighter crashed into the South China Sea -- killing the pilot.
The United States called for the immediate return of the high-tech EP-3 aircraft and the crew.
The crew were allowed to return to the United States 11 days after the collision -- and the dismantled spy plane was flown home some weeks later.
China wary of Japan defense plans
U.S., Chinese warships come dangerously close
2001: U.S. plane collides with Chinese fighter
CNN's Jamie Crawford and Tina Burnside contributed to this report.
Part of complete coverage on
U.S. military
September 11, 2014 -- Updated 1657 GMT (0057 HKT)

When a flight of military helicopters descended into a field in the small village of Gruta, Poland, on Tuesday, residents had reason to be alarmed.
August 22, 2014 -- Updated 1735 GMT (0135 HKT)

A storied former U.S. Navy aircraft carrier is on its final voyage Friday, a slow voyage from Rhode Island to a scrapyard in Texas.
August 27, 2014 -- Updated 1123 GMT (1923 HKT)

Call it part tank, part boat and part beer cooler. But it's unquestionably all cool.
May 17, 2014 -- Updated 0123 GMT (0923 HKT)

The Huey helicopter came in from the west, the "pop, pop, pop" of its blades announcing its arrival.
May 9, 2014 -- Updated 1313 GMT (2113 HKT)

For the second time in two years, the U.S. Navy is parting with one of its aircraft carriers for a penny.
June 11, 2014 -- Updated 1128 GMT (1928 HKT)

The U.S. Navy's newest stealth destroyer is twice as long as the Statue of Liberty but barely shows up on radar.
April 10, 2014 -- Updated 1810 GMT (0210 HKT)

Imagine ships that use lasers to destroy threats at the cost of about a dollar a shot, and vessels making fuel from the very seawater in which they're floating.
December 6, 2013 -- Updated 1432 GMT (2232 HKT)

The evolution of drones continues.
December 2, 2013 -- Updated 0440 GMT (1240 HKT)

One of the U.S Navy's top commanders says his Pacific fleet "gets all the best stuff" when it comes to state-of-the-art weaponry.
Today's five most popular stories