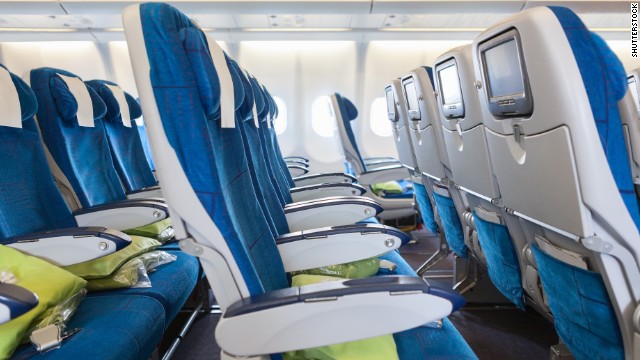 What are the most annoying habits on airplanes? A series of seat recline skirmishes has passengers talking about the aggravations of air travel. Click through the gallery of 20 top irritants.
You folded your suit coat nicely and placed your hat in the allotted overhead space. Too bad Bin Hog just mangled it all while shoving his suitcase, stroller and shopping bags into a space meant for one personal item.
Airplane movies: the opiate of the flying masses. Except when your hyperactive neighbor takes 30 minutes to decide between "Grown Ups 2" or something a little less cerebral. Such behavior earns "passengers who take too long to pick a movie" the number 19 spot on our "most annoying" list.
Coming in at spot 18 -- compulsive leg-shaking. The fidgety leg-shaker isn't all that common, but still annoying when encountered at altitude.
Annoying behavior number 17? Boarding ahead of group number. Most airlines have a system for getting hundreds of passengers aboard in the least amount of time. That's why we schlep on as part of Group A or B or C. Just because you drew the short straw on this one doesn't give you the right to pretend to be dyslexic.
What's more annoying than people rushing to board the plane? Babies crying. Are we really blaming babies for doing what babies do naturally? Sure, as long as they're your kids, and not ours.
I'd learn some bladder control if I was in the window seat," runs the unspoken complaint. Number 15 on our list -- those who get huffy when you leave your seat.
"
"Hey, we just landed. ... can you hear me? ... we just landed ... I'm on the runway ... can you hear me now? ... We just landed ... " Annoying behavior number 14: Those who can't bear to wait to deplane before yacking on their cell phones.
We get it -- airlines have cut back on food service, forcing us all to bring our own snacks and meals onboard. But did you really have to clean out the back of your refrigerator? Bringing aboard stinky food isn't just annoying, it's gross too.
Hey, we're trying to read here. Number 12 on the rude behavior list: people who don't know how to use their inside voices on planes.
Coming in at number 11 -- elbow wars. Do you often find yourself elbowing someone else's arm off what should be a shared space? That's armrest hegemony. And it's annoying.
Praise God, the middle seat is empty! Til the guy next to you employs annoying behavior number 10 and lays claim to the no man's land of the middle seat with a book, coat or inflatable neck support. Or long appendage.
Thanks for sharing your globules of diseased saliva. This lonely gentleman may have the only sensible approach to dealing with those who practice annoying behavior number nine -- germ sharing.
Bleep, bloop, blorp. Funny how some of the most irritating things on the planet can be called "games." Even more irritating are people who play them, on a plane, with the sound turned on.
"Sir, is that a ...
carry-on
?" Annoying behavior number seven: Wielding huge suitcases as carry-ons.
Here we've regressed to the time before the invention of the queue. Don't you just hate people who rush from the back of the plane in an attempt to disembark first?
really offensive picture.
Another annoying behavior that also falls into the gross category -- cutting fingernails inflight. Toenails are also trimmed at 30,000 feet, but that would have been a
"Feet nudism" is a common complaint, earning it the number 4 spot on our list. Appalling side note: people who actually go to the bathroom on the airplane in their bare feet.
We've all encountered the toilet hogger. What are they doing in there, you wonder as you hover cross-legged by the door. Certainly not being considerate of other people.
Annoying travel behavior number two: recliners. Aviation engineers, listen up: No one likes the recline button! Time to reinvent the plane seat.
"He kicked someone's seat-back." Airplane Irritant No. 1 -- seat-back kicking -- invites a violent response.
20 rudest things people do on planes
20. Abusing overhead bin space
19. Taking ages to choose a movie
18. Compulsive leg-shaking
17. Boarding ahead of group number
16. Babies crying
15. Getting huffy when you leave seat
14. Yacking on cell phone
13. Bringing aboard stinky food
12. Loud talking
11. Establishing armrest hegemony
10. Poaching shared middle seat
9. Coughing, sneezing, germ sharing
8. Playing games with sound on
7. Wielding huge suitcases as carry-ons
6. People behind trying to disembark first
5. Cutting fingernails
4. Baring feet
3. Hogging toilets
2. Reclining seat
1. Kicking seat-back
STORY HIGHLIGHTS
Knee Defender blocks passengers' ability to recline their seats
Recent fight aboard United Airlines flight calls into question whether such devices should be allowed
Incident sparks yet another debate over in-flight etiquette and whether passengers should recline
(CNN) -- You've been up since 3 a.m.
After dealing with long check-in lines, long security lines and long faces from flight attendants even unhappier to be on that plane than you, your 6 a.m. flight finally lifts off.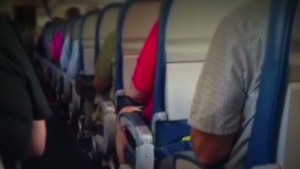 Knee Defenders cause in-flight fights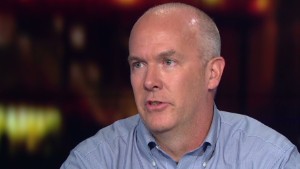 Man who used Knee Defender speaks out
"I'm just going to recline my seat and catch a couple of hours of sleep before we land," you think as the pilot switches off the seatbelt sign.
But wait. What's happening?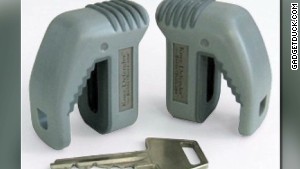 This device caused an in-flight fight
Despite pushing that little round silver button and digging your heels into the floor, your seat refuses to budge.
You've just been blocked by the Knee Defender.
The 2003 invention of 6'3-tall American Ira Goldman -- "I was tired of being bumped in the knees by reclining seats" -- the Knee Defender is a small pair of plastic clips that attach to your lowered seat-back table, locking the chair in front of you in place so the passenger can't recline.
Proof of its contentiousness came out this week when United Flight 1462 from Newark to Denver was forced to divert to Chicago's O'Hare airport after a fight broke out between two passengers over one's use of the device.
Despite the passengers getting kicked off the plane, the story has led to a boost in sales of the Knee Defender, with the website even crashing under the weight of all that curiosity.
MORE: Legroom fight diverts flight
Is the Knee Defender even allowed?
The U.S. Federal Aviation Administration says it hasn't banned the device as it doesn't have an impact on passenger safety.
But most major U.S. airlines, including United, do prohibit its use.
It's a similar situation elsewhere.
Both Air Canada and Calgary-based WestJet prohibit the Knee Defender, with the latter singling out the device on its website.
"You are not permitted to attach any unapproved device to any part of your seat or any other part of the aircraft," says WestJet.
"Some examples of unapproved devices include knee defenders, seat belt extensions and booster seats."
Same story in Australia, where carriers Qantas and Virgin have reportedly banned the device.
"The use of knee defenders or similar device would be in breach of our conditions of carriage (14.2 (b)(f)) which are available on our website," a Virgin Australia Airlines spokesperson told CNN.
"The safety and comfort of our guests remains our highest priority."
Singapore Air told CNN the crew would manage the use of the Knee Defender by customers on a case-by-case basis.
"We are reviewing the use of the device, though we have not received any feedback from our customers," said an airline spokesperson.
In the case of this week's United inflight battle, the flight attendant reportedly told the man to remove the Knee Defender device, but he declined.
The female passenger then threw water in his face.
The inventor is adamant that buyers should be considerate of other passengers when using the device, which costs $21.95.
Users of the device are even advised to print the Knee Defender courtesy card, which explains to the passenger in front of them that their legs are so long their knees will be banged if the flier's seat is reclined.
"If you would like to recline your seat at some point during the flight, please let me know and I will try to adjust myself and my Knee Defender so that it can be done safely."
MORE: Airplane scuffle spurs Knee Defender sales
To recline, or not to recline
The incident has brought to the fore the usual comments on plane etiquette.
Some say such devices infringe on passenger rights.
Simply put, if an airline allows offers a reclining mechanism -- and some low-cost carriers don't -- then tough luck for the fellow behind you.
If he/she doesn't like it, they should cough it up for an upgrade or request a front row seat upon booking, citing their long legs or an injury that requires extra room to stretch out.
In the case of United Flight 1462, the pair was seated in the Economy Plus section, which provides passengers up to five inches of extra legroom.
Others say passengers need to be respectful of fellow fliers.
MORE: Doh! 20 biggest travel mistakes
"I don't think any of the seats should be able to recline in economy," commented David Cleland in our article on the United dust up.
"I have tried to work with someone in front of me reclining and bouncing around. It really is infuriating. I have tried to ask the person in front of me to please not recline...I might have just spit in their coffee by the reaction I received."
Then there's the issue of flight time. Is it really necessary to recline your seat on a two-hour daytime flight? How about a red-eye cross-Atlantic journey?
Others -- including Knee Defender inventor Goldman -- blame the airlines for pushing us to the brink by taking away all our space.
So how would you react to being told you could only recline your chair a distance designated by the person behind?
Should airlines do away with reclining seats altogether?
Share your thoughts on the issue in the comments section below.
MORE: Airline squeeze: It's not you, 'it's the seat'