STORY HIGHLIGHTS
SE Cupp: World a wreck, but at State Department they're having Twitter wars with Bill O'Reilly
Spokeswoman tweeted defense of Psaki after O'Reilly comments she called sexist
State has been criticized for other ill-timed and frivolous-seeming tweets, she says
Cupp: Department is overseeing nation's foreign policy; it's time to restore a little decorum
Editor's note: S.E. Cupp is co-host of "Crossfire," which airs at 6:30 p.m. ET weekdays on CNN. She is also the author of "Losing Our Religion: The Liberal Media's Attack on Christianity," co-author of "Why You're Wrong About the Right," a columnist at the New York Daily News and a political commentator for Glenn Beck's The Blaze. The opinions expressed in this commentary are solely those of the author.
(CNN) -- It's back to school for most Americans, but for the kids over at State Department High School, it seems more like a permanent summer vacation.
The world is unraveling. This summer has seen gruesome beheadings, a passenger plane shot out of the sky, civil war, genocide, an Ebola outbreak and more. And as the White House whiffs impotently at solutions to problems it has underestimated (and in some cases helped to create), the department charged with implementing our foreign policy is in a Twitter war with a cable news host.
Seriously.
Spokeswoman Marie Harf took to Twitter on Thursday to defend her fellow spokeswoman Jen Psaki from Fox News host Bill O'Reilly's criticisms the previous night that she looks ill-prepared for the job, saying Psaki "explains foreign policy w/intelligence & class. Too bad we can't say the same about @oreillyfactor."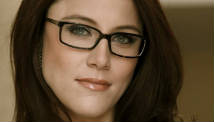 S.E. Cupp
Ooh. Burn.
Later, at a State Department briefing, she went even further, accusing O'Reilly of dissing her girl: "I think that when the anchor of a leading cable news show uses -- quite frankly -- sexist, personally offensive language that I actually don't think they would ever use about a man, against a person that shares this podium with me, I think I have an obligation and I think it's important to step up and say that's not OK."
Put aside the fact that O'Reilly has spared few in his criticisms over the years and has in fact accused men (notably President Obama) of being in over their heads.
Let's say Harf is right, and O'Reilly's attack against Psaki was sexist and wrong. It would still seem a totally inappropriate use of her official position at State to call out a cable news personality and defend her colleague, especially considering what else is going on in the world.
Things seem to have gotten way too casual at the State Department. This isn't the first time the kids there have apparently misused social media or appeared disconnected from the sobering events of the day.
There were the much-maligned efforts at "hashtag diplomacy" when, in April, Psaki tweeted, "The world stands #UnitedforUkraine. Let's hope that the #Kremlin & @mfa_russia will live by the promise of the hashtag." This sparked endless mocking on Twitter.
Hashtag diplomacy led to another gaffe when a State Department official used the wrong one. After pro-Russia separatists were accused of downing of Malaysia Flight 17 over Ukraine, Richard Stengel, the under secretary of state for public diplomacy, tweeted, "Critical for a full, credible and unimpeded intl investigation of crash. Urge Russia to honor it's commitment. #UnitedForGaza."
You know there's probably too much going on in the world to be tweeting hashtags when you refer to the wrong explosive conflict (and simultaneously admit your pro-Palestinian sympathy) in an official tweet to 15,000 followers. His response? "My bad." No, really.
There was also a terribly ill-timed tweet in the wake of the downed airliner from Psaki:
"Great piece by former colleague Alyssa Mastromonaco who defines smart, savvy and fashionable."
It linked to a story in the Washington Post by a former deputy White House chief of staff for operations and newly appointed contributing editor at Marie Clare, where she was really excited to cover the things women want to read, "whether it's about access to abortion or fall trends."
But the skewed reality over at the State Department goes beyond bad Twitter timing. Now the office is asking social media to help craft actual foreign policy.
State tweeted last week: "How can we do a better job of serving the American people & improving the world?" leading to yet more jokes on Twitter about crowdsourcing and Kickstarter campaigns for foreign policy ideas. In the wake of Obama's admission that we don't yet have an ISIS strategy, it seemed like a pretty unhelpful unforced error.
And finally, it's trolling terrorists on social media. You read that right. The State Department has launched a Twitter war with ISIS (but not yet an actual war), mocking and taunting the terrorist organization with posts like "#ISIS's worst nightmare -- beat by a girl -- Kurdish female soldiers."
Although social media can be useful technology and government cannot eschew them, there should still be a way to maintain some dignity and decorum at the department charged with overseeing our diplomatic efforts and foreign policy, especially at a time when so much is happening and hashtags seem insufficiently serious.
Instead, Harf and Psaki have used their posts to air their personal grievances and give snaps to their friends while actual crises unfold around us.
The State Department is in need of a reality check. These are serious, sobering times. Maybe leave the Twitter snark, outrage and cutesy shout-outs to the rest of us who aren't overseeing the nation's foreign policy.
Read CNNOpinion's new Flipboard magazine.
Follow us on Twitter @CNNOpinion.
Join us on Facebook.com/CNNOpinion.