Story highlights
NEW: Cuba: U.S. -- including "military aircraft, if necessary" -- had OK to use its airspace
Pilot told air traffic control something was "not correct," but didn't declare an emergency
U.S. and Cuban aircraft tried to track the small aircraft, but neither could alter its course
The plane crashed about 14 miles off the coast of Jamaica, authorities say
It was supposed to be a couple's little getaway, on a little plane, from upstate New York to the Florida coast.
It turned into a tragedy.
The saga of the single-engine TBM-700 aircraft also turned into an international incident, spurring both the United States and Cuba to dispatch fighter jets to trail the plane after it went radio silent.
Those aboard were unresponsive for more than four hours, drifting southward over the U.S. mainland, the Atlantic Ocean and eventually into the Caribbean.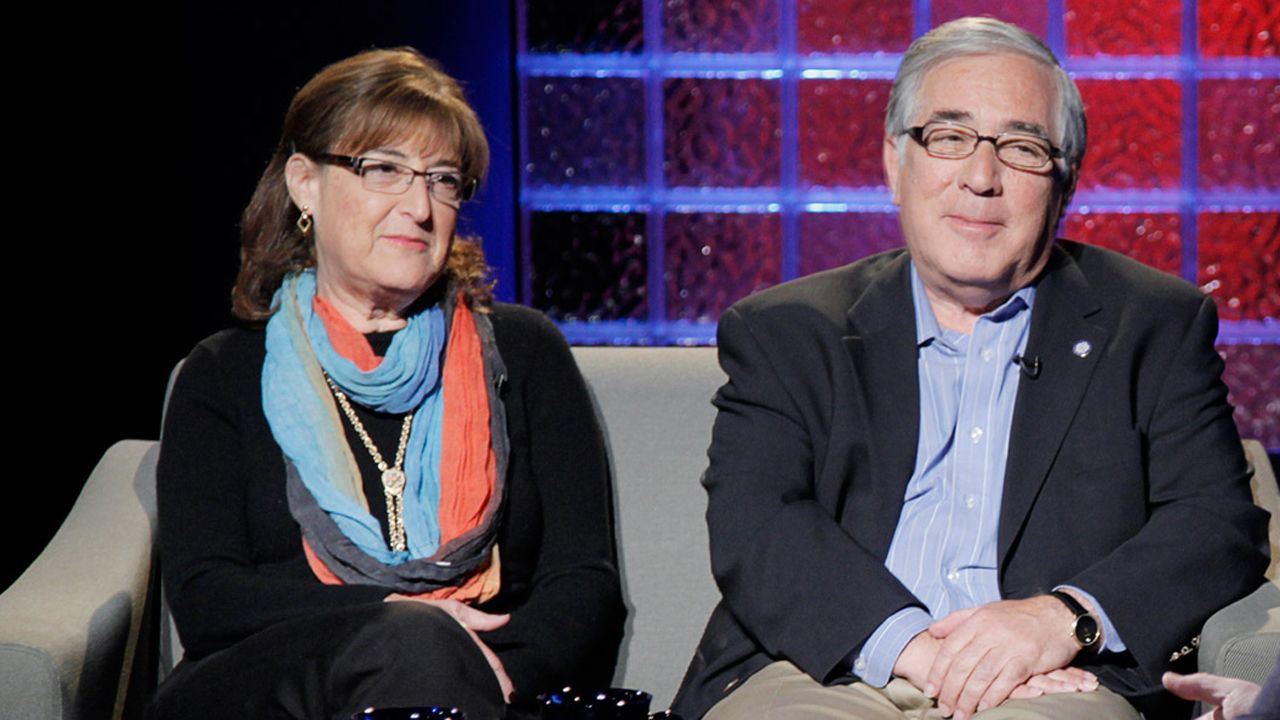 U.S. fighter jet pilots said when they looked into the aircraft, they saw the pilot slumped over and the windows frosted.
The plane's radio communication ended about 10 a.m. ET Friday, the Federal Aviation Administration said.
The pilot asked to descend to 18,000 feet because "we have an indication that is not correct in the plane," according to a stream of that transmission posted on LiveATC.net, which provides live air traffic control broadcasts.
The air traffic controller told the pilot to "stand by" and proceed to 25,000 feet as he worked on clearing the plane to go lower. The conversation continued off and on for more than four minutes, though it was largely one-sided: The pilot wasn't clear in his remarks and didn't declare any sort of emergency.
At one point, he simply repeated his call sign twice when the controller asked if he heard the request to drop down to 20,000 feet.
Data indicate the plane didn't descend. It cruised for hours about 25,000 feet above the ground.
Until sometime before 2:15 p.m., that is, by which point estimates suggested the fuel would have run out.
The aircraft, by then, had slowed considerably – down to 176 knots (200 mph), from a consistent 308 knots for most of its flight.
It crashed 14 miles off Jamaica's northeast coast.
Fate of couple unknown
Jamaica and the United States swiftly dispatched government aircraft to the scene. Jamaican authorities said they found an oil slick in the prime search area.
"(The search) is fairly unpredictable given the size of the area and given the conditions out there," said Jarrett, who said the operation would stop at nightfall before resuming Saturday morning with assistance from a U.S. Coast Guard cutter. "It's very difficult to say what we will be able to recover and when."
As they searched, the Glazer family in Rochester mourned. The couple have three children.
The U.S. Coast Guard issued a statement indicating there were "three people reportedly aboard" the plane. Yet Scott Fybush, the family spokesman and also the Glazers' nephew, said he believed the couple were the only people on the plane, with Larry Glazer flying the couple toward their vacation home in Florida.
The children said in a statement they were "devastated by the tragic and sudden loss of our parents." They said they are waiting for answers.
Politicians in New York hailed the couple for their business and charitable endeavors, with Gov. Andrew Cuomo calling them "innovative and generous people who were committed to revitalizing downtown Rochester and making the city they loved a better place for all."
Larry Glazer co-founded Buckingham Properties in 1970 after graduating from Columbia University. The company owns and manages more than 50 properties in the greater Rochester area, according to his official bio.
Jane Glazer founded QCI Direct, a 100-employee company that has an outlet store, according to its website.
A post on Women Entrepreneurs Blog, which is produced in conjunction with the University of Rochester's business school, notes that she ran the New York City Marathon, did whitewater rafting and learned how to fly a plane – all in addition to raising three children and building her business.
The Glazers' children acknowledged late Friday afternoon that they "too are waiting for answers." As they do, they took the chance to remember their parents and to express appreciation to those who were quick to offer condolences.
"They loved and appreciated the opportunity to help build the community of Rochester, and we thank everyone in the community for their expressions of support," the children said.
U.S., Cuban fighter jets trail aircraft
While authorities don't know everything that went on inside the plane, including what caused it to crash, they have spoken about what they did in response.
The government stepped in when the plane lost communications with air traffic control.
NORAD dispatched two F-16 fighter jets from a base in Richland County, South Carolina. Another pair of fighter jets from Homestead, Florida, took over around 11:30 a.m. and escorted the plane past the U.S. mainland.
The American fighter jets broke off their pursuit 12 miles off Cuba, at which point a Cuban fighter jet took over.
A Cuban fighter jet took over trailing the aircraft as it flew near that Caribbean island, according to NORAD.
Despite the longstanding tensions between the two countries, Cuba cooperated with the United States and did not consider the plane's movement a violation of its airspace.
But none of these efforts, from either of these countries, could do anything about the doomed TBM-700 aircraft before it dropped off radar – according to the flight tracking site, FlightAware.com – at 2:11 p.m.
Both Glazers knew how to fly, although Fybush said Jane Glazer's ability to fly legally may have lapsed.
The plane itself was owned by Larry Glazer's company, Buckingham Properties. It was built by the French manufacturer Daher-Socata and powered by one Pratt and Whitney engine.
1999: Evidence Payne Stewart's plane lost pressure before crash
2012: Small plane with unresponsive pilot crashes into Gulf of Mexico
CNN's Chelsea J. Carter, Aaron Cooper, John Newsome, Margot Haddad, Mike M. Ahlers, Patrick Oppmann, Ray Sanchez, Rande Iaboni and Deanna Hackney contributed to this report.