STORY HIGHLIGHTS
Rivers' personal doctor who did the biopsy was not certified by the clinic, a source says
The doctor took a selfie while Rivers was under anesthesia, a clinic staffer tells investigators
Biopsy was done without Rivers' prior consent, the source says
Rivers died a week after suffering cardiac arrest at the Manhattan clinic
See more of Susan Candiotti's investigation of Yorkville Endoscopy at 8 p.m. ET/PT Wednesday on "Anderson Cooper 360" on CNN.
(CNN) -- The cardiac arrest leading to Joan Rivers' death happened as the comedian's personal doctor began performing a biopsy on her vocal cords, a source close to the death investigation told CNN.
A staff member at Manhattan's Yorkville Endoscopy clinic told investigators that the doctor, who has not been publicly identified, took a selfie photo in the procedure room while Rivers was under anesthesia, the source said.
Rivers, 81, was at the clinic for a scheduled endoscopy by another doctor, gastroenterologist Dr. Lawrence Cohen. That procedure, intended to help diagnose her hoarse voice and sore throat, involved the insertion of a camera down her throat.
After Cohen, the clinic's medical director, finished his work, a biopsy was done on Rivers without her prior consent, according to the source.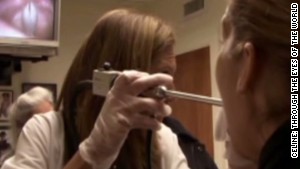 Source names Joan Rivers' throat doctor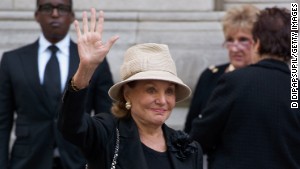 Red carpet funeral for Joan Rivers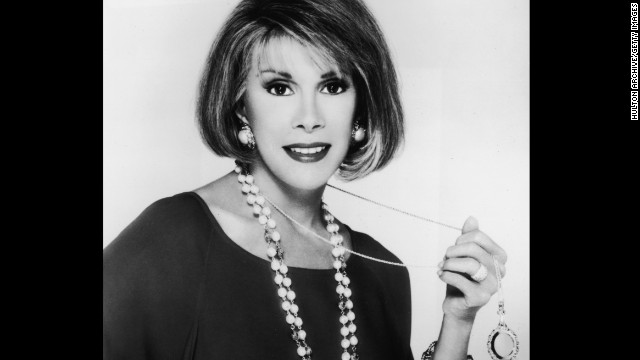 Comedian Joan Rivers died Thursday, September 4, a week after suffering cardiac arrest during a medical procedure, her daughter said. She was 81. Click through the gallery to look back at her career.
Rivers' big break came in an appearance on Johnny Carson's "Tonight Show" in 1965. It was the beginning of a relationship that would include dozens of appearances as guest and guest host.
Rivers followed her Carson breakthrough with appearances on talk and variety shows. Ed Sullivan had her as a guest in 1966.
Rivers hit a peak in the 1980s, headlining in Las Vegas and becoming a regular guest host on the "Tonight Show."
Rivers is famed for her quick wit, which she often uses against herself.
Rivers later hosted talk shows of her own. Here, she chats with Dolly Parton.
She starred on the daytime "Joan Rivers Show," for which she won a Daytime Emmy, for five seasons, from 1989-1994. Here, she poses with her dog, Spike.
Rivers wanted to be an actress when she was young, and she fulfilled that goal after her success as a comedian -- though sometimes playing herself, as she did on "Nip/Tuck," with Julian McMahon, left, and Dylan Walsh.
Rivers and her daughter, Melissa, have been regulars on awards show red carpets, critiquing celebrity fashion with lines both generous and cutting.
Rivers talks with Tim McGraw and his wife, Faith Hill, at the Grammys in 2005.
Rivers with Tina O'Brien at the British Academy Television Awards in 2007.
Rivers was a star among comedians, admired for her longevity and wit. She attended the Mark Twain Prize ceremony in 2008. The honor that year went to the late George Carlin.
Kathy Griffin is one of many comedians who can cite Rivers as an influence. Like Rivers, Griffin is known for mocking celebrities at various events. Here, she and Rivers share a stage during a Rivers roast in 2009.
Rivers proved herself to be quite the savvy businessperson by winning a season of Donald Trump's "Celebrity Apprentice." Trump and his wife, Melania, join Rivers at the season finale in 2009.
Katie Finneran and Rivers attend the Broadway opening after-party of "Promises, Promises" at the Plaza Hotel in New York in 2010.
Rivers, a fashion lover, attends the LensCrafters' reveal of Sunglass Fashion Crimes in 2011.
In February 2013, she attended the Dennis Basso Fall 2013 fashion show. Alongside her, from left, are Martha Stewart, Star Jones and Kelly Bensimon.
After a falling-out with Johnny Carson, Rivers didn't return to the "Tonight Show" until earlier this year, when Jimmy Fallon took over as host. She was a guest on Fallon's show on February 17.
Rivers officiates the wedding of William "Jed" Ryan, left, and Joseph Aiello at the Plaza Athenee on August 15 in New York.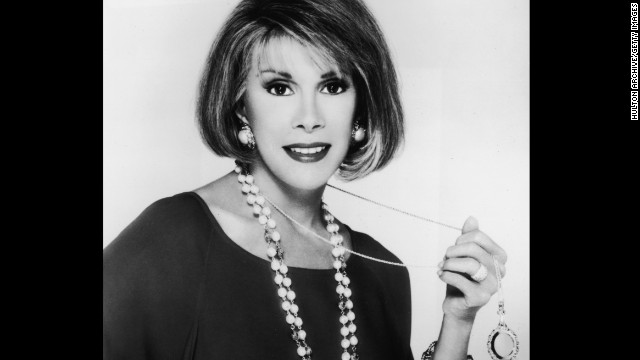 Joan Rivers through the years
An ear, nose and throat specialist not certified by the clinic as required by law performed a biopsy on her vocal cords. The doctor is described by the source as Rivers' personal ear-nose-throat physician.
Clinic: Vocal-cord biopsy did not kill Joan Rivers
"Even though you are a licensed physician, you still should have, if you will, the checks and balances to get your approval to practice in that particular place," said Dr. Arthur Caplan, a medical ethicist at New York University's Langone Medical Center.
Investigators believe that Rivers' vocal cords began to swell during the allegedly unauthorized biopsy, cutting off the flow of oxygen to her lungs, which led to cardiac arrest on the morning of August 29, the source said.
Rivers, 81, was rushed by paramedics from Yorkville Endoscopy to New York's Mount Sinai Hospital a mile away, where she died a week later.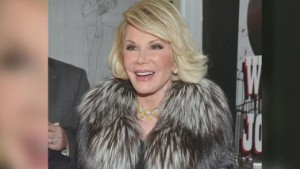 Report: Errors at clinic treating Rivers
Yorkville Endoscopy issued a statement last Thursday denying reports that any vocal cord biopsy has ever been done at the clinic, although federal privacy law prevented any patient information from being released.
The day after the denial was issued, the clinic confirmed that Dr. Cohen "is not currently performing procedures... nor is he currently serving as medical director."
The source said that at this time neither Cohen nor the ear, nose and throat doctor have been accused of wrongdoing by investigators.
The clinic declined to respond to the source's comments about a biopsy or a selfie, citing federal privacy law.
Timeline emerges in Joan Rivers' death
See more about the comedy business at CNN Comedy.