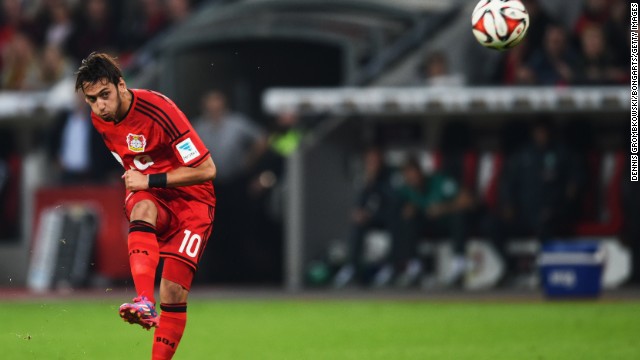 Hakan Çalhanoglu of Bayer Leverkusen has won rave reviews for his performances. The 20-year-old, who arrived from Hamburg during the offseason, is one of the most promising attacking midfielders in European football.
Alen Halilovic was just 16 when he made his debut for the Croatian national team -- now the Barcelona starlet is hoping this will be his breakthrough season at the Camp Nou. While he's played for the club's B team, the midfielder is now aiming to make his mark on the Champions League.
Ruben Neves is only 17 but he's already making scouts across Europe sit up and take notice. The Porto midfielder, who became the club's youngest ever goalscorer, has incredible vision for one so young and can produce some exquisite passes.
Kingsley Coman, an 18-year-old midfielder joined Juventus after failing to agree a new deal with French club Paris Saint-Germain. Full of pace and power, his ability to run with the ball will cause defenders all sorts of problems.
Monaco's 20-year-old forward Lucas Ocampos is expected to break into the Argentina national team following a number of rave reviews. Able to play on the wing or up front, his pace, trickery and physical attributes make him a real danger to opposition defenses.
Champions League: Five to watch
Champions League: Five to watch
Champions League: Five to watch
Champions League: Five to watch
Champions League: Five to watch
STORY HIGHLIGHTS
The 2014-15 Champions League starts tonight
Scouting expert Tor-Kristian Karlsen picks his top five youngsters to watch
CNN team picks its potential champion
Follow us at @WorldSportCNN and like us on Facebook
(CNN) -- The Champions League is back -- but do you know who the rising stars of this year's competition are likely to be?
CNN asked one of Europe's leading scouting experts, Tor-Kristian Karlsen, to give us his top five young players to watch out for in this season's competition.
But did Tor get it right? You can tweet him here with your own picks.
Alen Halilovic
"Barcelona's attacking midfielder Halilovic, who made his full international debut Croatia at the age of 16,is currently playing for the Catalan club's B side but is expected to make his way into the first team this season.
Hakan Çalhanoglu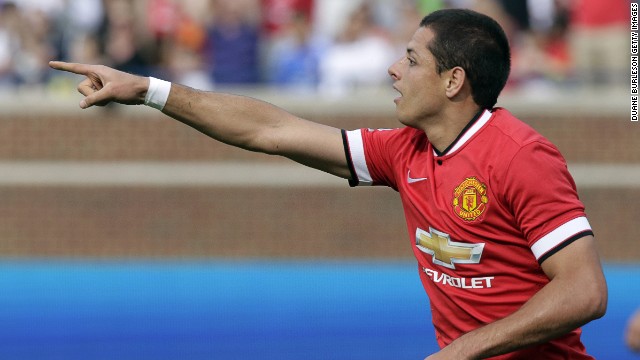 All roads point to Spain for Javier Hernandez. The Mexican striker has joined Real Madrid on a season-long loan from Manchester United.
Highly-rated Colombian striker Radamel Falcao has reportedly joined Manchester United on a year-long loan deal from French Ligue 1 side Monaco.
Fernando Torres has endured a torturous time at Stamford Bridge since joining for £50 million ($83 million) from Liverpool. Twenty goals in 72 league matches for the Blues compared with 65 from 91 for the Reds speaks for itself. The Spanish striker will hope he can find his scoring boots again at the San Siro after joining AC Milan on a two-year loan deal.
Dutch international Marco van Ginkel will hope to get more playing opportunities at AC Milan. The promising 21-year-old midfielder has joined the Serie A side on a season-long loan from Chelsea where he made just four appearances last season.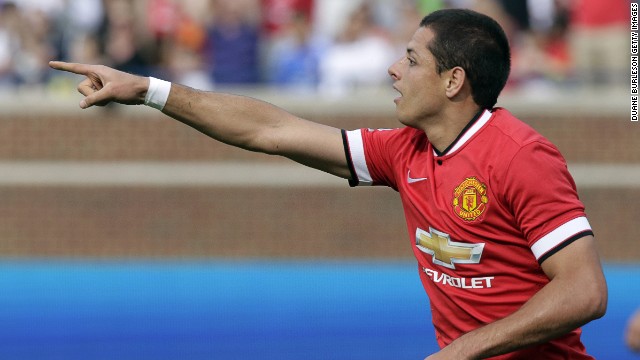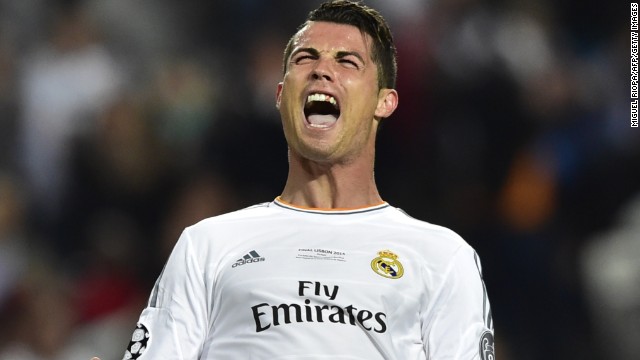 Cristiano Ronaldo helped Real Madrid win "La Decima" last season -- the club's 10th triumph in Europe's premier competition. No side has retained the Champions League title since its change in format in 1992.
Four-time winner Barcelona will hope the mercurial Lionel Messi will be able to inspire another success in Europe's top club competition.
Arjen Robben will be the one to watch when Bayern Munich gets its campaign underway. Bayern, which won the competition in 2013, reached the semifinals last season.
Eden Hazard will hope to spearhead Chelsea's challenge under manager Jose Mourinho. Chelsea won its first Champions League title in 2012.
Benfica will hope it can lift the curse of Bela Guttmann by winning the trophy for the first time since 1962. The Portuguese side have reached the Europa League final in each of the past two seasons but lost on both occasions.
Diego Godin was an integral part of the Atletico Madrid side which reached last year's final. His goal in the final against Real Madrid looked to have earned his side a famous victory only for a late equalizer to force extra time. Real went on to win 4-1 in Lisbon.
Alexis Sanchez scored his first goal for Arsenal as it came through a tricky playoff tie against Besiktas. This is the 17th consecutive season which Arsenal has participated in the group stage of the Champions League.
Porto', the 2004 champion will hope Algeria star Yacine Brahimi can inspire his side after a playoff victory over French side Lille.
German side Schalke reached the knockout phase of the competition last season only to suffer a merciless thrashing by eventual champion Real Madrid.
Borussia Dortmund, finalist in 2013, will again be one of the teams to watch under coach Jurgen Klopp. Dortmund made it through to the quarterfinals last season where it was narrowly edged out by Real Madrid.
Juventus, led by Andrea Pirlo, will hope to improve on last year's performance in the Champions League where it failed to get past the group stage.
Paris Saint-Germain made its way to the quarterfinals last season before suffering defeat against Chelsea. Led by the supremely talented forward Zlatan Ibrahimovic, the French side will be one to watch this year.
Shakhtar Donetsk is struggling to keep hold of its star players due to the ongoing conflict in Ukraine. It will hope that the situation won't detract from its chances of success in the competition.
FC Basel failed to progress from its group last season despite defeating Chelsea both home and away. The Swiss side will hope to go one better this time around.
Zenit Saint Petersburg came through a tough playoff tie to book its place int the group stage. The Russian side reached the round of 16 in the previous campaign.
English champion Manchester City made it out of the group stage for the first time in the club's history last season. It will be a force to be reckoned with after losing out to Barcelona last year.
Leverkusen, beaten 2-1 in the 2002 final by Real Madrid and Zinedine Zidane's wonderful strike, will be hoping to improve on last year's showing. The German side was thrashed 6-1 on aggregate by PSG in the round of 16.
Olympiacos was left kicking itself last season after taking a 2-0 advantage in the first leg of its second round tie against Manchester United. The Greek side was in pole position to qualify for the quarterfinal but was beaten 3-0 in the second leg at Old Trafford.
CSKA Moscow managed just one win from its six group games last season.
Dutch champion Ajax has failed to progress from the group stage in any of its past four attempts. The club, which has won the competition on four occasions, last triumphed in 1995.
Steven Gerrard inspired Liverpool to European glory in 2005 with a miraculous win over AC Milan in Istanbul. The five-time winner returns to the tournament for the first time since the 2009-10 edition.
William Carvalho is one of Sporting Lisbon's most highly-rated players. The Portuguese side last reached the group stage during the 2008-2009 season.
Galatasaray enjoyed a run to the knockout round last season where it was narrowly beaten by Chelsea. The Turkish side has lost striker Didier Drogba who has returned to Chelsea.
The new San Mames stadium will host Champions League football after Athletic Bilbao overcame Napoli in the playoff. The club has not featured in the group stage since the 1998-99 season.
Belgian side Anderlecht will hope to improve on last season's showing where it drew one and lost five of its six group games.
Roma is back in the Champions League after a four-year absence. Led by captain Francesco Totti, it is one of the most dangerous teams in pot four.
APOEL Nicosia reached the quarterfinals of the Champions League in 2012 but had to come through qualifying and a playoff to secure its place in this year's competition.
BATE Borisov's 3-1 win over Bayern Munich in 2012 remains the Belorussian club's finest moment in the competition. Last season it was knocked out during the second qualifying round by Shakhtar Donetsk.
The Bulgarian side Ludogorets is making its debut in the group stage of the competition. The minnow overcame Steaua Bucharest on penalties to win its playoff tie.
Slovenian side Maribor booked its place in the Champions League group stage following a dramatic victory over 1967 winner Celtic. Tavares scored the crucial away goal as Maribor triumphed 2-1 on aggregate.
Radamel Falcao will be the man to watch for Monaco after recovering from a knee injury which forced him to miss the World Cup. Monaco reached the Champions League final in 2004 where it was beaten by Porto.
Malmo, which reached the European Cup final in 1979, is playing in the Champions League group stage for the very first time.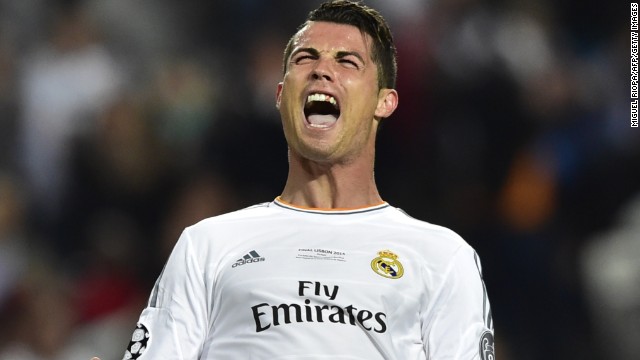 Champions League: The contenders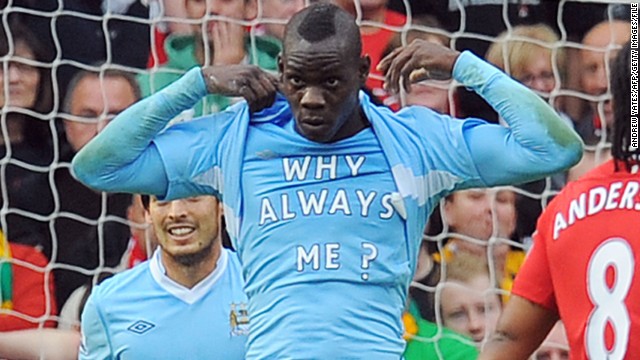 Mario Balotelli is returning to English football with Liverpool after agreeing a move from AC Milan. Balotelli, who left Manchester City for Italy in January 2013, replaces Luis Suarez at Anfield.
Balotelli, 24, scored 30 goals in 54 games for Milan and was an integral part of the Italy side which reached the final of the European Championships in 2012.
Balotelli, who was part of the Italy side which failed to get out of the group stage at the 2014 World Cup, endured a mixed time in the English Premier League. While he scored 30 goals in 80 appearances, a number of disciplinary issues affected his game.
Balotelli scored the winning goal when Italy defeated England 2-1 at the World Cup in Brazil. He will now team up with Liverpool's English contingent which includes Steven Gerrard, Raheem Sterling and Daniel Sturridge.
Balotelli is something of an online phenomenon with the forward boasting 2.84 million followers on Twitter, while also takes to Facebook to share various pictures with his fans.
Balotelli has been targeted by racists on many occasion during his time in Italian football. In May 2013, Balotelli told CNN he would leave the field of play if he suffered more racial abuse.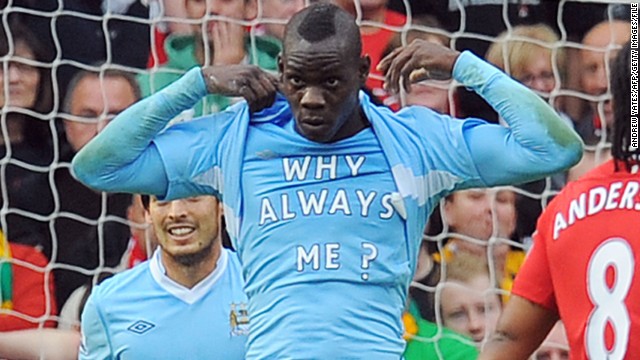 Mario Balotelli: 'Why always me?'
"Çalhanoglu is a 20-year-old attacking midfielder who plays for Bayer Leverkusen. A supremely talented German-born Turkish international, the free-kick specialist is already starring for his new club following his €14.5 million move in July."
Ruben Neves
"Next up is Neves, he's just 17 and is a central midfield player for FC Porto. The teenage sensation became the club's youngest goal scorer when he got Porto's first goal in the opening round of the Portuguese championship. He's an intelligent midfielder with wonderful vision and passing ability.
Kingsley Coman
"Coman is an attacking midfielder who plays for Juventus and he's just 18. He was snapped up by the Italian champions after failing to agree a new deal with Paris Saint-Germain. Quick, agile with excellent technique, his mesmerizing runs from midfield are a headache for any defense.
Lucas Ocampos
"Monaco's Ocampos, a 20-year-old forward, is equipped with great physique, brilliant ability on the ball and a wide range of skills. He can play on either wing or as a floating forward and is expected to break into the Argentina national team any time soon."
Read: Complete guide to the Champions League
Who will come out on top?
So those are the five youngsters to watch out for -- but which team will end up lifting the trophy on June 6 in Berlin?
We asked our CNN sports team which team they fancied to triumph this season and here's what they think.
John Sinnott: "Football is a simple game," former England international Gary Lineker once said. "Twenty-two men chase a ball for 90 minutes and at the end, the Germans always win." Which is why Bayern will be crowned Champions League winners.
"Coach Pep Guardiola has had a year to instil his philosophy and Bayern have arguably the strongest squad -- and by strongest I mean the best balanced -- in the competition. The addition of Xabi Alonso's experience and guile could prove a masterstroke.
Tom McGowan: "Already boasting the attacking talents of Lionel Messi and Neymar, Barcelona added the lethal Luis Suarez to an already potent strike force. With three of the best goalscorers on the planet, supported by the likes of Andres Iniesta and Ivan Rakitic, Barca have enough firepower to shoot down any opposition."
James Masters: "Diego Costa is the final piece in the Chelsea jigsaw and Jose Mourinho boasts a squad strong enough to go all the way this time around. The addition of Costa has breathed new life into Chelsea with the striker having scored seven times in his first four league appearances. The 2012 champion will see anything but a place in the last four as a failure and given its impressive start to the season, it would take a brave person to bet against Mourinho's men."
Alex Thomas: " They're not the best team defensively but you could have said the same thing about last season's Real Madrid side -- and it was still good enough to claim "La Decima," a 10th European Cup. With Toni Kroos and James Rodriguez added to the squad, it can become the first club to retain their Champions League title simply by outscoring the opposition."
That's what our team has to say, but what do you think? You can tweet us at @CNNFC or leave us a message on our Facebook page here.