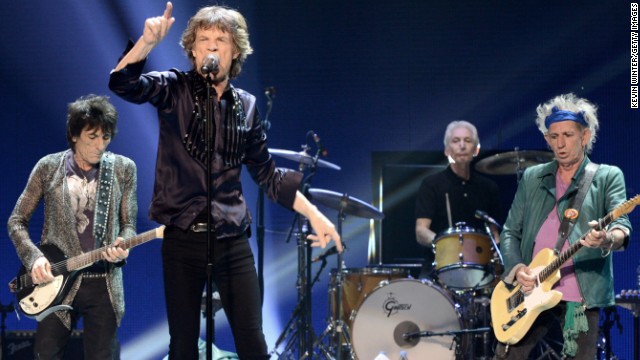 Like a Rolling Stone ... European's football's governing body UEFA has decided to hold its Euro 2020 tournament in 13 different cities.
London's Wembley Stadium, which has a 90,000 capacity, has been awarded the right to stage the semifinals and final.
Scotland's largest city Glasgow hosted the 2014 Commonwealth Games and will also stage Euro 2020 matches.
Spain's Bilbao will host three group games and one round-of-16 match at the impressive new San Mames stadium.
Baku in Azerbaijan is also on UEFA's Euro 2020 list. Here former West Germany goalkeeper Hans Tilkowski (left) and ex-England striker Geoff Hurst stand next to the statue of Tofig Bahramov at Baku's national stadium -- named after the 1966 World Cup final linesman -- during a visit to mark 100 years of Football in June 2011.
Whatever you do, make sure you take time to get on your bike in Amsterdam -- which will host three group matches and one last-16 game.
Munich's Allianz Arena will light up Euro 2020 with three group games and one quarterfinal.
If you are a cultural buff don't forget to visit St. Petersburg's State Hermitage Museum and Winter Palace. The Russian city will host three group games and a quarterfinal.
Europe's top football gladiators will also strut their stuff in Rome during Euro 2020. The Italian capital will stage three group games and a quarterfinal.
Dublin will join in the Euro 2020 party with three group matches and a last-16 game.
Regarded as one Europe's most beautiful cities, Budapest will stage three group games and one round-of-16 match.
After watching any of the four matches in Bucharest, don't forget to visit the Parliament Palace, the world's second-largest building.
Recently named the healthiest city in the world, "Beautiful, Beautiful Copenhagen" could be the perfect tonic for any football fan who might overindulge in Euro 2020.
When in Brussels, don't forget to nibble on a waffle. Like Copenhagen, the Belgian capital is one of eight cities to host a last-16 match.
Football's rock 'n' roll tour
Football's rock 'n' roll tour
Football's rock 'n' roll tour
Football's rock 'n' roll tour
Football's rock 'n' roll tour
Football's rock 'n' roll tour
Football's rock 'n' roll tour
Football's rock 'n' roll tour
Football's rock 'n' roll tour
Football's rock 'n' roll tour
Football's rock 'n' roll tour
Football's rock 'n' roll tour
Football's rock 'n' roll tour
Football's rock 'n' roll tour
STORY HIGHLIGHTS
The host cities for the Euro 2020 tournament announced in Geneva
London's Wembley Stadium will host the final and semifinals
13 cities across the continent will stage matches
The tournament is being played across Europe to celebrate its 60th anniversary
Follow us at @WorldSportCNN and like us on Facebook
(CNN) -- Just like a Rolling Stone ... It's football's answer to rock and roll's arena tours.
Thirteen cities from Baku to Bilbao in a month-long roadshow, culminating in a London finale at the famous Wembley Stadium.
With a schedule that would leave even Mick Jagger breathless, the Euro 2020 tournament will be soccer as you've never seen it before.
Every four years, Europe's finest football nations battle to be crowned kings of the continent.
In six years' time, to celebrate the competition's 60th anniversary, matches will be played in 13 different countries from Ireland to Azerbaijan.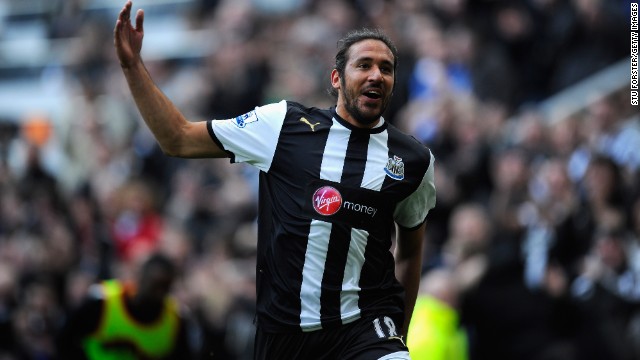 Jonas Gutierrez, the Newcastle winger, has revealed he is fighting testicular cancer after beginning chemotherapy in his native Argentina.
Gutierrez was a cult figure at Newcastle with fans donning 'Spider-Man' masks in honor of the winger's nickname. Gutierrez scored 10 goals in 177 league games for the club.
Gutierrez made his Argentina debut in 2007 and played at the 2010 World Cup in South Africa.
Gutierrez spent last season on loan at Norwich City but could not prevent the club from being relegated from the Premier League.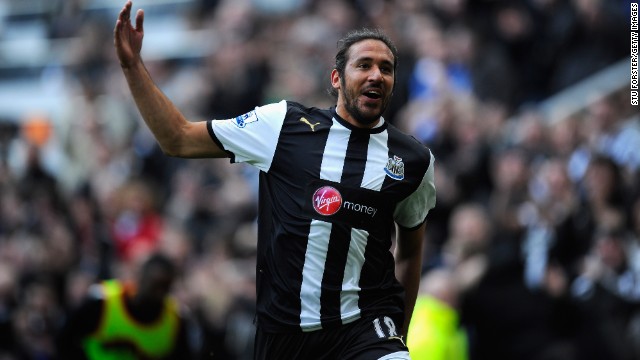 Jonas Gutierrez Spider-man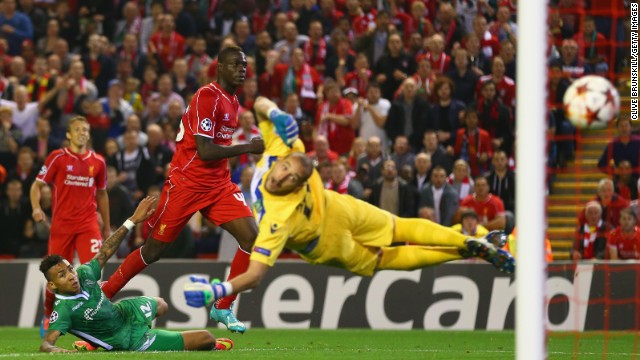 Striker Mario Balotelli registered his first goal for his new club Liverpool late in its European Champions League tie with Bulgarian minnows Ludogorets, prodding home neatly from inside the area.
But after Dani Abalo had equalized for the visitors right on the 90-minute mark, Liverpool captain Steven Gerrard scored from the penalty spot deep in injury time to seal a 2-1 success.
Gerrard is mobbed after securing victory for Liverpool over Ludogorets and later told ITV: "It's always nice to win a game, especially when you think you're going to drop two points. The game as a whole, we didn't do better than OK and have a lot to learn."
Cristiano Ronaldo and Gareth Bale both scored as Spanish giants Real Madrid got its Champions League defense off to a flying start with a 5-1 win over Swiss side Basel.
Pierre-Emmerick Aubameyang celebrates scoring Borussia Dortmund's second goal as it beat English side Arsenal 2-0 in Germany.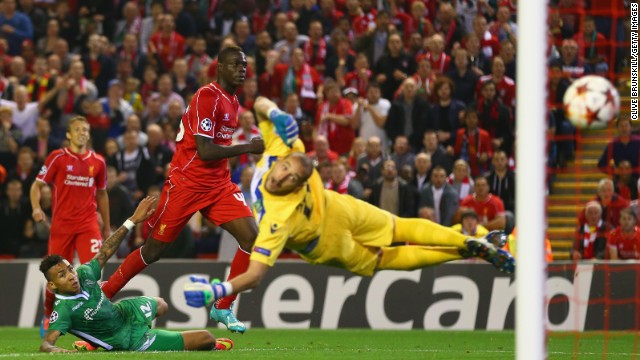 Champions League: Reds leave it late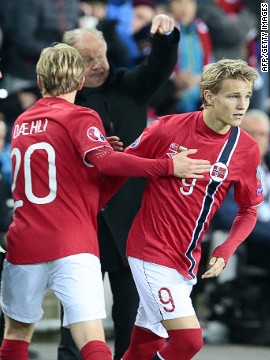 Martin Odegaard grabbed another slice of history on Monday, coming on as a substitute during Norway's clash with Bulgaria to become the youngest player ever in European Championships qualifying history at 15 years and 300 days.
Odegaard was given his senior debut for Norwegian club Stromsgodet at the age of 15 by coach Ronny Delia, who has since moved to Scottish champion Celtic.
Martin's father Hans Erik played for Strømsgodset for 11 seasons. He now is overseeing his son's football career. "Martin has always -- and still loves to train," says Hans Erik. "For him training is fun. That's important. It means has kept his joy of football. If you feel you have to do it there's a danger that you will be burned out and tired. I don't think that is a real danger for Martin, because this is his passion and love."
Hans Erik admits his son is a better player than he was -- "but don't tell him that," he quips.
At the age of 15 years and 253 days, Odegaard became Norway's youngest football international in a 0-0 draw with the United Arab Emirates.
Odegaard was the youngest player to represent his country since 1910. "The good thing about Martin is that he always want to be better and is never satisfied," says Hans Erik.
After August's UAE game, Odegaard played for Norway's Under-21 team in a 2-1 defeat by Portugal in his home city of Drammen.
Hans Erik says he has always encouraged Martin (pictured center) to "want the ball and to never be afraid of making mistakes and always try and be creative. In training, always go where it's most tight so you develop best. This always wanting the ball is almost in his DNA."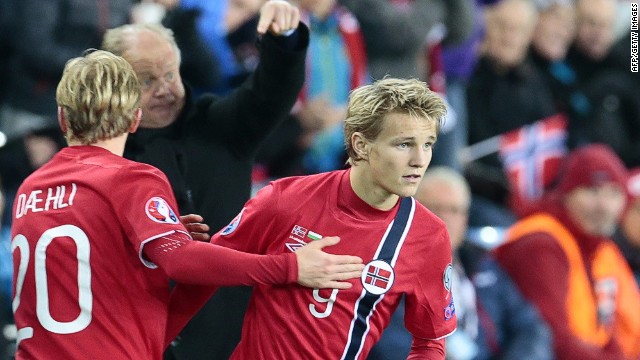 The nurturing of a football prodigy
Ordinarily, the tournament is hosted or co-hosted by one or two countries.
This time the final and semifinals will be held in England, which hosted the tournament back in 1996.
"It will be a great honor to be part of what will surely be a superb celebration of 60 years of the UEFA European Championship," English Football Association chairman Greg Dyke said in a statement.
"Having seen the impact that a home Olympic Games had on young sportsmen and women in our country, I hope that UEFA Euro 2020 serves as a similar incentive for our most promising players to realize their full potential over the next six years."
The England team has some work to do if it is to live up to Dyke's lofty aims after its miserable group stage exit at this year's World Cup in Brazil.
Turkey had at one stage been tipped as the sole host of the tournament, but it withdrew to focus on bidding for the 2020 Olympics -- which was subsequently awarded to Tokyo last year.
Hosting the event across a number of countries -- which UEFA confirmed it would do in late 2012 -- lightens the financial burden of putting on a large-scale sporting event.
However, concerns have been raised over the financial and logistical difficulties fans could encounter traveling across a continent to support their team.
Read: Soccer's "Spiderman" battles cancer
Read: Five football stars in the making
Euro 2020 host cities in full:
London - Final and semifinals
Baku - Three group stage matches, one quarterfinal
Munich - Three group stage matches, one quarterfinal
Rome - Three group stage matches, one quarterfinal
Saint Petersburg - Three group stage matches, one quarterfinal
Brussels - Three group stage matches, one round of 16 match
Copenhagen - Three group stage matches, one round of 16 match
Budapest - Three group stage matches, one round of 16 match
Amsterdam - Three group stage matches, one round of 16 match
Dublin - Three group stage matches, one round of 16 match
Bucharest - Three group stage matches, one round of 16 match
Glasgow - Three group stage matches, one round of 16 match
Bilbao - Three group stage matches, one round of 16 match