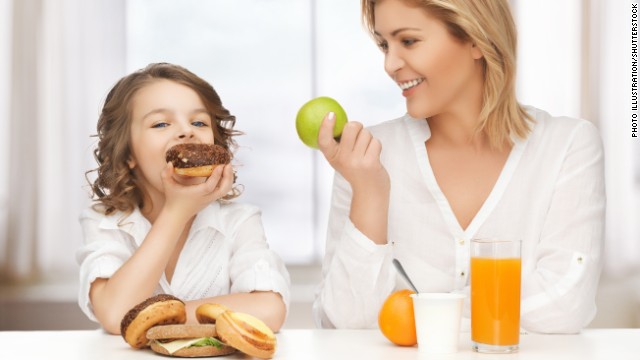 Parents coach their kids to make healthier food choices, but it can be hard even for adults to find kids' meals that aren't hiding sodium, sugar and fat. The report "Kids' Meals: Obesity on the Menu" by the Center for Science in the Public Interest found that 97% of the 3,500 kids' meal analyzed don't meet basic nutritional standards. Parents, click through the gallery to see the worst offenders and better options to consider.
Applebee's grilled cheese on sourdough with french fries and 2% chocolate milk has 1,210 calories with 62 grams of total fat (46% of calories), 21 grams of saturated fat (16%) and 2,340 milligrams of sodium. That meal has nearly three times as many calories, and three times as much sodium, as the Center for Science in the Public Interest's criteria allow. A better option would be the grilled chicken sandwich meal for kids with steamed broccoli and apple or grape juice, totaling only 355 calories.
Chili's pizza with french fries and chocolate milk has 1,120 calories, 43.5 grams of total fat (35% of calories), 19.5 grams of saturated fat (16% of calories, and about as much saturated fat as an adult should consume in an entire day) and 2,025 milligrams of sodium. A healthier option would be grilled chicken, salad with low-fat ranch dressing, fresh pineapples, steamed broccoli and celery sticks, part of the restaurant's Pepper Pals meals.
Denny's junior cheeseburger and french fries has 980 calories, 55 grams of total fat (51% of calories), 20 grams of saturated fat (18%) and 1,110 mg of sodium. Denny's does not include beverages with kids' meals.
Dairy Queen's chicken strips, kids fries, sauce, Arctic Rush (a Slushee-type frozen drink) and Dilly Bar has 1,027 calories, 45 grams of total fat (39% of calories), 15 grams of saturated fat (13% of calories) and 1,733 mg of sodium.
Subway kids' roast beef sub, apple slices and 1% milk comes in at 395 calories. All eight of Subway's Fresh Fit for Kids meal combinations met the center's nutrition criteria.
Burger King's maple-flavored Quaker oatmeal is a healthy option with whole grains.
International House of Pancakes' whole-wheat blueberry pancakes are another healthy option, at 260 calories.
Outback Steakhouse's kids' sirloin is 188 calories and a healthier option paired with apples and grapes.
In search of healthier kids' meals
In search of healthier kids' meals
In search of healthier kids' meals
In search of healthier kids' meals
In search of healthier kids' meals
In search of healthier kids' meals
In search of healthier kids' meals
In search of healthier kids' meals
In search of healthier kids' meals
STORY HIGHLIGHTS
Laurence Steinberg: High obesity rate among very young children is worrisome
Steinberg: Obesity causes children to go through puberty earlier
Kids who mature early are at greater risk for behavioral and psychological problems
Steinberg: We need to educate parents to reverse the trend toward earlier puberty in kids
Editor's note: Laurence Steinberg is professor of psychology at Temple University and the author of "Age of Opportunity: Lessons From the New Science of Adolescence." The opinions expressed in this commentary are solely those of the author.
(CNN) -- Reports earlier this year of a dramatic decline in childhood obesity were too good to be true. According to results of a more recent analysis, published in JAMA Pediatrics, the widely-heralded drop in the proportion of overweight young children was probably a statistical aberration. When data are examined over a longer time period, it turns out that early childhood obesity is just as prevalent today as it was at the beginning of the 21st century.
The high obesity rate among very young children is worrisome for many reasons. One is that obesity causes children to go through puberty earlier. American children have been maturing at an increasingly younger age, and one of the reasons is that more youngsters are overweight.
Just how much has the age of puberty fallen? At the beginning of the 20th century, the average American girl got her first period sometime between the ages of 14 and 15. Today, it is closer to 12. The first signs of puberty -- like "breast budding" -- are visible even earlier. In 1960, the average age of breast budding was 13. By the mid-1990s, it had fallen below 10.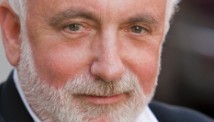 Laurence Steinberg
Today, physicians across the United States are reporting signs of breast development in a large number of 7- and 8-year-old girls. A colleague of mine who conducts research on inner-city children, where the decline in puberty age is especially pronounced, has encountered some second graders who are already beginning to menstruate.
The decline in the age of puberty among boys is harder to document because there isn't an easily measured marker of male physical maturation comparable to female's menstruation. But as far as we can tell, the drop has been nearly as remarkable.
According to studies of children's choirs, the average age at which boys' voices break -- a sure sign that puberty has begun -- has fallen from approximately 13 in 1960 to around 10 and a half today. Pediatricians' reports bear this out: Between the 1970s and 2010, the age of onset of puberty in boys fell by about two years. A growing number of boys are showing signs of puberty by second grade.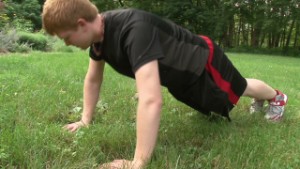 Kids and Obesity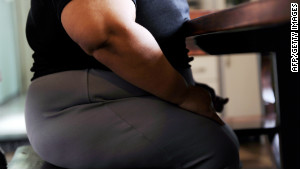 Obese at 5? You might be forever
Why should we be concerned? Children who mature early are at significantly greater risk for all sorts of behavioral and psychological problems, including substance use and abuse, precocious sex, and delinquency. In addition, girls who mature early are relatively more likely to develop depression, anxiety, panic attacks and eating disorders. Women who matured early are at much greater risk of breast cancer.
Early puberty is a potential problem also because of the ways in which sex hormones affect the adolescent brain. Puberty makes the adolescent brain more easily aroused -- not just sexually, but to all sorts of exciting and pleasurable experiences.
When this arousal occurs at an earlier age, it takes place long before brain systems that help teenagers control their impulses have fully developed. As a result, early puberty creates a longer gap between the activation of the brain's "accelerator" and the maturation of its "braking system" -- a gap that makes teenagers more vulnerable to risky and reckless behavior.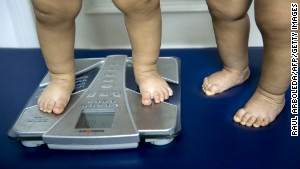 The high rate of childhood obesity over the past 40 years is not the only reason our children are maturing earlier sexually. Children's exposure to chemicals called "endocrine disruptors" -- substances found in foods and in many consumer products, from plastics to cosmetics that throw off normal hormonal functioning -- is probably playing a role.
There is also speculation that increased exposure to light—including artificial light emitted by computers, tablets, and smartphones—may be a contributor.
In order to reverse the trend toward earlier puberty, we must continue to educate parents and children about the importance of eating healthily and getting enough exercise. We need similar efforts to remove endocrine disrupting chemicals from our diets and daily lives, and to encourage parents to limit their children's screen time and make sure they get adequate sleep.
If we can reduce the number of youngsters who go through puberty early, our teenagers will benefit mentally, as well as physically.
Read CNNOpinion's new Flipboard magazine
Follow us on Twitter @CNNOpinion.
Join us on Facebook.com/CNNOpinion.