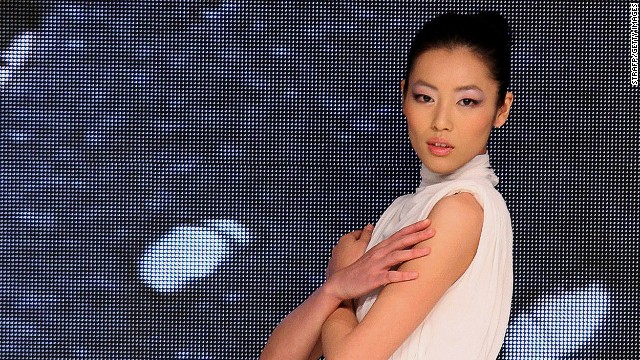 Chinese supermodel Liu Wen is as known for being a groundbreaker as she is for stunning looks. in 2013, she became the first Asian model to make the top five in Forbes' annual list of highest-paid supermodels. This year she earned $7 million, according to Forbes.
Since making her debut in the international modeling world in 2008, Liu has become a runway fixture, walking for every major house, from Chanel to Yves Saint Laurent . This Paris Fashion Week, she's walked for the likes of Jean Paul Gaultier ...
Balmain ...
Givenchy ...
Vionnet ...
And Mugler, among others. She has also walked for Gucci and Dolce & Gabbana.
Instagram
, eight million fans on China's answer to Twitter,
Weibo
and plans to start her own lifestyle blog later this year.
She is also known for her impressive social media following. She has over 700,000 followers on
In 2009, Wen became the first Asian Victoria's Secret model, and walked for the brand until 2012.
She is also the first Asian woman to front a global campaign for cosmetics giant Estee Lauder.
STORY HIGHLIGHTS
Even supermodels turn up at Paris Fashion Week with no bookings
They have to sit it out and wait for a call from a designer
Chinese model Liu Wen says: "It's a little bit crazy."
She once walked a record 74 shows in one season
Paris (CNN) -- There's more to being a model than just looking pretty, according to Liu Wen. And she should know.
Liu is one of the world's highest-paid models and the first Chinese face to crack the top five in Forbes' annual list of top earners.
She says that far from being a week long party, Paris Fashion Week is an arduous mix of shoots, shows and limited sleep.
Models, even well-known ones like Liu, turn up at fashion week with no shows booked and are often slotted in just 24 hours before the shows are scheduled to start.
In the meantime, they just have to sit it out and wait for a designer to call, although when you are as big as Wen, you know the phone will ring.
Next come fittings, and although models like Liu look exquisite in whatever they wear, not every collection will suit her body shape or complexion.
"(A designer might) design a big coat," explains Liu. "So ... the model (must have) big shoulders to hang the clothes."
That means, that even after a fitting, Lui still won't know if she'll walk the show.
The 26-year-old admits it can be a whirl: "When I am in Paris, I have no idea what my schedule (is) ... everything is always last minute. You don't know exactly what you are doing. You only know you have to wake up, the driver take you, you go in the back seat, you have make-up, hair, and then walk in the show and then the driver take you and you go and walk in another show.
"Sometimes you know, we have a crazy schedule. One time, I did 27 shows in London, and 22 or 23 shows in Paris. I don't know how I did it!"
Looking fresh in the midst of a tough schedule requires insider knowledge. Here Liu shares with CNN the survival secrets that get her through fashion week.
Always be prepared
"During Fashion Week, you always know about your schedule at the last minute,"says Liu, who walked a record 74 shows during the Fall/Winter 2009 season. This means models must always be ready to dash out to a fitting, casting or catwalk at the drop of a hat.
Get plenty of beauty sleep -- when you can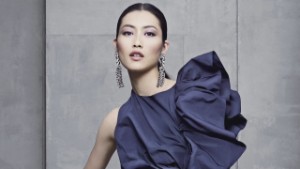 China's groundbreaking supermodel
Between early call-times and late-night runway shows, Wen can be up and about from 5am to midnight. But it's still important for her to squeeze in as much sleep as possible. "I think (sleep) is really good for skin," she says. "When you sleep very well and eat healthy, you look well and very beautiful."
Stay hydrated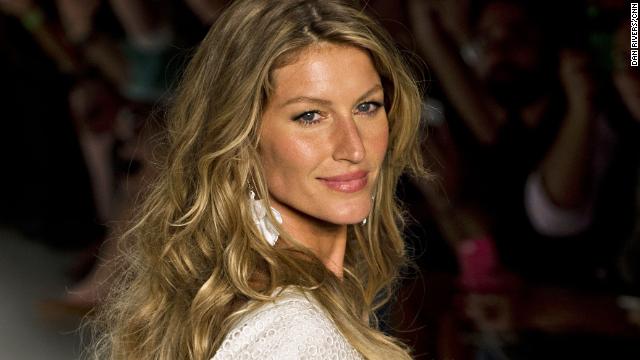 Brazilian supermodel Gisele Bundchen is the top-earning model of 2014, according to Forbes, with a whopping $47 million. Endorsement deals with companies such as Pantene and business ventures like a lingerie line helped her secure the top spot.
Doutzen Kroes is not only a Victoria's Secret model, she's the face of a Calvin Klein fragrance. That and other gigs add up to $8 million in earnings for the Dutchwoman.
A Victoria's Secret Angel since 2000, Adriana Lima is the lingerie giant's longest-running model. The Brazilian is also one of the wealthiest, having earned $8 million to place her third on Forbes' list.
British modeling veteran Kate Moss, whose fame dates to the '90s, maintains deals with companies like St. Tropez. They contribute to both her longevity and a $7 million annual income.
Landing the coveted Sports Illustrated swimsuit cover led to big things for American Kate Upton, including a role in the film "The Other Woman." Her 2014 earnings were pegged at $7 million.
Miranda Kerr has her own makeup line, Kora Organics, and other deals that helped the Aussie make $7 million.
Liu Wen made history -- as well as her career -- by being the first Chinese model to walk the Victoria's Secret runway. Her earnings are placed at $7 million.
Her own clothing line and deals with H&M and Victoria's Secret secured Brazilian supermodel Alessandra Ambrosio $5 million.
A multiyear contract with Estee Lauder translates to $5 million in earnings for American model Hilary Rhoda.
Natalia Vodianova started representing the fragrance Calvin Klein Euphoria in 2006. The Russian's 2014 earnings were placed at $4 million.
Carolyn Murphy started modeling as a teen. Now 39, the American's steady gigs with with Jones New York and Estee Lauder helped her snag $4 million in 2014.
American Karlie Kloss is a newcomer on the list and has been busy booking jobs modeling for Neiman Marcus and Coach. Total earnings? $4 million.
Deals with Maybelline, Target and Express earned British model Jourdan Dunn $4 million in 2014.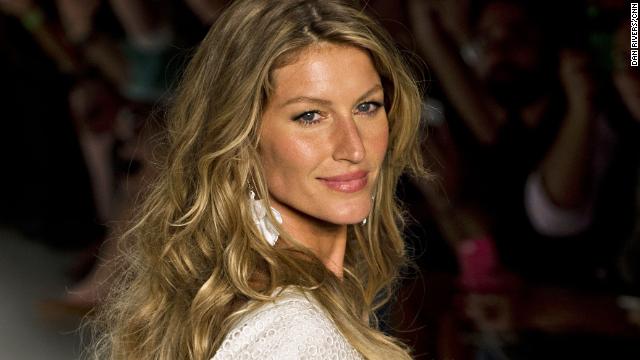 Photos: Highest-paid models of 2014
"For Fashion Week, the girls are always running around backstage from a show to another show," Liu says. "I always have one bottle of water because sometimes you are very thirsty." It's also not rare for stylists to use bottled water to rinse wash a model's hair when there are no sinks available.
Find your relaxation technique and stick to it
For Wen, this means bringing her own music to listen to backstage, as well as a good book. And to unwind physically? "I bring a very cute massage ball. Sometimes in the evening I do a little bit massage to make my body more relaxed."
Show off your personal style
Wen may have made her fortune showing off others' designs, but she feels that showing off her own style is also important. "I think the personal style for model is very important because I think it can show that all the girls have very different personalities," Liu says. "When you have your own style you just represent yourself."
Make time for your friends
"Most of the time we live in different countries or different cities," Liu says. "We don't have that much time to hang out, and only (during) fashion week we can see each other a lot backstage. That's why I love to take a picture, and then sometimes just have fun!"
Don't forget your map (or at least Google Maps)
"After six years doing shows I still don't know Paris very well!"
Enjoy yourself
In spite of the stress of the shows, Wen is appreciative of the chance to be working in the City of Lights at all. "I do love Paris Fashion Week because Paris is a very beautiful city," she says. "When I was young, I dreamed (of coming) to Paris."
The pampered life of Karl Lagerfeld's pet cat
Front-row politics, no-show models: What really goes on backstage at a fashion show
Paris Fashion Week -- in photos