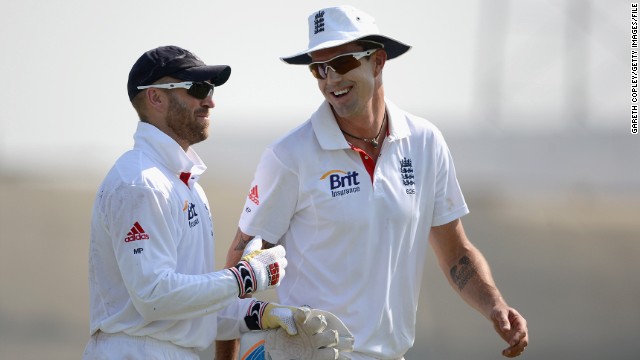 Former England batsman Kevin Pietersen hasn't shied away from criticizing former vice-captain of the team Matt Prior, who he accuses of being part of a "bullying" ring in the team and a "back-stabber" in his autobiography. Pietersen was sacked by England after its disastrous 2013/2014 Ashes tour of Australia, when they lost 5-0.
Italy's top two sides met for the first time this season on Sunday, Serie A champions Juventus winning an ill-tempered match 3-2. The clash saw three debatable penalties awarded by the referee -- two to Juve -- prompting Roma talisman Francesco Totti to lambast the official after the game.
The feud between Chelsea manager Jose Mourinho and his Arsenal counterpart Arsene Wenger stretches back to 2005 and reared its head again when the two met on Sunday. Wenger shoved Mourinho on the touchline, and the two had to be separated by the fourth official.
Chelsea won the match 2-0 meaning Wenger is yet to beat Moruinho in 12 meetings to date. Last season the Portuguese called his French counterpart "a specialist in failure." Neither manager showed any remorse for Sunday's touchline fracas. "What is there to regret?" Wenger said afterwards.
Tom Watson was seen as the man to finally procure a Ryder Cup victory for the United States over Europe in golf's team competition but after a third straight defeat, Phil Mickelson was happy to roll out some thinly veiled criticism of his captain, eulogizing about the last man to lead America to victory, Paul Azinger. Watson replied tersely: "(Phil) has a difference of opinion. That's OK. My management philosophy is different than his."
Richard Sherman is an NFL star that never misses an opportunity to trumpet his own abilities. The Seattle Seahawks star is outspoken on Twitter too, and has enjoyed recent back and forths with Arizona Cardinals Patrick Peterson. The two cornerbacks clashed again after Peterson signed a new deal with the Cardinals, Sherman responding by tweeting a picture of his Superbowl ring. "I'm having fun with it," Peterson said. "Sometimes it seems like he's a little salty about it."
Kevin Pietersen and Matt Prior
Juventus and AS Roma
Arsene Wenger and Jose Mourinho
Arsene Wenger and Jose Mourinho
Tom Watson and Phil Mickelson
Richard Sherman and Patrick Peterson
STORY HIGHLIGHTS
CNN looks at the five sporting feuds of the moment
Ex-England cricketer Kevin Pietersen attacks Matt Prior in autobiography
Soccer coaches Jose Mourinho and Arsene Wenger involved in touchline spat
2014 U.S. Ryder Cup captain Tom Watson and Phil Mickelson at loggerheads
Follow us at @WorldSportCNN and like us on Facebook
(CNN) -- Everyone loves a sporting feud.
Some of the most enduring rivalries in sport have been born through individuals, or entire teams, that weren't particularly fond of the other.
Who doesn't enjoy the sight of two men who should know better -- Chelsea manager Jose Mourinho and Arsenal counterpart Arsene Wenger -- shoving each other on the sidelines during an English Premier League match?
Just look at the ill-tempered clash between Italian champions Juventus and rivals Roma on Sunday night that spawned three controversial penalties and two red cards after a late melee.
Even cricket -- that most genteel of sports -- is at it, ex-England cricketer Kevin Pietersen releasing an autobiography in which he takes a swipe at former teammates and coaches.
Here, CNN takes a look at five sporting feuds that are en vogue at present.
Jose Mourinho vs. Arsene Wenger
These two great rivals haven't seen eye to eye almost from the day Mourinho pitched up at Chelsea from Portuguese football in 2004.
Their first spat centered on Wenger's criticism of Chelsea's lavish spending under billionaire Russian owner Roman Abramovich, Mourinho hitting back by calling his opposite number a "voyeur."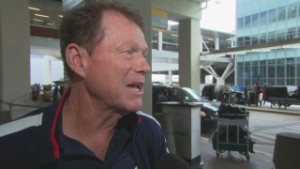 USA Ryder Cup team return home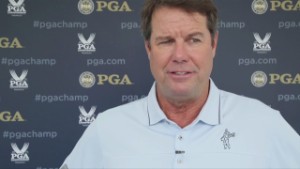 Paul Azinger's Ryder Cup tactics
Read: Wenger, Mourinho square up
Chelsea's boss later claimed he had a dossier on things Wenger had said about his club, hinting at legal action.
It didn't take long for Mourinho to revive the rivalry upon his return to Chelsea in 2013, calling Wenger a "specialist in failure."
On Sunday, Wenger shoved Mourinho on the touchline after reacting angrily to a strong tackle on his player Alexis Sanchez.
The fourth official intervened, separating the two, as Chelsea went on to win 2-0 and make it 12 matches without defeat for Mourinho against Wenger.
Afterwards Chelsea's coach said there was "no problem" between the two, while Wenger said "What is there to regret?"
Kevin Pietersen vs Matt Prior
The man referred to by fans as "KP" has waited a long time to have his say on his sacking from the England cricket team after a disastrous tour to Australia.
England were thumped 5-0 in the Ashes by its most fierce rival at the turn of the year and when Pietersen had his contract canceled in February, he had to wait until October until a confidentiality clause expired to have his say.
He was accused of being "disengaged" by the England and Wales Cricket Board but has hit back, claiming they told him he was being dismissed for "cricketing reasons" and wouldn't elaborate.
Pietersen reserves particular ire for Prior, England's former vice captain, who he accuses of fostering a bullying culture within the dressing room.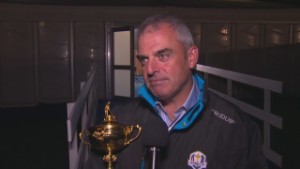 European team celebrates Ryder Cup win
The wicketkeeper is also labeled as a "back-stabber" by Pietersen, for revealing details of a supposedly confidential team meeting during the Australia tour.
Prior took to Twitter to say that he would respond, but at a later date and not on the social media site. He said he was looking forward to reading the book and joked: "Might bully my kids into getting it for me for Xmas!!"
Tom Watson vs. Phil Mickelson
Eight-time major winner Tom Watson was supposed to be the man to finally secure a United States victory in golf's premier team competition, the Ryder Cup, at the 2014 tournament in Scotland last month
But just like seven of the last eight captains, he tasted defeat, as Europe made it three on the bounce courtesy of a 16½-11½ victory at Gleneagles.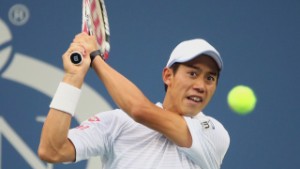 Kei Nishikori reflects on U.S. Open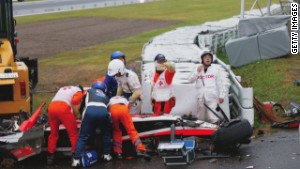 F1 driver Jules Bianchi injured in crash
The inquest began within hours of the final shot, and it emerged from a surprising source within the team -- Phil Mickelson, a man with five majors of his own.
His eulogy about 2008 skipper Paul Azinger -- the only man to the lead the U.S. to victory this century -- was seen as thinly veiled criticism of Watson, and turned the team's press conference into a tension-filled affair.
Mickelson said Azinger had involved the players in his decision making process and formulated a "real game plan," the implication being that Watson had done neither during his tenure.
The captain, sitting a few seats down from his player, replied: "(Phil) has a difference of opinion. That's OK. My management philosophy is different than his. I had a different philosophy than Paul. I decided not to go that way."
As details began to leak out about Watson's reign, he released an open letter saying he understood Mickelson's reaction and that the pair had spoken since to try and clear the air.
Watson added: "The bottom line is this. I was their captain. In hindsight whatever mistakes that were made were mine. And I take complete and full responsibility for them."
Juventus vs. AS Roma
It was the most eagerly anticipated clash of the season so far in Italy, as first took on second.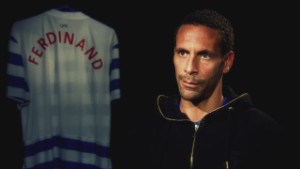 Ferdinand: Tackling racism can start in stadiums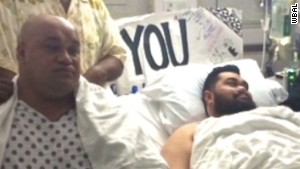 Ex-NFL player donates kidney to ex-rival
Both Serie A champions Juventus and Roma, who finished as runners up in 2013/14 came into their clash on Saturday with 100% records, winning five games out of five.
It was a match that most certainly lived up to the hype and included five goals, three controversial penalty decisions and two red cards as Juve came out on top.
An ill-tempered clash saw referee Gianluca Rocchi under almost constant fire from the players, each of his penalty decisions provoking controversy.
Juve profited from two of those, Roma captain Francesco Totti lamenting his performance after the match, saying the official favored Juventus.
The winning goal was scored by Juve defender Leonardo Bonucci, moments before a melee involving players from both sides saw Álvaro Morata and Kostas Manolas sent off.
Richard Sherman vs. Patrick Peterson
Seahawks cornerman Sherman relishes his role as one of the most outspoken players in the NFL, but he does have a Superbowl ring to back it up.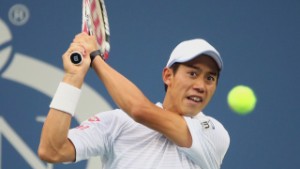 Kei Nishikori reflects on U.S. Open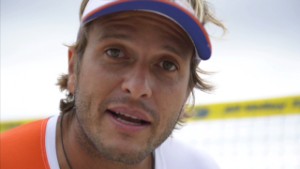 Brazilian beach tennis pro makes history
Recently, it's a rival from Arizona Cardinals that has been taking up a large chunk of his time -- Patrick Peterson, who recently signed a new contract with the Cardinals that made him the highest paid cornerback ever to have played in the NFL.
This not long after Sherman had signed his own extension, but for a lesser sum.
News of Peterson's deal prompted Sherman to reassert his authority by retweeting a stat that said his rival had given up seven touchdowns in 2013 compared to his one.
After a series of replies, Sherman tweeted a picture of his Superbowl ring.
We await the next round with interest.