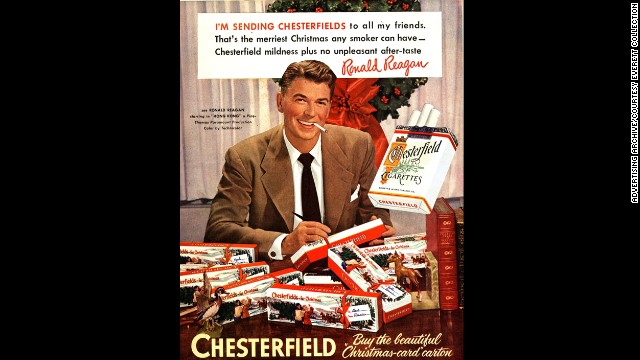 Fifty years ago, on January 11, 1964, U.S. Surgeon General Luther Terry issued a
landmark report
on the negative health risks caused by smoking tobacco. But you wouldn't know those risks by looking at some of these prominent advertisements of the 20th century. Here, actor and future U.S. President Ronald Reagan is seen in a 1950s ad for Chesterfield cigarettes.
A billboard advertises Marlboro cigarettes. The rugged "Marlboro Man" was a staple of the brand's marketing.
This French advertisement for Benson & Hedges cigarettes was published in 1970.
A model is seen lying down in an advertisement for Opera Puffs Cigarettes.
Sobranie Cocktail cigarettes were available in a variety of colors.
Jazz legend Louis Armstrong appears in an advertisement for Camel cigarettes.
Ground-breaking baseball player Jackie Robinson endorses Chesterfield cigarettes in this 1940s advertisement.
Some early smoking advertisements, like this one for Craven "A" cigarettes, claimed their products wouldn't affect the throat.
Baseball players Ted Williams, Stan Musial, Joe DiMaggio, Jackie Jensen, Bucky Harris and Ewell Blackwell advertise Chesterfield cigarettes in a magazine ad from around 1950.
Kensitas cigarettes were marketed as a appetite suppressant in 1929. It suggested having a cigarette between meals instead of snacks.
This Joe Camel billboard, advertising Camel cigarettes, was seen on West 34th Street in New York City. Philip Morris eventually dropped the cartoonish figure amid protests that it appealed to children.
An ad for Tipalet cigarettes claims its smoke can make men more attractive to women.
A giant bra was added to this Camel ad in San Francisco by Billboard Liberation Front members who objected to the use of male bodies in ads. At the bottom of the billboard is the surgeon general's warning, which were added to cigarette ads soon after Terry's report in 1964.
This postcard, printed in Paris around 1950, promotes Wings cigarettes.
This advertisement for Lucky Strike cigarettes says their "light smoke" offers throat protection.
An advertisement for Bachelor cigarettes invites the audience to sample their "individual charm and delightful character."
An advertisement for Our Little Beauties cigarettes, near the turn of the 20th century.
A 1940s holiday ad for Philip Morris cigarettes.
Cigarette ads from the 20th century
Cigarette ads from the 20th century
Cigarette ads from the 20th century
Cigarette ads from the 20th century
Cigarette ads from the 20th century
Cigarette ads from the 20th century
Cigarette ads from the 20th century
Cigarette ads from the 20th century
Cigarette ads from the 20th century
Cigarette ads from the 20th century
Cigarette ads from the 20th century
Cigarette ads from the 20th century
Cigarette ads from the 20th century
Cigarette ads from the 20th century
Cigarette ads from the 20th century
Cigarette ads from the 20th century
Cigarette ads from the 20th century
Cigarette ads from the 20th century
STORY HIGHLIGHTS
The FDA is considering how best to regulate electronic cigarettes as tobacco products
Oliver Kershaw: FDA proposal will benefit Big Tobacco companies, and that's bad
He says if tobacco industry is given monopoly of e-cigarette products, public health will suffer
Kershaw: FDA should let e-cigarette industry innovate to save tobacco smokers' lives
Editor's note: Oliver Kershaw is the founder and CEO of E-cigarette Forum. He is also a co-founder of Vaping.com and the E-Cigarette Summit, which aims to promote open, scientific debates about electronic cigarettes and related technologies. The opinions expressed in this commentary are solely those of the author.
(CNN) -- The U.S. Food and Drug Administration is considering how to best regulate electronic cigarettes as tobacco products. While some regulation is needed, the current proposal entails a huge paperwork burden that will create a barrier to entry into the market for all but the biggest players -- namely, Big Tobacco.
Specifically, the FDA has indicated that it may require e-cigarette manufacturers to complete a long paperwork process before it will consider a product for approval.
Many industry watchers believe that only very large manufacturers (i.e., Big Tobacco companies) would have the financial resources to meet the requirements, which could demand an estimated 5,000 hours per application, with every product combination requiring a new application. According to the Consumer Advocates for Smoke-Free Alternatives Association, only 25 products among thousands currently available would eventually be licensed.
The tobacco industry will then be able to buy the small e-cigarette makers that are unable to meet the FDA's requirements.
Big Tobacco will then get to decide which products are sold such that it can manage its own transition from cigarettes to e-cigarettes, or end e-cigarettes as a product category entirely, whichever better serves its financial interests.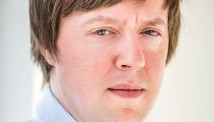 Oliver Kershaw
In other words, the tobacco industry will be given a monopoly over the first new product to come to market that genuinely stands a chance of disrupting the business of selling smoked tobacco.
Needless to say, the tobacco industry's primary concern is not the health interests of the public.
The World Health Organization has assessed that "effective tobacco control and the commercial success of the tobacco industry are fundamentally incompatible ... accordingly, the tobacco industry can be expected to seek to avoid, prevent, weaken and delay effective policies and programs, which are against its interests."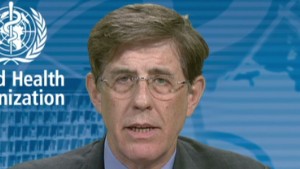 WHO calls for limits on e-cigarettes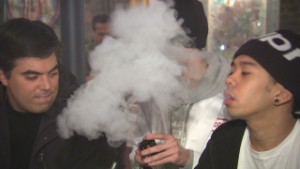 E-cigarettes, the pros and cons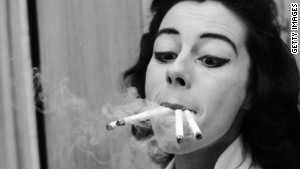 How cigarettes became a health hazard
Electronic cigarettes, also known as vapor products, are designed to mimic the experience of smoking. By heating up liquid nicotine in battery-powered devices, vapors -- rather than tobacco smoke -- are released.
While it's too early to predict the long-term health effects of e-cigarettes, some experts say they are a safer alternative to regular cigarettes, which produce myriad toxic chemicals. For many smokers who have trouble quitting, e-cigarettes are a viable substitute.
The e-cigarette industry is young, thriving and innovative.
There are hundreds of online suppliers, many of which have been pioneers in developing next-generation vapor products known as "mods" or "vaporizers." Unlike traditional retail outlets -- such as gas stations, large grocery store chains and pharmacies -- where point-of-sale data is collected and monitored by financial analysts, growing sales at vape stores and online websites are not being tracked.
Dedicated vape stores have sprung up nationally. The numbers have grown from around 10,000 one year ago to about 16,000 today, according to Ron Tully of Smoke Free Alternatives Trade Association, an advocacy organization for the vapor industry. Vapor products are increasingly attracting consumers.
In Britain, an estimated 700,000 people (5% of all smokers) have transitioned to vapor products, mostly in the past two years. In France, e-cigarettes have helped reduce tobacco smoking according to one survey. These data show an impressive decline in tobacco smoking.
Since the surgeon general issued its landmark 1964 report on the dangers of smoking, public health officials have tried to combat it. However, high-profile researchers believe that e-cigarettes have the potential to save millions of lives among populations of tobacco smokers.
All consumer products are regulated, and e-cigarettes should not be an exception. Consumers need to feel confident that they are purchasing safe, high-quality items. But the regulation of e-cigarettes needs to be proportionate and not discriminatory, especially considering the potential they offer for eliminating the scourge of tobacco-related diseases. In the United States, e-cigarettes have become a top choice for smoking cessation according to a survey.
Meanwhile, Big Tobacco is muddling along, rolling out its vapor products with their underpowered batteries and limited capacity for e-liquid. Yet, almost unbelievably, their one salvation has arrived in the form of the FDA.
How the regulation of electronic cigarettes play out would have huge repercussions on public health and medical drug policies. The FDA should consider creating a tailored regulatory framework, one that would allow the e-cigarette industry to continue innovating to the point that smoked tobacco is made redundant, which could help save many lives worldwide.
And what would this framework look like?
In lieu of its proposed regulations, the FDA should begin by requiring e-liquid and e-cigarette makers to register the ingredients and designs of their products. The agency should work closely with expert third parties -- manufacturers and scientists -- to develop strong product standards. The FDA should also conduct epidemiological research to make sure that e-cigarettes are contributing positively to smoking rate decline.
It's about burdens. If you start from the precautionary principal -- treat something as bad until proved good -- you miss the context that e-cigarettes are designed to replace one of the most dangerous consumer products invented.
The FDA cannot afford to miss this opportunity to get it right on e-cigarettes.
Read CNNOpinion's new Flipboard magazine
Follow us on Twitter @CNNOpinion.
Join us on Facebook.com/CNNOpinion.