(CNN) -- In recent days, Canada has become more involved in the global fight against ISIS.
And like other Western nations, its battle against the radical Sunni militant group has its own risks, including at home.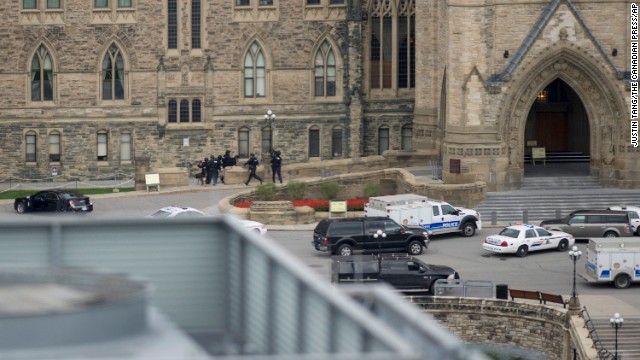 Police enter Canada's Parliament building on Wednesday, October 22, in Ottawa. A Canadian soldier was fatally shot at the National War Memorial nearby, and there were gunshots at the Parliament building itself, Ottawa police spokesman Marc Soucy said. One male suspect was also killed, police said.
A police officer runs with his weapon drawn outside Parliament Hill.
Police personnel clear the area at the entrance of Parliament Hill.
Civilians leave a secured area around Parliament Hill.
Police move toward the Parliament building.
Emergency personnel tend to a person who was shot at the National War Memorial. Cpl. Nathan Cirillo, a Canadian army reservist, was shot and killed as he and another soldier stood guard at the memorial, police said.
Royal Canadian Mounted Police respond to the scene.
A police officer runs with his weapon drawn outside Parliament Hill.
Paramedics and police pull a shooting victim away from the war memorial.
A heavily armed officer takes position at the gate of 24 Sussex Drive, the official residence of Canadian Prime Minister Stephen Harper. Harper was evacuated from the Parliament building, his press secretary tweeted.
Police cordon off a street leading to Parliament Hill.
Police walk past a gate on Parliament Hill.
A police officer secures the scene.
Police and medical personnel work at the scene of the shooting at the war memorial.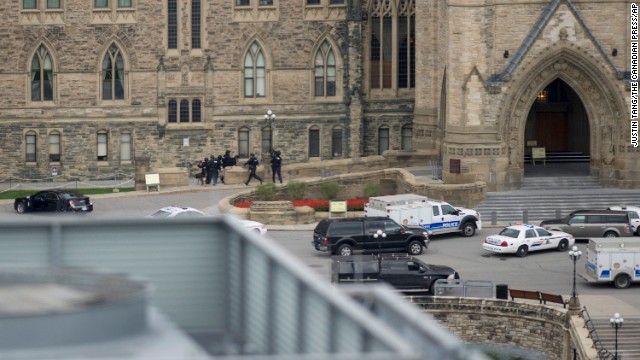 Gunshots at Canada's Parliament
Those concerns came to the forefront when a gunman killed a reservist outside a war memorial in Ottawa -- then stormed into parliament, sending lawmakers hiding behind barricaded doors.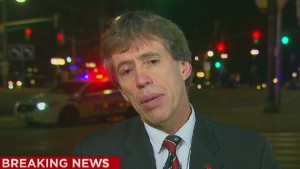 Canadian MP leads children to safety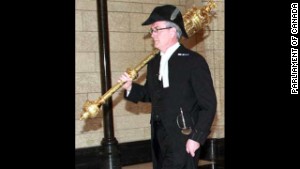 Brother of hero: He did what he had to
Authorities haven't disclosed any connection between the gunman, Michael Zehaf-Bibeau, and ISIS. In fact, no group has come forward claiming responsibility for the attack.
But the attack came two days after a "radicalized" man killed a soldier with his car, and five days after Canada raised its threat level.
In that context, here's why Wednesday's incident is a cause for concern:
How is Canada involved in the fight against ISIS?
Canada approved air combat missions against ISIS this month. The move to deploy six fighter jets as part of the coalition strike force came after days of debate by lawmakers.
"We do not take the step lightly. ... If left unchecked, this terrorist organization will grow and grow quickly," Harper said after he got the OK for combat missions. "They have voiced their local and international terrorist intentions and identified Canada as a potential target."
Has ISIS recruited Canadians?
Canada's role has made it a target by the militants, who are recruiting internationally, including a major push in the country. Most of the militants' retaliation efforts have focused on nations involved in the coalition strikes.
This summer, ISIS released a video featuring a Canadian reportedly named Andre Poulin making a pitch for recruits. The video showed the group's intensified efforts to bait international recruits. It also highlights a message that a normal Westerner gave up a good life of comfort to join jihad -- and so can others. Poulin's speech is interspersed with beauty shots of Canada.
And last month, ISIS released a 42-minute recording in which it asked Canadians to kill civilians and military members.
"Rely upon Allah, and kill him in any manner or way however it may be. Do not ask for anyone's advice and do not seek anyone's verdict," the recording said.
Are the recruitment efforts working?
Yes. About 130 Canadian citizens have gone abroad to join terrorist groups, including 30 believed to be fighting in Syria, according to a government report issued in August. In Calgary alone, five men are linked to one downtown apartment building with a mosque on its ground floor.
Is the attacker one of the recruits?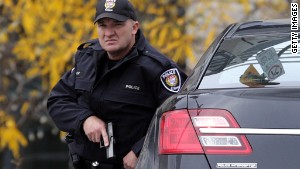 Witness: Ottawa gunman hijacked car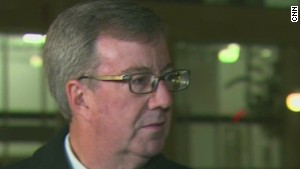 Ottawa Mayor: Tragic day for our country
There's no indication of that yet.
But a U.S. law enforcement official told CNN that a connection to terrorism hasn't been ruled out. And Canada recently confiscated Zehaf-Bibeau's passport after learning of his plans to go fight overseas, a U.S. law enforcement official said.
"I think what you have -- whether you connect it to a cell in Canada, whether you connect it to someplace overseas -- you have a wannabe," said CNN military analyst Ret. Lt. Gen. Mark Hertling. "This is a guy who might not be able to get out of Canada, but he sees that he can cause some damage there. So, he has done that."
Have there been any more attacks in Canada?
The attack at parliament Wednesday, which killed Nathan Cirillo, was the latest this week.
On Monday, a man Canadian authorities said was "radicalized" hit a soldier with a car in Quebec, killing him. Police later killed the man.
Like Zehaf-Bibeau, that man's passport had also been confiscated because he was planning to go abroad for "terrorist actions," police said.
There was no immediate indication that the Monday and Wednesday incidents were related.
Last Friday, Canada raised its threat level from low to medium.
What else is concerning?
Before the two attacks in Canada this week, there was already concern about jihadist efforts in the nation. The U.S. heightened security at the Ottawa embassy as well as another U.S. consulate in the country after monitoring jihadist chatter, which indicated an attack could be in the works, according to a law enforcement official and a senior administration official.
However, there was no intelligence beforehand suggesting an attack similar to the one carried out in Ottawa was in the works, the officials said.
CNN's Evan Perez and Elise Labott contributed to this report.